Retro Kissaten far from Funabashi station.
I love having breakfast at kissaten. (Not cafe, but kissaten)
Cafe Monalisa is one of my delight kissaten because of such an old atmosphere.
There remains lots of kissaten having such an old atmosphere in Japan.
Good font 🙂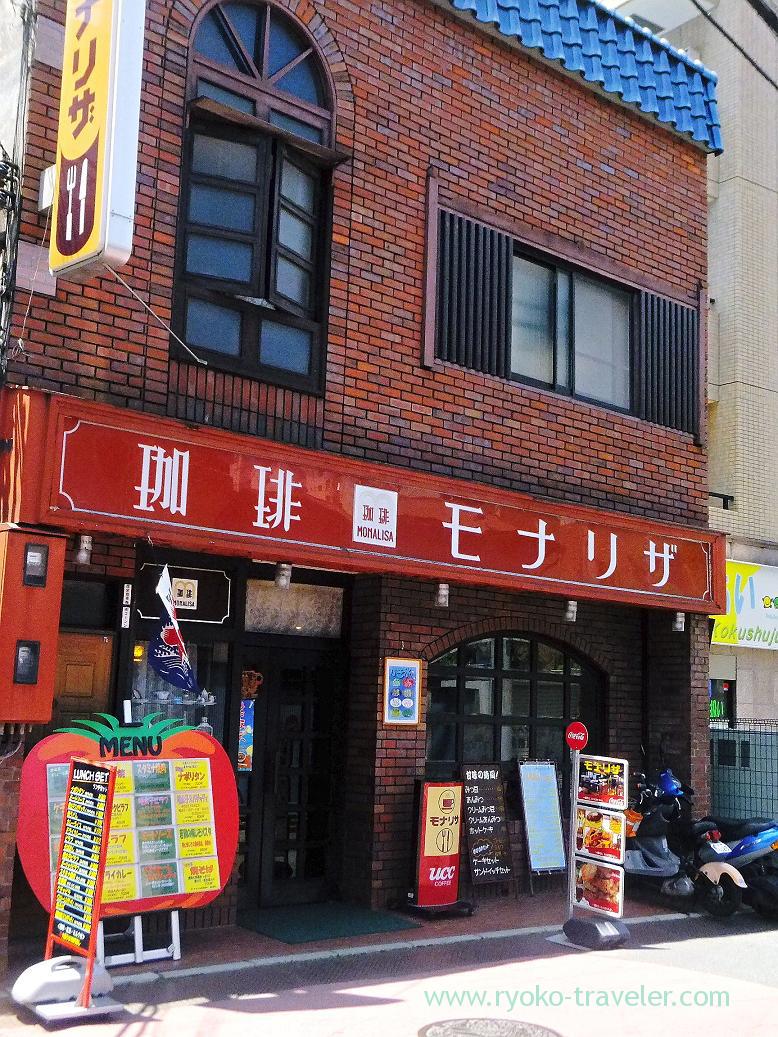 Location
At least 10 minutes from JR Funabashi station.
Breakfast is until 10 a.m.
Coffee Monaliza is open from 8 a.m. and they serve breakfast at morning time until 10 a.m.
Every set cost us 500 yen (tax included).
Every set have one drink that can be choosen from coffee, tea and milk (hot or ice=cold).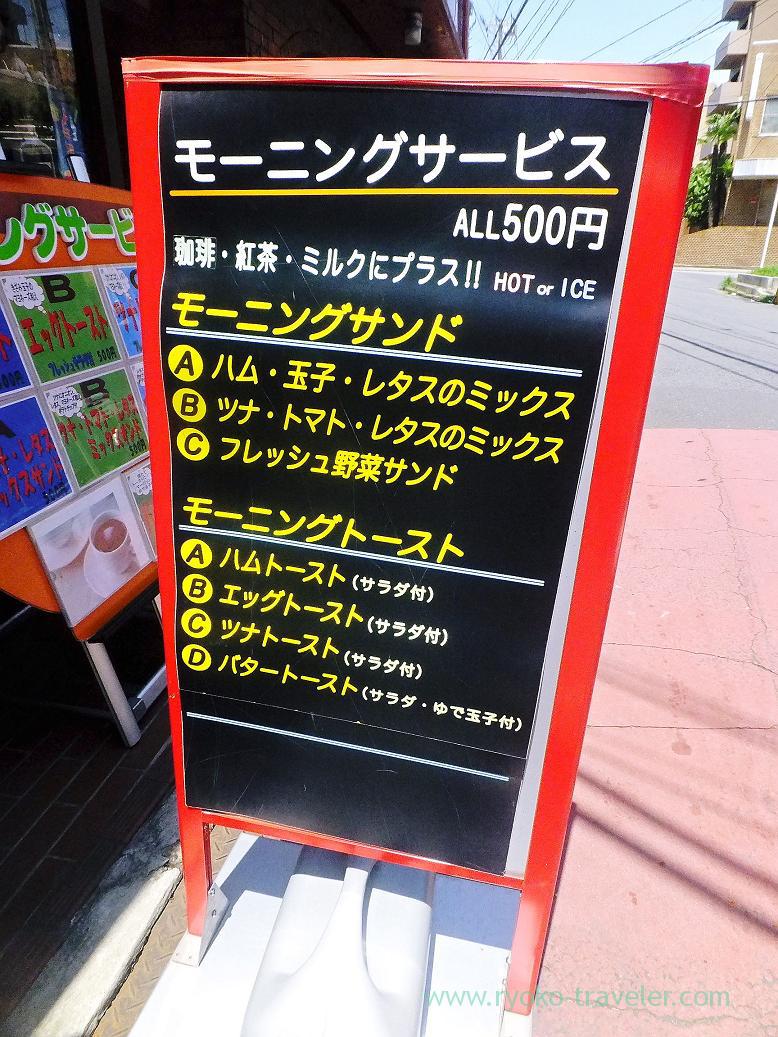 *Morning sandwich set
A – Ham, egg and lettuce (ハム・玉子・レタスのミックス)
B – Tuna, tomato and lettuce (ツナ・トマト・レタスのミックス)
C – Assorted fresh vegetables (フレッシュ野菜サンド)
*Morning toast set
A – Ham toast (with salad) (ハムトースト)
B – Egg toast (with salad) (エッグトースト)
C – Tuna toast (with salad) (ツナトースト)
D – Butter toast (with salad and boiled egg) (バタートースト)
Breakfast in historical architecture
Certainly, if you go to Doutor (cafe chain store), they prepare breakfast at more inexpensive price.
But they don't have such an interior.
I love this house. Almost all tables have four chairs.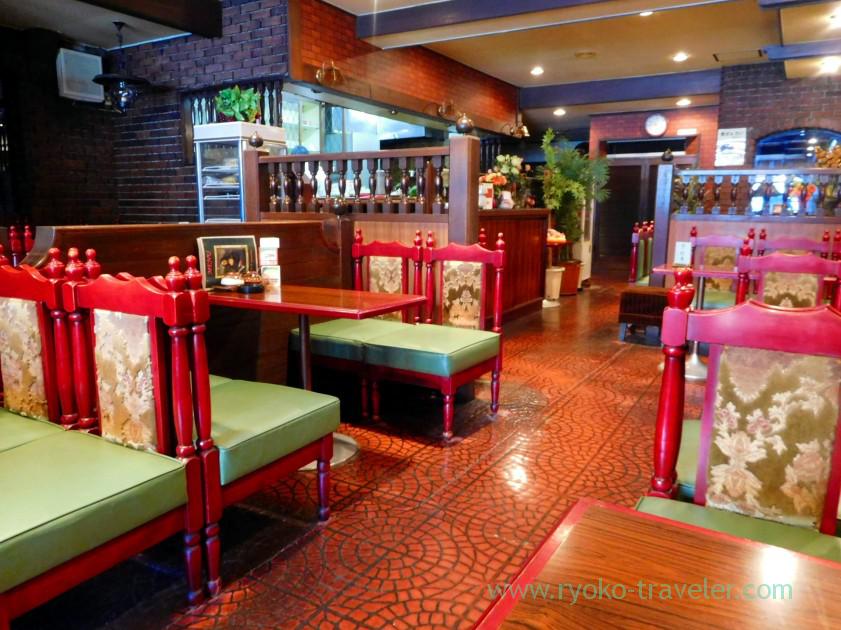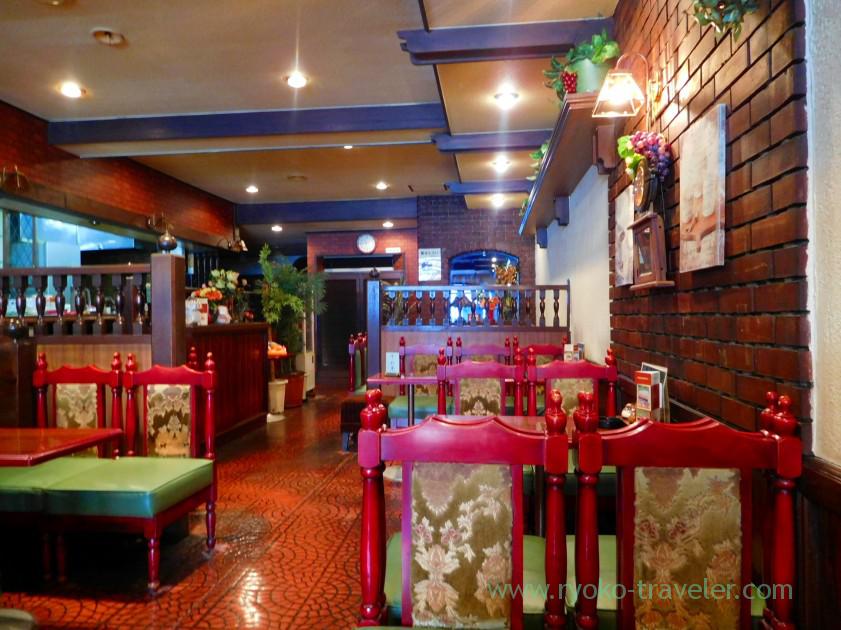 Smoking is allowed in the shop, so if you hate smoke, it's hard to visit 🙁
But recently the number of smokers are decreasing. So, when I visited there last time, there was only one person who was smoking.
Monaliza (Mona Lisa) Smile.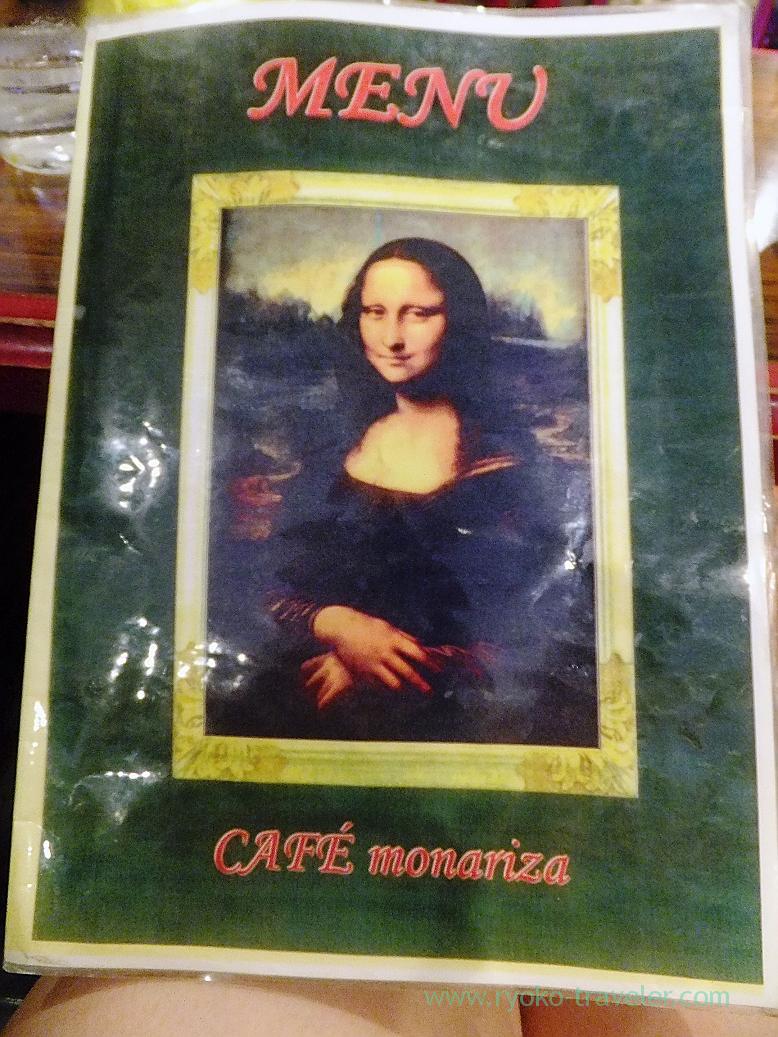 Ham, egg and lettuce (ハム・玉子・レタスのミックス)
Sandwich with potato chips ! The sandwich have egg, ham, cucumber and lettuce.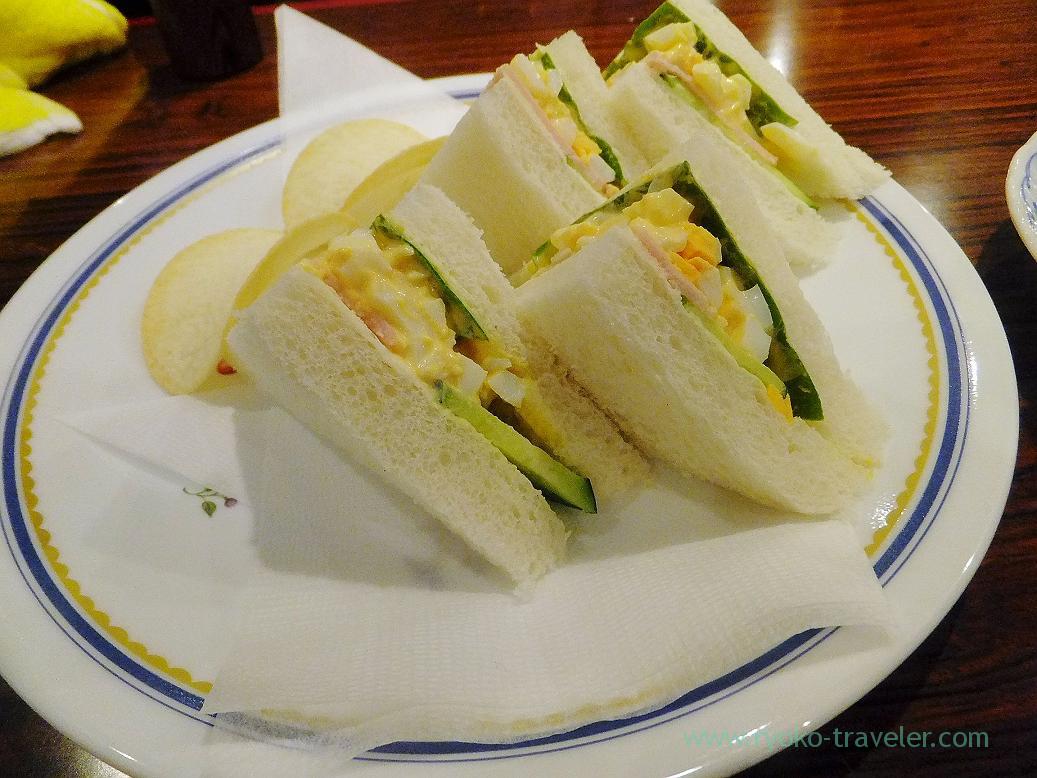 Hot tea with lemon.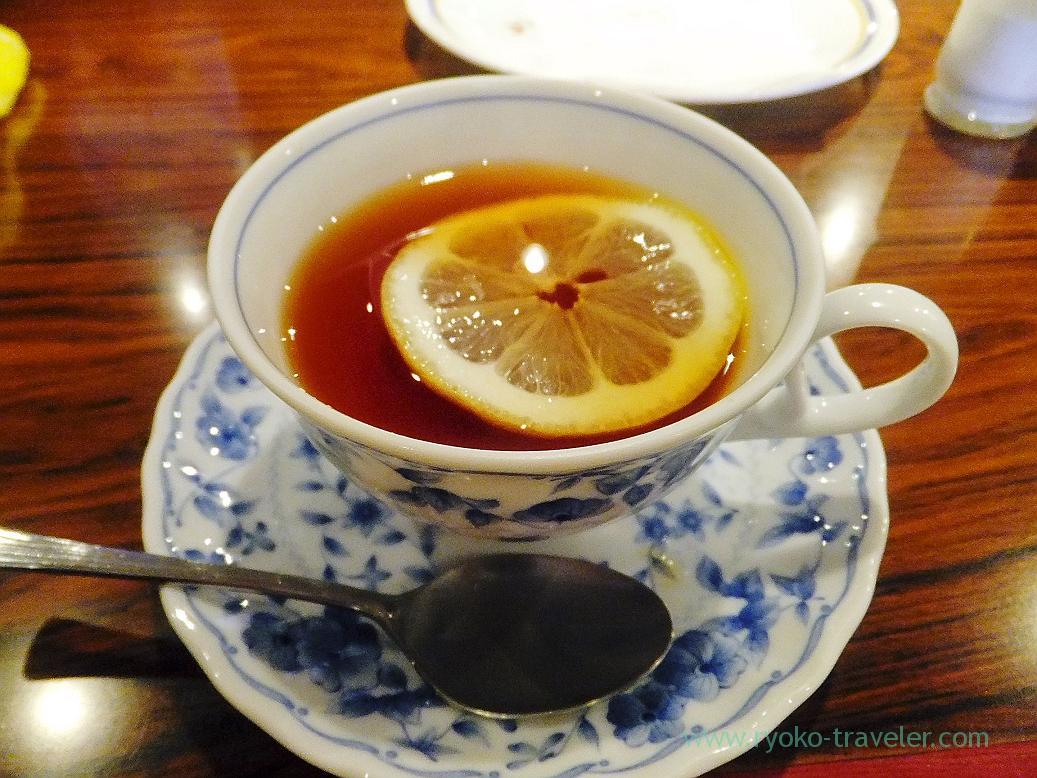 Tuna toast (ツナトースト)
Tuna toast. And I chose hot coffee. They serve salt, too.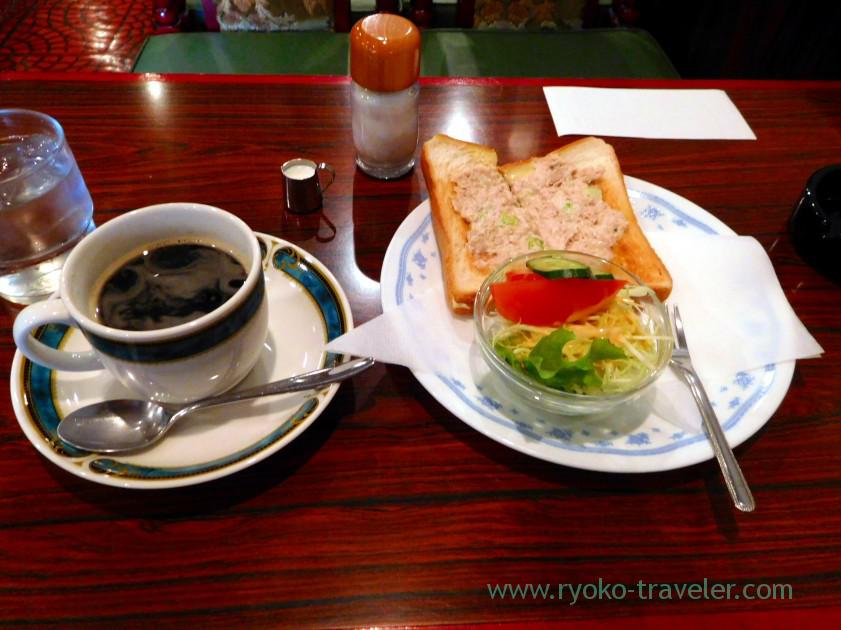 Mixed tuna and lettuce is put on the toast.
It's good for my light breakfast.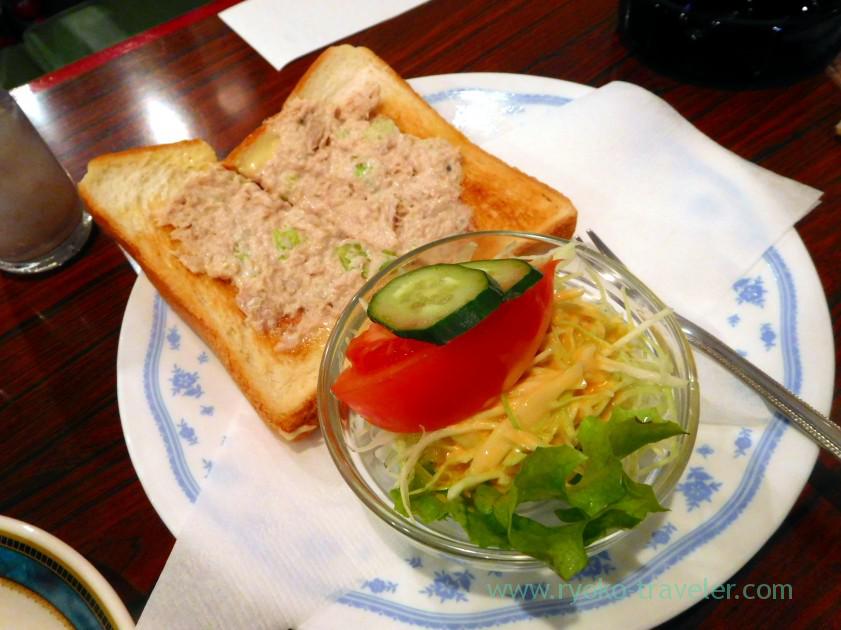 After breakfast time.
They are open until 7 p.m. and there's spaghetti, fried rice, sandwiches, pork ginger, anmitsu, cake and so on. So, you can have breakfast, lunch and dinner. Also you can use it as cafe. They are so useful.
About Cafe Mona lisa (珈琲モナリザ)
Address / 2-11-32 Honcho, Funabashi-shi, Chiba
Station / Funabashi station (JR), Keisei-Funabashi station (Keisei main line)
Open / 8:00 – 19:00
Closed / No scheduled