My friend showed me a picture of grape parfait, so I suddenly got a craving to eat the parfait.
The next day I found myself in front of the shop 😛
My action concerning foods (only) is awesome…
The shop is at Monzen-Nakacho, Tokyo.
Fruits cafe FRUTAS
The shop serves dishes that are used fresh fruits.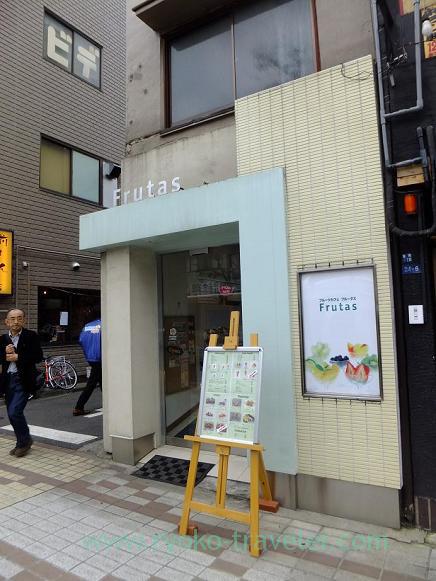 To tell the truth, I had hated fruits for a long long time. Because my mother leet me eat overripe fruits when my childhood 🙁
My mother bought fresh fruits, but she always lost ready-to-eat.
But I ate grape at Uzbekistan last year and I felt it was delicious. (I ate too much and I had a heavy stomachache later :P)
I thought better of fruits. Not. Just because I hadn't eaten good fruits 🙂
Well, let me get back to the parfait.
Very sweet muscat grapes were there.
These muscat grapes' name is "shine muscat".
Cute, and beautiful.
*Shine muscat parfait (シャインマスカットのパフェ) 2100 yen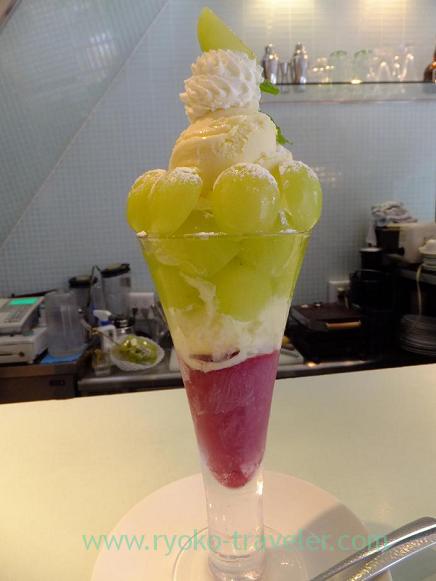 These "Shine muscat" was sweetest in the grass. More than ice cream, whipped cream 🙂
The sharbet was made from kyoho. It tasted thick and sour.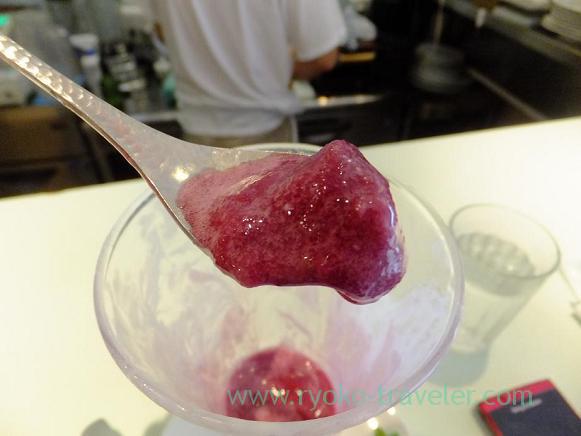 As a whole, I felt it was a good in terms of the balance between the sweetness and sourness.
This shops' parfaits are tall parfait, so I have to go hungry.
And I have to bring my cardigan. I always feel chill on the way.
Of course, I wore my cardigan on the way this time.
Fruits café FRUTAS (フルーツカフェ フルータス)
1-24-6 Tomioka, Koto-ku, Tokyo
Open – from 11:00 to 19:30
Holiday – Wednesdays (except national holidays)
HP – http://www.frutas.jp/ (in Japanese Only)