Nostalgic Napolitan in my memories
After enjoying yummy sashimi at Kashigashira, we went to  Four seasons that have a nostalgic atmosphere 🙂
http://www.ryoko-traveler.com/kashigashira7/
I posted about this cafe before, but this is the first time to show the photo of the appearance 🙂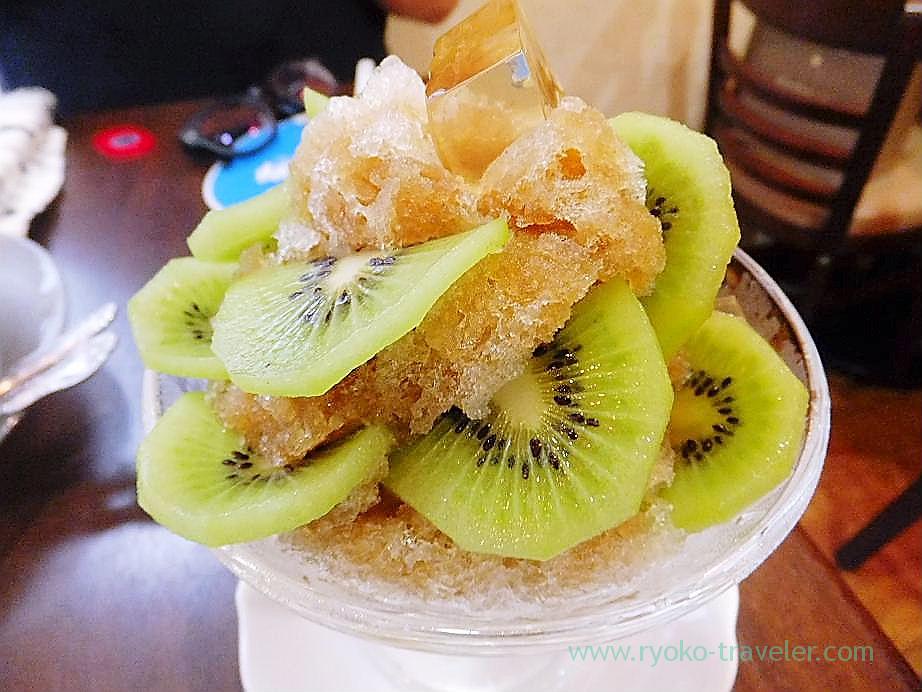 Tsukiji : Conger eel, Taiwanese kakigori and spaghetti

(notice) Tsukiji Yoshino already quit their business. (July 20th, 2015) Saturday's Tsukiji is enjoyable ! t wa...


The cafe is popular as good spaghetti.
But I was full, so I ordered a drink.
Coke float (コーラフロート) 480 yen.
That's my delight !
The cook set my coke float two pieces of ice cream. Yay !!!!
I had  a natter with friends and the cook. Then I felt hungry a bit.
Napolitan (ナポリタン) 720 yen.
Cute !!!
Mind now. I did not eat up by myself. Shared with my friend 😛
It is flavored with ketchup. I loved it when I was a child.
I ate it feel like a child again 🙂
Those shrimps were fresh, too.
About Four season (フォーシーズン)
Address / Bldg 2F, 4-14-4 Tsukiji, Chuo-ku, Tokyo
Station / Tsukijishijo station (Toei subway)
Open / 7:30 – 17:00
Closed / Sundays and another national holidays