People overflew in Tsukiji.
We had a coffee at Four season until Kashigashira's opening time the other day.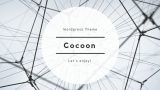 404 NOT FOUND | Ryoko showing lots of yummy foods from Japan
Not only in Japan for example Tokyo, Chiba, Osaka, Hokkaido...but also I visit Taiwan, Hong Kong, Hawaii, Europe and meet a variety of yummy foods.
I felt like eating spagetthi and we thought that one dish of spaghetti was good size for us before eating fish 🙂
Creamy spaghetti with shrimp and tarako soup (たらこクリームスープスパゲティ, 980 yen)
I had eaten Japanese spaghetti and Napolitan at Four  season. Four season's spaghetti is excellent all the same.
And this spaghetti is by far the No.1 !
Every spghetti have also salad 🙂
If you order spaghetti, your coffee or tea become only 150 yen 🙂
After that we went to Kashigashira and found there was long long line extended up to the outside of the building !
Because special event was held that day. Kashigashira serves Grilled seafoods bowl at half price (limited in quantity) and they came so earlier for getting that !
First came one hour before the opening time ! Wow….
Also the manager was sooo busy and said that he couldn't afford to prepare our foods, so we gave up. But we didn't want to go back to home only Four season. (we lives in Chiba prefecture ! we took much time go to Tsukiji and back to home !) But Tsukiji was so crowded that day and every eateries and restaurants had a long line.
So, we went to Turret Coffee .
Uh, we should have eaten another spaghetti at Four season !
We were anxiety that also Turret Coffee was full, too. But fortunately when we got to the there, a couple was about to leave the seats. So we could be seated without waiting.
I remember that they said that they borrow the turret until last December. But it was prolonged until this March…. And the turret is still in the cafe 😛
I wonder if they bought it…. It isn't comfortable to sit, but it is valuable experience to sit on the turret and drink coffee 🙂 Yes.
My friend's Turret latte (ターレットラテ, 560 yen).
As you see, it had rich taste ! and big size !
I thought that I can't drink turret latte because it is big. So I ordered another one. Vanilla soy latte (バニラソイラテ, 490 yen).
Though I expected that Vanilla soy latte is smaller than Turret latte because it is cheaper, it was the same size….
But it was milder and I could drink in big gulps 🙂
About Four season (フォーシーズン)
Address / Bldg 2F, 4-14-4 Tsukiji, Chuo-ku, Tokyo
Station / Tsukijishijo station (Toei subway)
Open / 7:30 – 17:00
Closed / Sundays and another national holidays
About Turret coffee (ターレットコーヒー)
Address / SK Higashi-Ginza Bldg 1F, 2-12-6 Tsukiji, Chuo-ku, Tokyo
Station / Tsukiji sation (Tokyo metro)
Open / 7:00 – 18:00
Saturdays – 10:00 – 18:00
Closed / No scheduled