After I got out of Girona station, I found bakery having cafe in front of the station. It's suitable cafe to have breakfast. The shop's name is FORN DE PA Plis Plas. FORN DE PA is a chain store and I found some branches in Barcelona. I think it's like Saint Marc Cafe in Japan.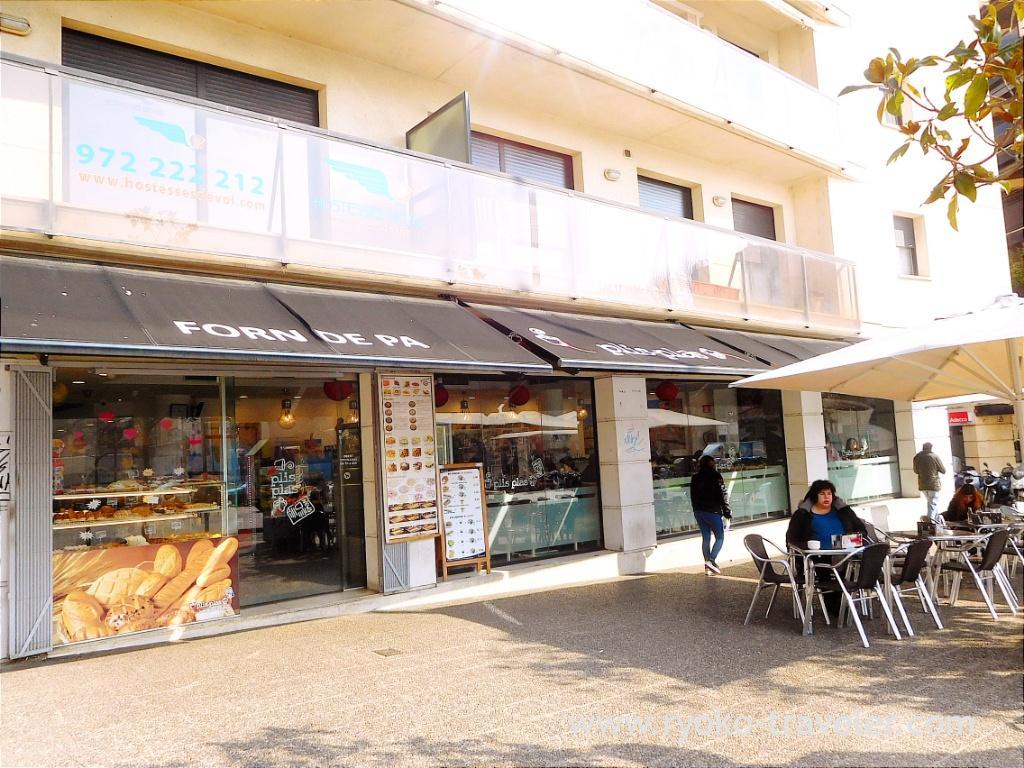 They have outdoor seats, too. In Spain, many shop require additional fee to use outdoor seats. Price rise from stand-up-eating area, counter seats, tables inside, and outdoor seats is the most expensive.
Breakfast menu is available from 7 a.m. – 1 p.m. It have two prices each. Left is inside, right is outdoor seats.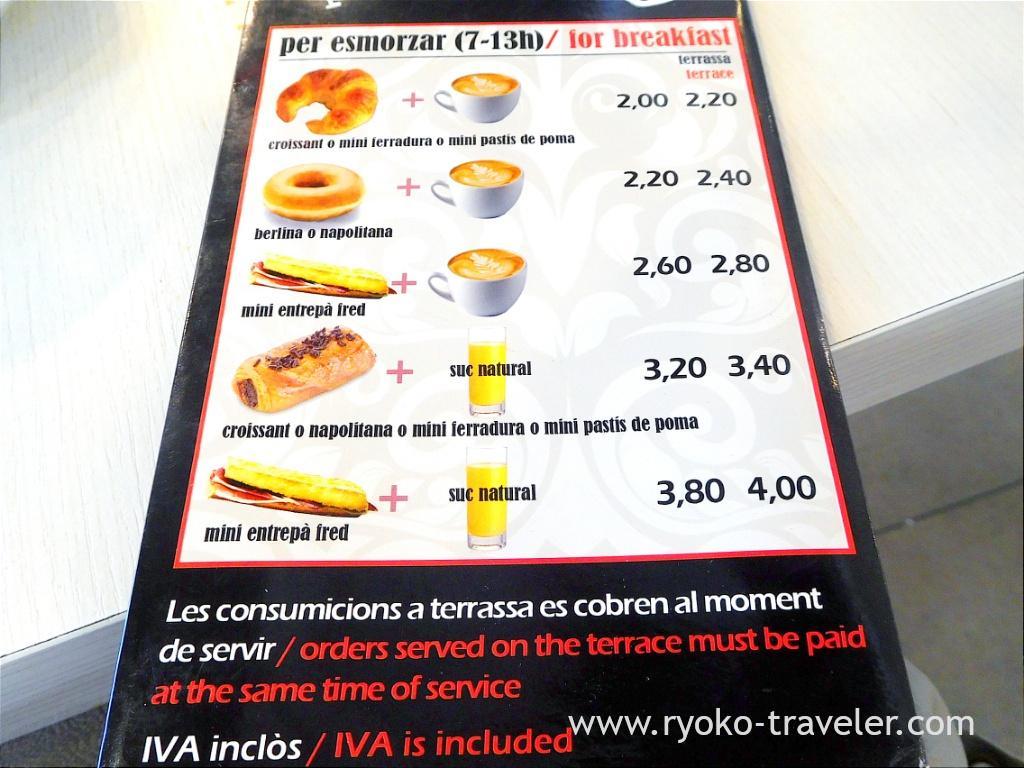 朝食が終わった後も、お得なセットがあります。フードと飲み物(アルコール含む)とコーヒーのセット。They have another valuable sets after breakfast. Food plus drink (alcoholic drinks can be chosen).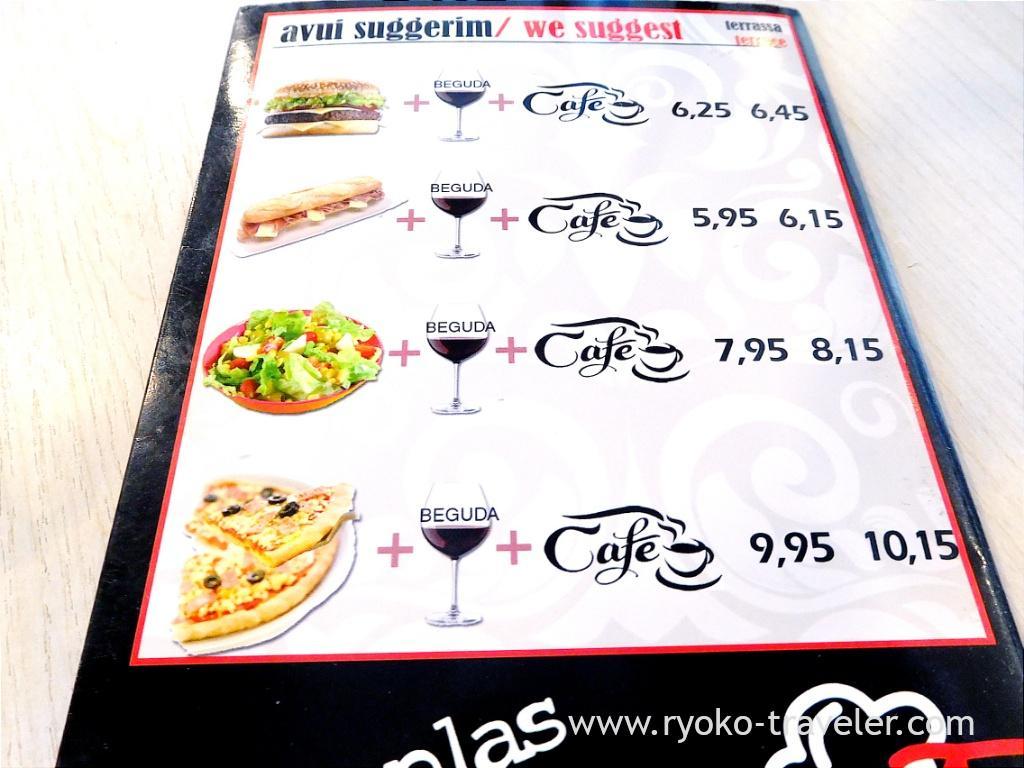 And another menu. Though they are bakery, they have pizza, paella, spaghetti and so on. I think everything is ready meals :p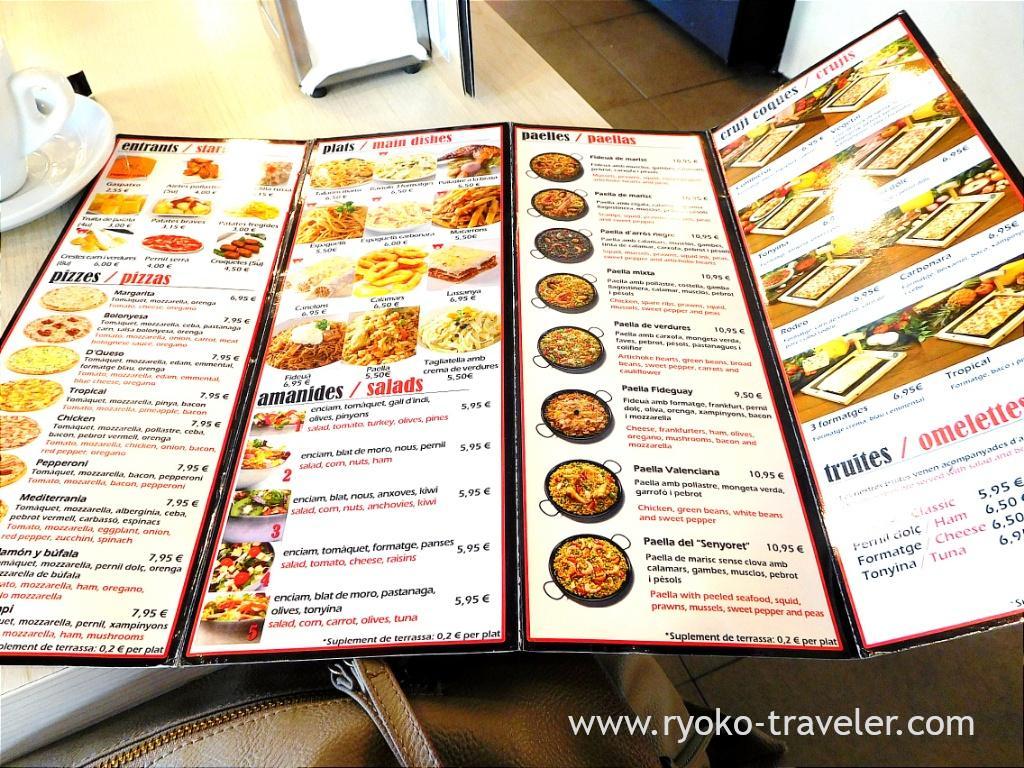 When I visited there, the staff found me and showed me menu and took my order in English. But basically, they take order at the cashier and we pay at there.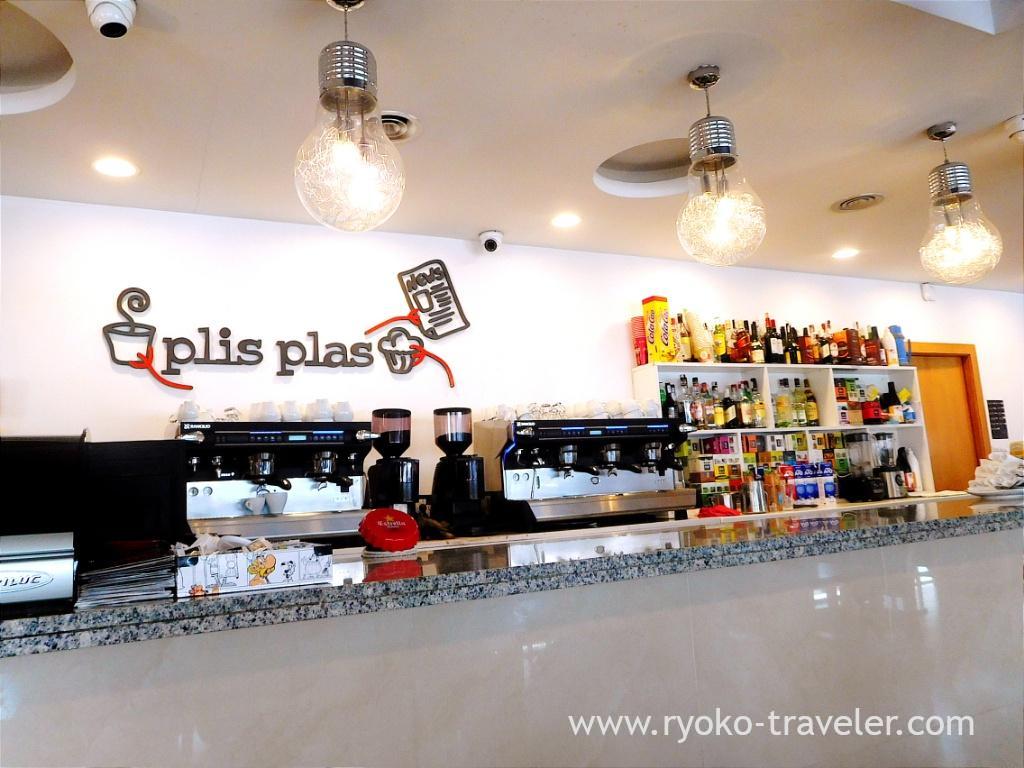 Sandwiches.
I wanted to eat light thing. So, I chose croissant and coffee set. It's only €2.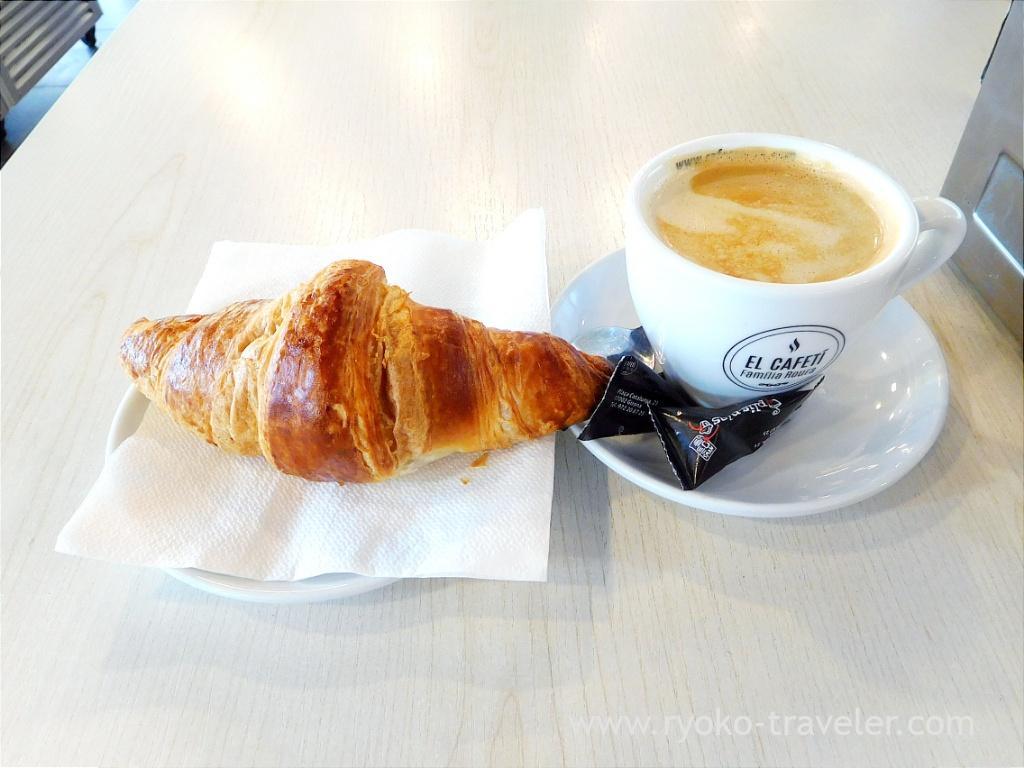 The croissant was rather bigger. And its inside was soft. It had butter. Good. Its amount was just for me that time.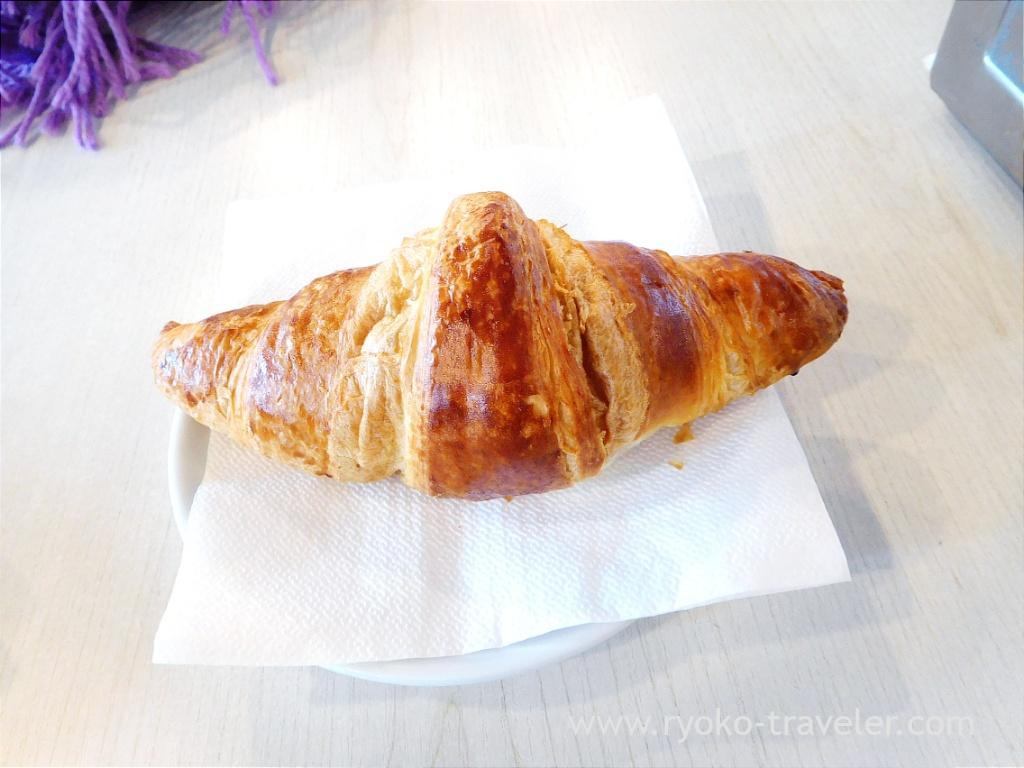 About

Name FORN DE PA Plist Plas
Open Morning through night
Reservation Unavailable
Credit card Available

Google Map