I don't want to take bath when I go back home so late like today.
But I felt tired and I felt like taking a bubble bath tonight.
This bath agent,,, to tell the truth, I bought the sample pack from internet mail order site by mistake 😛
Emur MINERAL BATH POWDER.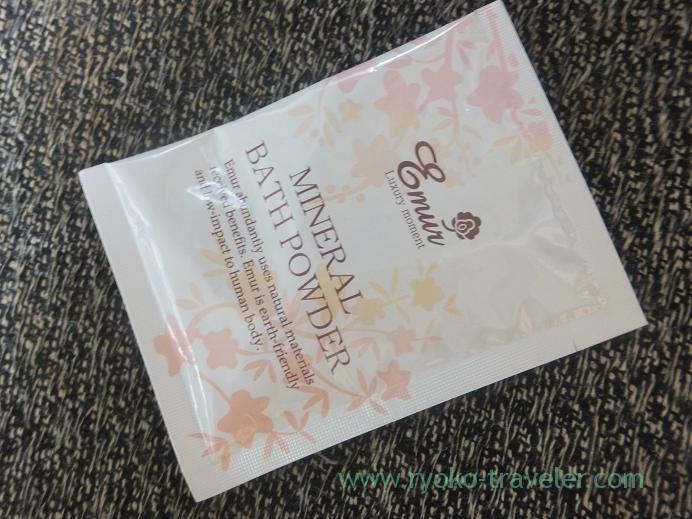 But I like it. It is lotion bath ! Superfine bubble ! My dry skin get moist sufficiently. And it smells good.
This bath agent  is made of minerals extracted from the lake of Saltlake, United States.
I tried to buy it again, but this is expensive. Over 10000 yen for two months. I can't determine buying it yet.