People never get tired of Eisho ramen because …
I ate ramen the other day after a long absence.
It was a Wednesday and national holiday.
Eisho ramen is a popular ramen shop not only among local people but also many people come from another prefecture.
Eisho ramen serves Wednesday-limited ramen.
This is the one of the limited ramen. Uodashi Shio ramen (魚だし塩らーめん, 700 yen). Uodashi means fish soup stock. Shio means salt.
Speaking of shio ramen, you might think it have light taste ramen soup. But as you see, it is so thick. But it was really tasty.
Seaweed was good.
I think they have changed their noodles again.
My friend's ramen. It is Wednesday-limited ramen, too.
Shottsuru ramen (しょっつるらーめん, 800 yen). Shottsuru is Japanese fish sauce.
By the way, we added boiled egg with soy sauce (+50 yen)
Only 50 yen is very inexpensive. It cost 100 yen at most shops
Gyoza (ぎょうざ, 250 yen) was good and inexpensive, too.
Eisho ramen also serves Friday-limited ramen and Year-end Special ramen.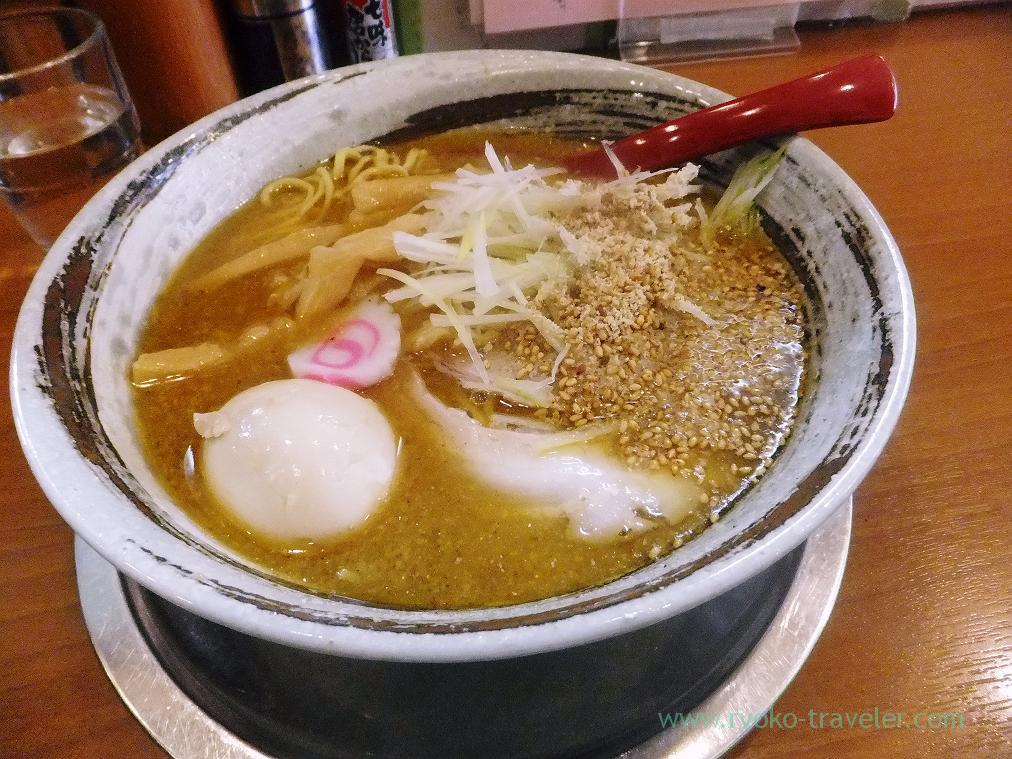 Tsudanuma : Year-end special of Eisho ramen ! (栄昇らーめん)

Not Toshikoshi-soba but Toshikoshi-ramen ? A popular ramen shop that is named Eisho ramen near my neighboring station ...


Eisho ramen keep challenging new tastes. That's great.
About Eisyo Ramen (栄昇らーめん)
Address / 2-1-10 Tsudanuma, Narashino-shi, Chiba
Station / Tsudanuma station (JR), Keisei Tsudanuma station (Keisei main line)
Open / from 11:00 to 21:00
Closed / no scheduled