Most popular ramen shop in Tsudanuma.
I'm going to write about ramen today, too. About ramen shop in Tsudanuma.
Eisho ramen
The shop stands close to "Bistro Pot-au-feu" that I had lunch the other day.
(Eating ramen such a late at night will make me fat :P)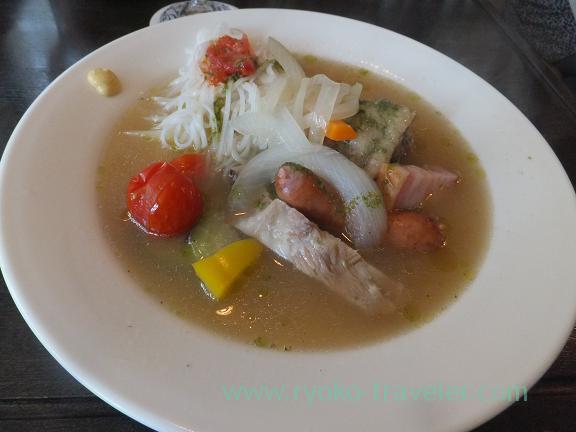 Pot-au-feu (Tsudanuma)

One day my lunch. The restaurant is a bistro that stands in a residential area near Tsudanuma station. Probably the 2nd...


The ramen shop is famous for thick fish ramen.
Dried young sardine ramen (煮干しらーめん, 650 yen) and boiled egg with soy sauce (味付け玉子, 50 yen)
It had a strong smell of dried sardine.
50 yen for boiled egg with soy sauce is inexpensive ! Most of shops require 100 yen !
I like such a narrow noodle ! 😀
This shop serves ramen with a whitish chicken-bone soup only on every Friday. I want to eat it, too 🙂
After eating ramen, we went to an old kissaten. And I had a coffee.
Karasu
At night, it seems a haunted house 😛
But the kissaten inside have a classic atmosphere like this. Though it is old. Though the sofa is broken 😛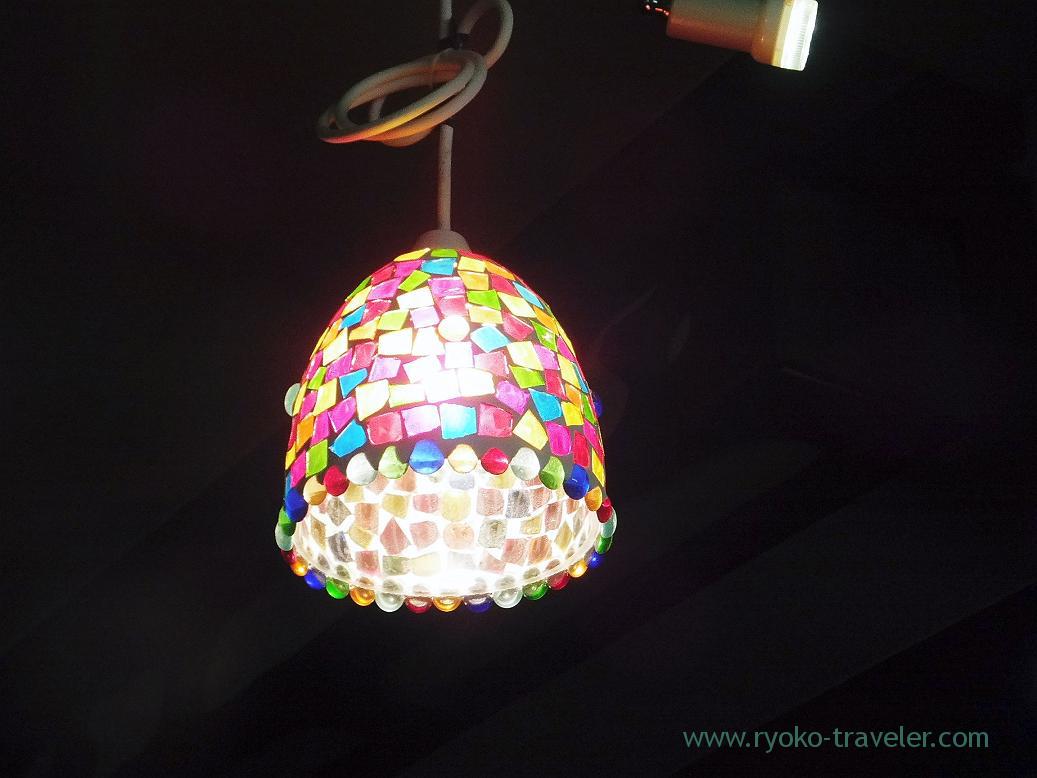 About 8:00 p.m. Maybe the shop have few guests around the time, so the shopkeeper surprised at us when we entered the shop 😛
Whisky flavored coffee (500 yen)
So tasty 😉
About Eisho Ramen (栄昇らーめん)
Address / 2-1-10 Tsudanuma, Narashino-shi, Chiba
Station / Tsudanuma station (JR), Keisei Tsudanuma station (Keisei main line)
Open / from 11:00 to 21:00
Closed / no scheduled
About Karasu (からす)
Address / 5-6-17 Tsudanuma, Narashino-shi, Chiba
Station / Keisei Tsudanuma station (Keisei main line, Keisei Chiba line,
Shin-Keisei line)
Open / 10:00 – 19:00
Closed / Sundays and national holidays