Historic shopping street.
I walked to Difua street through Yongle Market (永楽市場).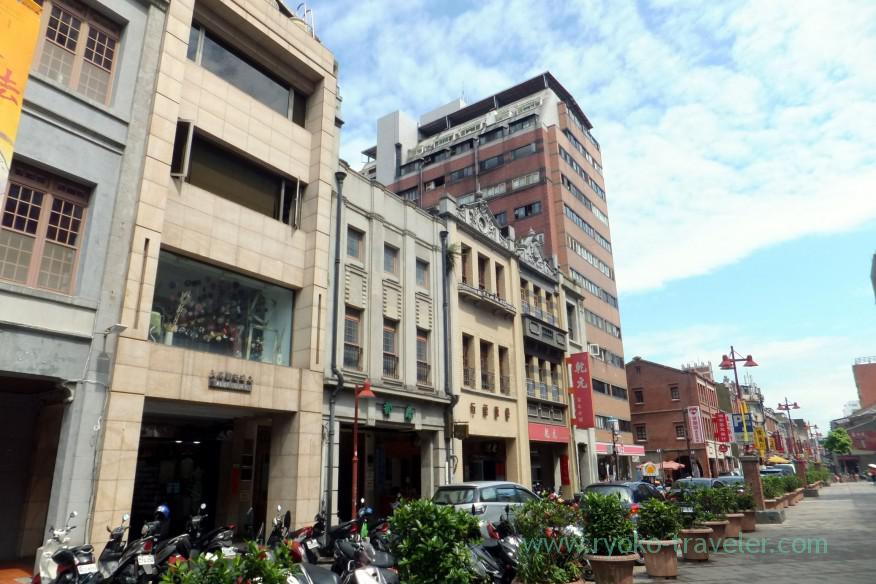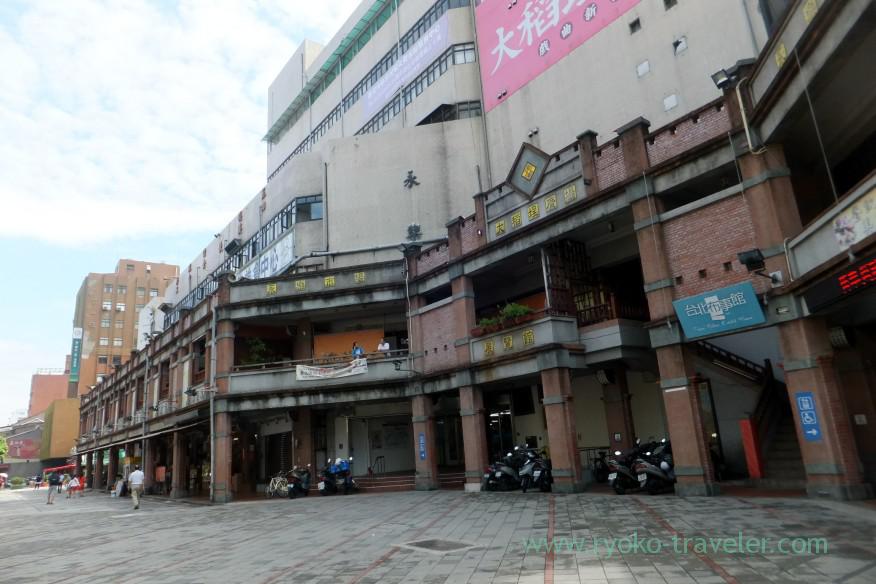 About 30 minutes walk brought me to Difua street. I took some photos while walking.
At first, I bought mullet roe at this shop (永久號). I searched for mullet roe shop in Taipei that have high reputation on the internet. But nothing could be found except this shop. This seems to be absolute shop for Japanese tourists. certainly, their mullet roe had high quality and was delicious. I ate it up soon.
100 years have passed since they started their business.
The models were in front of the shop.These grew stale… :p
Mullet roe is stored in the refrigerator in the shop. We can taste it. Bigger box is $NT700, small box is $NT500.
After that I walked around the street and searched for dried fruits and nuts.
There are many shops having mullet roe, dried foods, canned foods, expensive foods, Chinese medicine and so on. But I could two baggage that have only 7kg in total into the airline. So, I managed to select only two dried fruits 🙁
Kiwi fruits and mango.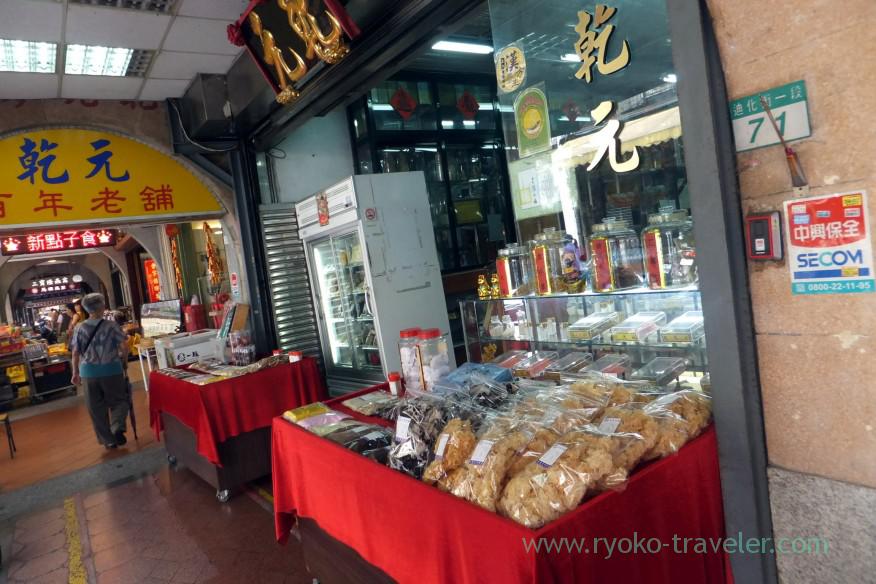 Then I walked to Shuanglian station.
It was good time to leave in time for my flight. I decided to go back to the hotel to get my baggage.
About 永久號
Address / 台北市延平北路2段36巷10号
Station / MRT Shuanglian station (雙連站)
Open / 8:00 – 18:00
closed / no scheduled
Website / http://www.chiens.com.tw/ (in Chinese and Japanese)