This season flied quickly… See you next season
I ate it at Curry Shop Udon this year, too !
Oyster god (オイスターゴッド) could be eatem in December only ! Of course, I ate it this year, too ! I ate it in three years in a row ! It cost us 1650 yen this year !
The oysters this year were quite smaller than usual. But this year's curry had the strongest flavor of oysters than ever !
Both rice and curry had 4 or 5 oysters.
It had much spice and after I ate it and got out of the shop, I felt hot outside for a while even though it was very cold night.
But strong smell of spice covered me for a while 😛
I recommend it by all means ! But sorry…. I went to there 28th's night and Udon's last business day of this year is 29th. That is to say, today. So, now Udon already finished this year's business…
So we have to keep waiting for oyster god until next December, but winter curry (oyster curry) can be eaten next month, too.
Maybe the curry is as same as oyster god. But seasonal oyster curry don't have fried cheese, oyster and minced meat on the rice.
And the notice says "oyster queen"will be appeared next month. The difference is, oyster god is soup curry, but oyster queen is normal curry.
Anyway, we can enjoy oyster curry for a while.
My record of eating oyster god
2014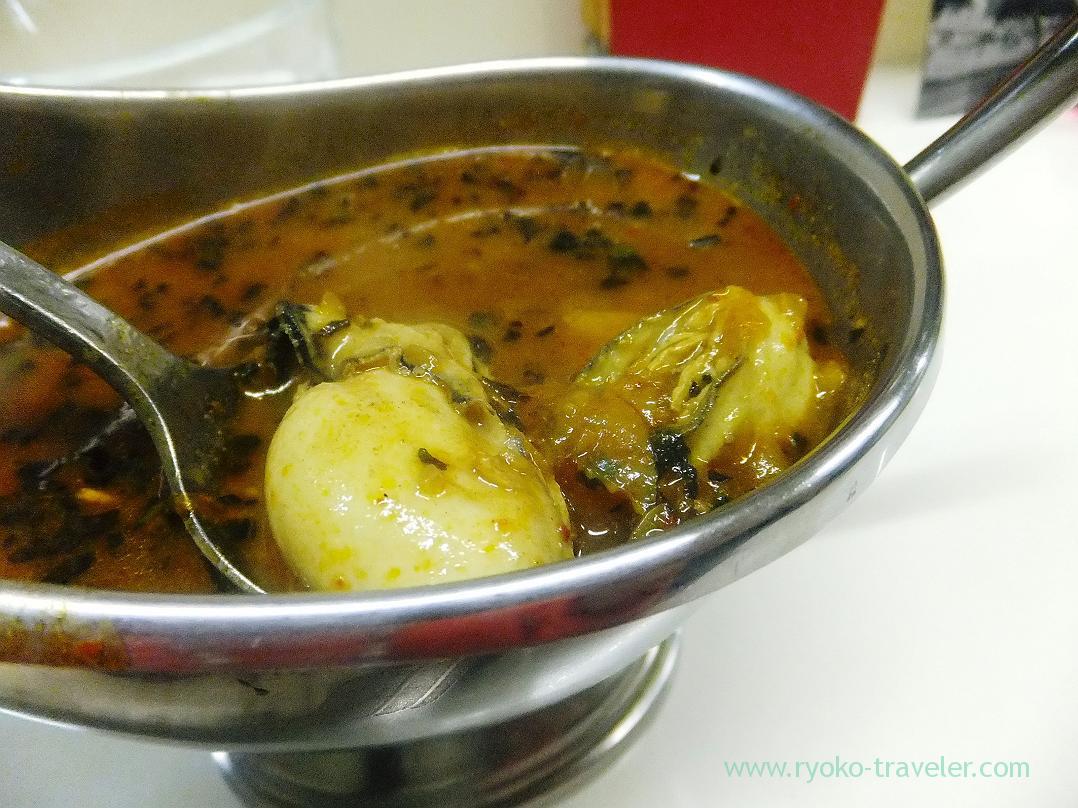 Gotanda : "Oyster God" (かれーの店うどん)

Oyster season has come ! December. I have waited December for a year ! Long-awaited December ! This is the seaso...


2013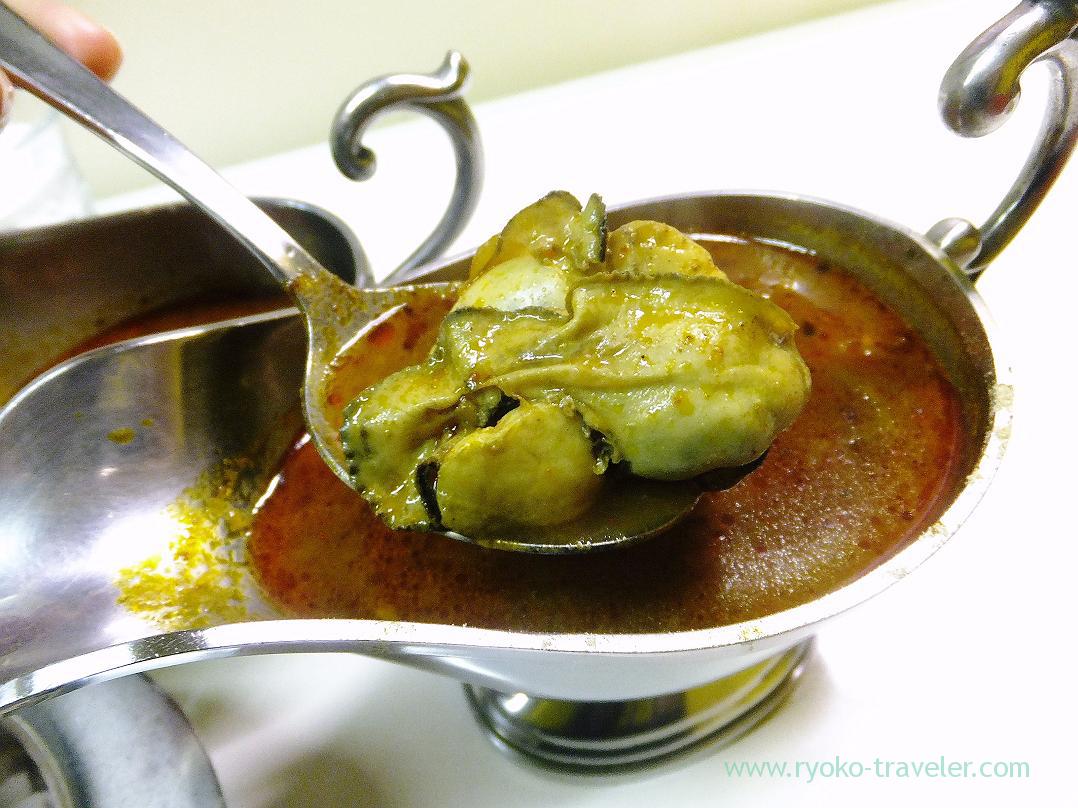 Gotanda : Oyster god and Kinoko no sakebi (かれーの店うどん)

I ate Oyster God twice this year ! Sorry, this post is about my last December. I was so impressed by the foods that ...


2012
http://www.ryoko-traveler.com/curry-shop-udon1/
About Curry shop Udon (かれーの店 うどん)
Address / 2-31-5 Nishi-Gotanda, Shinagawa-ku, Tokyo
Station / Gotanda station (JR, Toei subway)
Open / 11:30 – 15:00, 17:30 – 21:00
Closed / Sundays and national holidays
Website / http://www7b.biglobe.ne.jp/~udon/(in Japanese only)