Within this month ! Don't miss out if you're in Tokyo now !
I ate awesome curry at Gotanda this year, too !
October-limited curry !
"Kinoko no Sakebi" at Curry shop Udon !
(I say again and again, and Curry shop Udon isn't udon shop but serve soup curry only :P)
"Udon" serve seasonal curry at each season and in October and November, he serve mushroom curry.
Among them, "Kinoko no sakebi" that have much mushrooms are appeared in October.
He serve it for 1400 yen this year.
The soup can be chosen from three types. Basically, those are same. Maybe only the difference between those three types is the amount of spice that is added before serving to guests.
* Normal (no spice)
* Yakuzen (much spice)
* Refresh (a little spice)
I chose Yakuzen.
Plenty of mushrooms were hidden into the soup !
Also much mushrooms on the rice, too !
It don't have cheese on it this year. (cheese was added on the rice until last year)
Because it don't have cheese, I could taste the spice directly and it was delicious, too.
It was very spicy. I ate it up with shouting 😛
Only one chef do everything about the shop, so sometime it takes very much time to serve.
I recommend you prepare lots of time if you go to there. It took about 20 minutes until the chef took my order that time.
But it's well worth waiting !
Even if you miss kinoko no sakebi this time, don't worry about that. Mushroom curry can be eaten until end of November (Though it have fewer mushrooms than kinoko no sakebi) and oyster season will start soon 🙂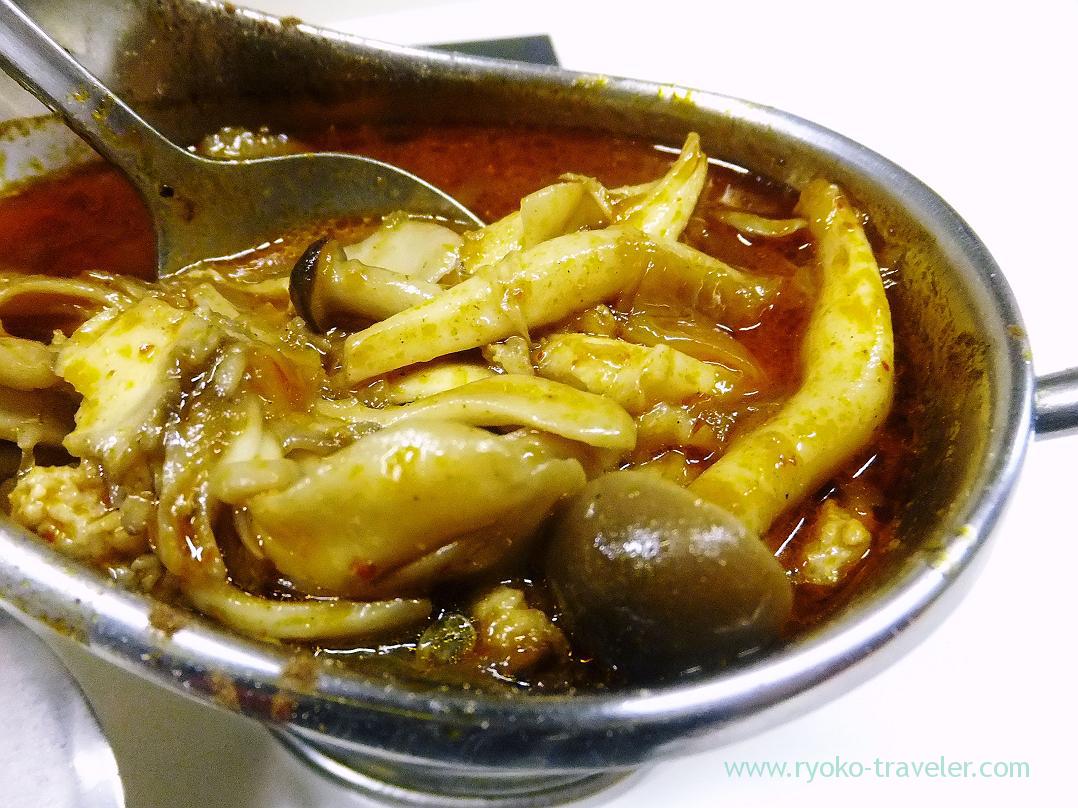 Gotanda : Autumn-limited curry at Udon (かれーの店うどん)

Autumn nights' curry'll be end soon I have some foods that I feel like eating on cold season. One of them is soup cu...


http://www.ryoko-traveler.com/curry-shop-udon4/
About Curry shop Udon (かれーの店 うどん)
Address / 2-31-5 Nishi-Gotanda, Shinagawa-ku, Tokyo
Station / Gotanda station (JR, Toei subway)
Open / 11:30 – 15:00, 17:30 – 21:00
Closed / Sundays and national holidays
Website / http://www7b.biglobe.ne.jp/~udon/(in Japanese only)