This year's oyster curry with miso
We went to eat Oyster curry with miso that can be eaten only during winter , this year, too.
Curry restaurant Shiba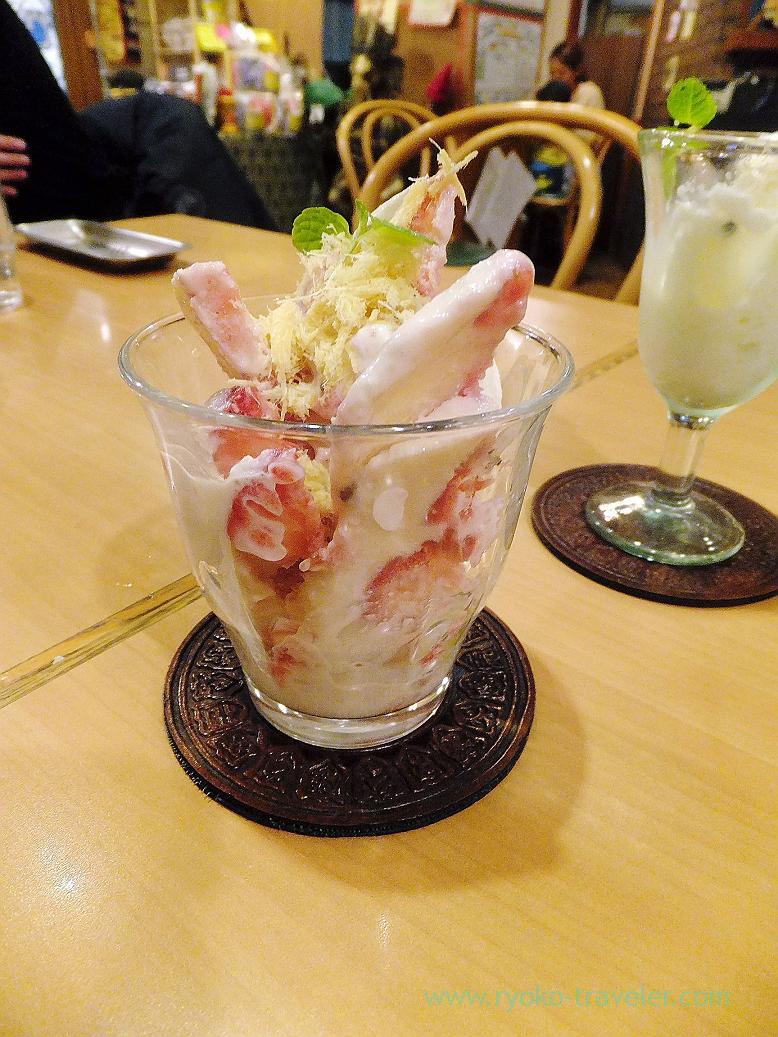 Inage : Limited miso flavored oysters curry at Shiba
Long-established curry restaurant in Chiba. My friend took me to a Indian cuisine restaurant that is named Curry res...
Lassie (ラッシー) 200 yen
Not too sweet and it was easy to drink.
Momo (ネパール餃子モモ) 300 yen per three pieces
Young Spanish mackerel malavari (さごちのマラバーリ) 250 yen
Pink pepper looks cute 😀 It was tasty.
By the way, what is "malavari" ????
Oyster curry with miso set (牡蠣の味噌カレーディナーセット) 1690 yen
There were fewer oysters this cury than last year. Instead of that, it had much asari clam in it.
Because of fewer oysters in it, it had fewer taste of oysters 🙁
The set had also daal curry.
Special thali set (サグカレーセット) 1200 yen
The green was mustard leaf curry.
Dried curry with hijiki (ひじきドライカレー) 1050 yen
Eccentric dried curry ! So much hijiki ! The menus said it was very spicy, but because of those hijiki, it was very mild 🙂
栗のクルフィー (Chestnut kulfi)
I thought chestnuts kulfi can be eaten only during Autumn. But we saw it on the menus. We ordered it without hesitastion. It tasted good.
About Curry Restaurant Shiba (カレーレストラン シバ)
Address / mf Building. 1st floor, 3-19-16 Inage-Higashi, Inage-ku, Chiba-shi, Chiba
Station / Inage station (JR)
Open / 11:30 – 15:00, 17:00 – 21:00
Saturdays, Sundays and national holidays / 11:00 – 15:00, 17:00 – 21:00
Closed / No scheduled (Sometime on Wednesdays)
Website / https://curry0shiba.wordpress.com/(in Japanese only)