It was so windy today. It's better to keep at home on days like this 😛
I wrote about "Trip to Nara 2012" but to my great disapointment, The article was out the moment when I pressed "Post" button !
I went into a state of shock for a while 🙁
I don't feel like writing again about the trip. So, today, I decided to write about curry lunch buffet.
I heard the curry restaurant that is named "Nirvanam (ニルヴァナム)" served so good curry and other Indian cuisine.
It is near Kamiyacho subway station.
And the restaurant prepare lunch buffet on weekdays.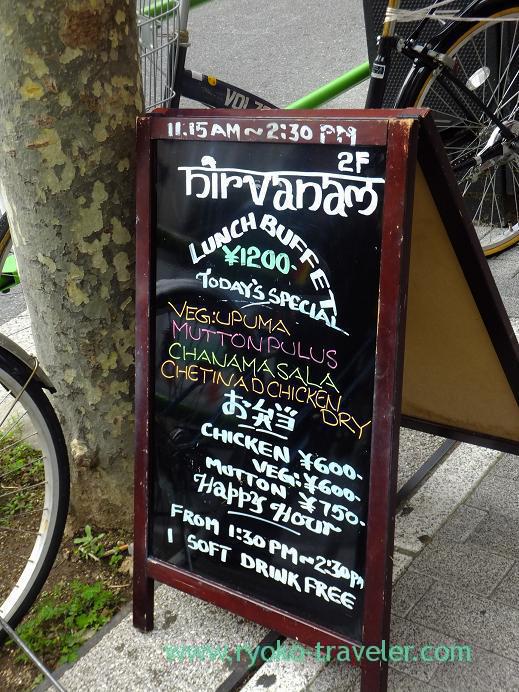 One soft drink free for women all the lunch time this day. I drunk a lassi.
I don't eat much as usual, so such a buffet is not good for me. Everyone took foods several times, but I managed to have second helping.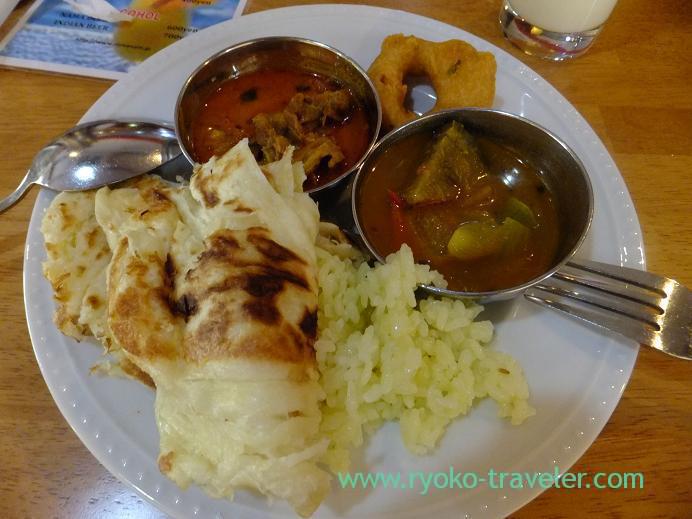 There were many kinds of dishes – like rice, naan, some kinds of curries, salads, samosa and so forth.
We can take those dishes as much as we want without time limit.It is inexpensive.
But those naan was not good. Because those naan was cooked ahead and keep warm in the hotplates.
Coconuts dessert. It doesn't look yummy, but it is tasty contrary to expectations.