My coffee maker before was very cool looking, I loved it.
But it was glassware and I broke it in half a year that I had bought 🙁
So, I thought, "I don't care appearance. I want a very very tough one !!!!"
And I bought it.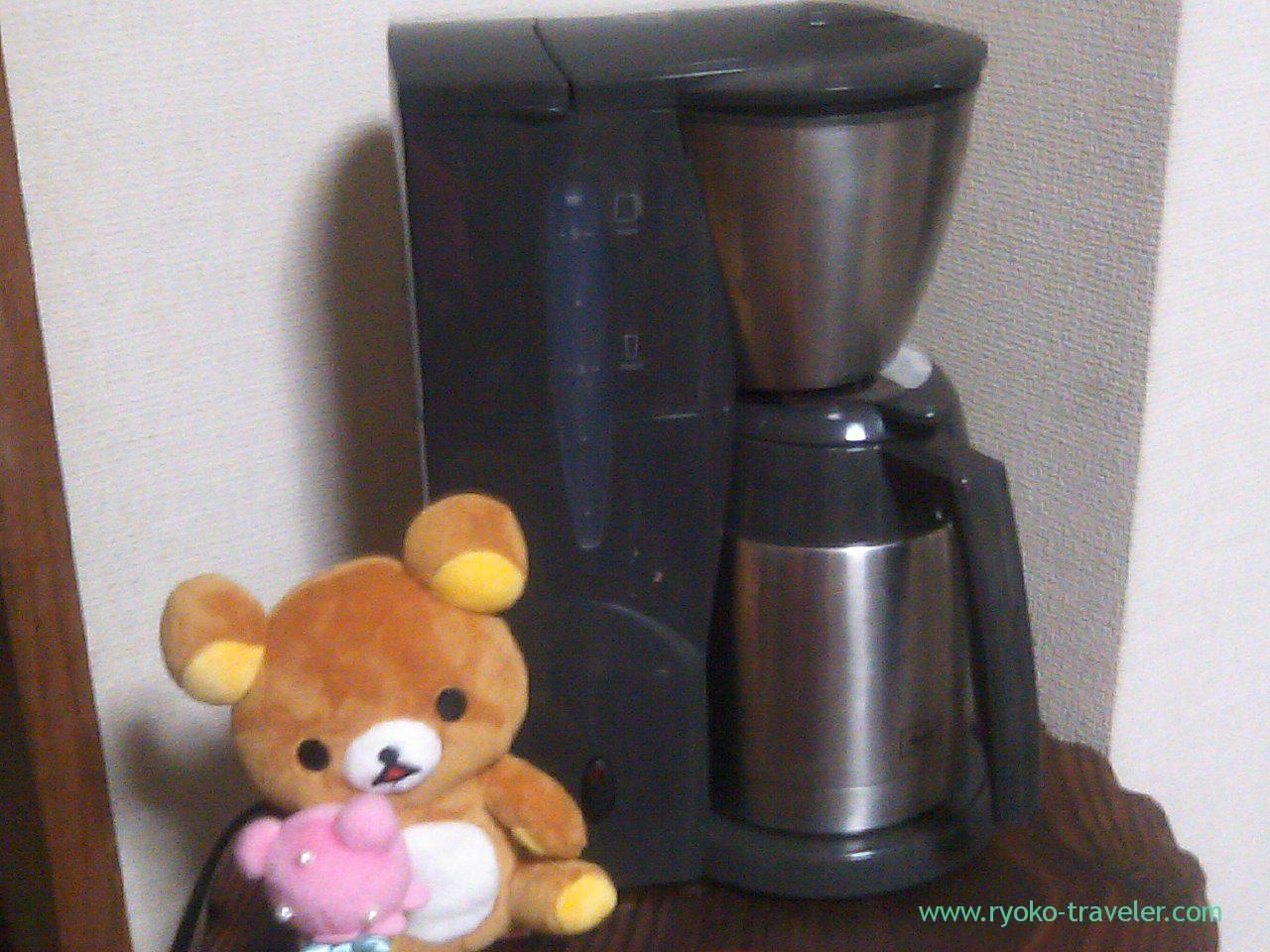 It doesn't have good looking 🙁
Ummm, business looking,,,,
I told myself, "It is made of stainless steel, so coffee in the pot doesn't become tepid.It is good:("
But , thanks to its tough characteristic, when the earthquake of 11 March, it turned over on the floor.
Of course it had no damage.
After the earthquake, I managed to like it. But I want to screen it while I don't use it.
So I try to cover it by furoshiki.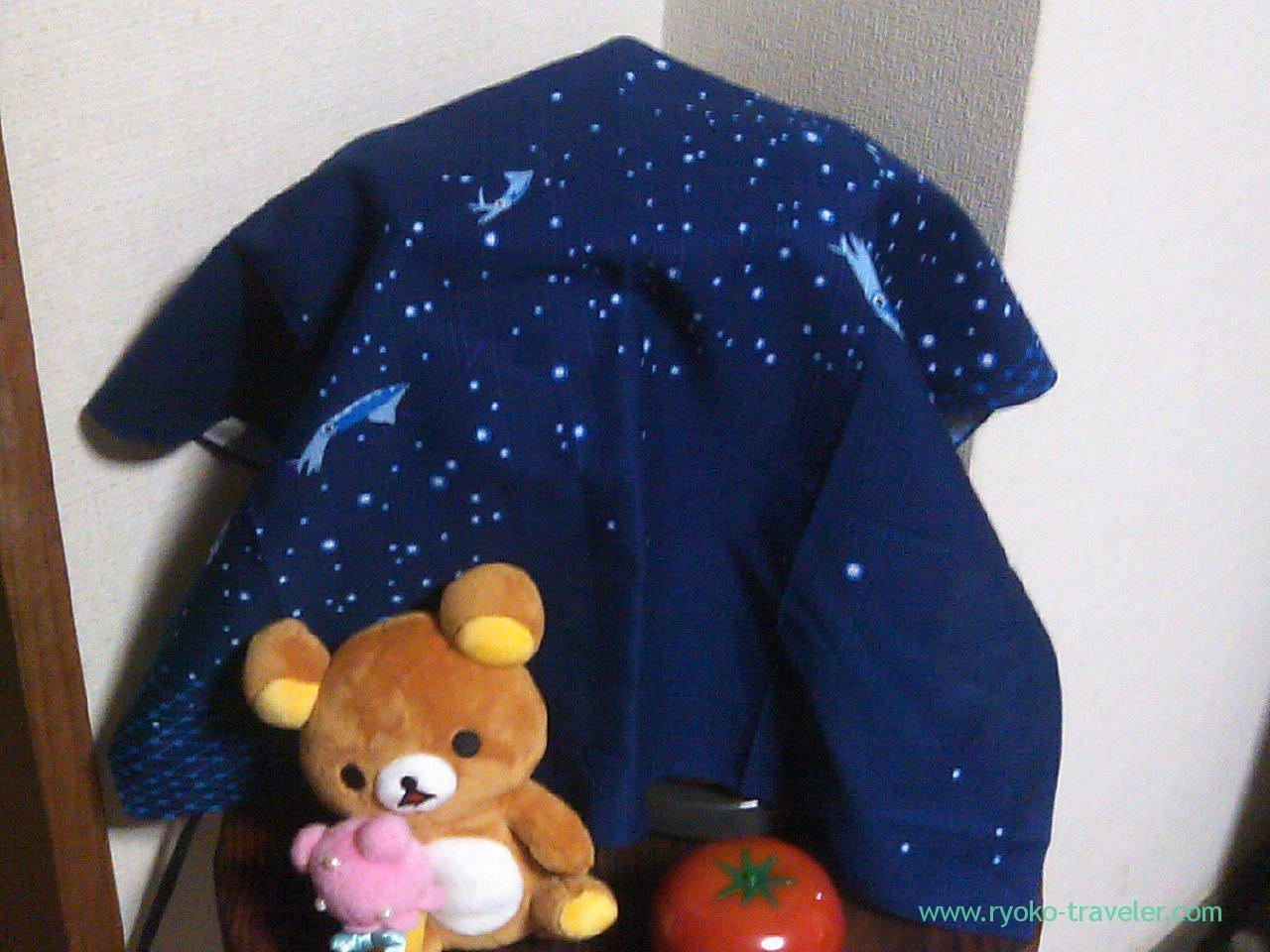 Well, it is not good, too.