I thought that the best season of oysters is winter, but I learned that we can eat both Crassostrea nippona and Pacific oyster at "Oyster bar" all year around.
That's great !
Of course, my first oyster bar stands in Tsukiji 🙂
I had wanted to go to the shop. I'm very happy that my wish came true.
"Chika" means underground in Japanese. As its name, the shop is on the underground in a building.
It never seems "Oyster bar". It looks like izakaya under the guardrail in Shinbashi 😛
Anyway, we sat down and ordered our drinks. My drink was Japanese sake. Though I forgot its name (because I got drunk heavily), it was tasty.
*Crubs, salted ikura and Laminaria ochotensis dressed with ponzu (本ズワイガニ、塩いくら、利尻昆布のぽん酢和え) 680 yen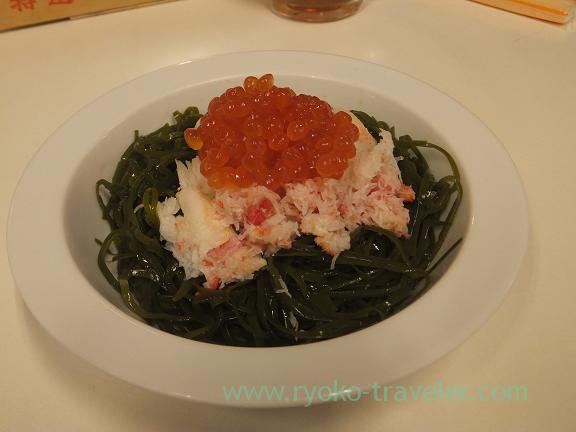 How gorgeous ! Ikura have fabulous looking ! With ikura, every dishes looks gorgeous !
This dish is so popular among people because of its nice looking.
At Chika-no-iki, we can eat oysters that caught in many places.
That day, oysters came from Otsuchi, Kashimanada, Noshiro, Choshi, Tsurumi, Amano Hashidate, Ise Shima and so on.
But first of all, you should order this set 🙂
*Today's recommended oysters set (本日のおすすめの食べ比べセット) 1300 yen (3 portions)
It is a valuable set. This set have three oysters from some places.
From Hachimori, Akita prefecture (Crassostrea nippona)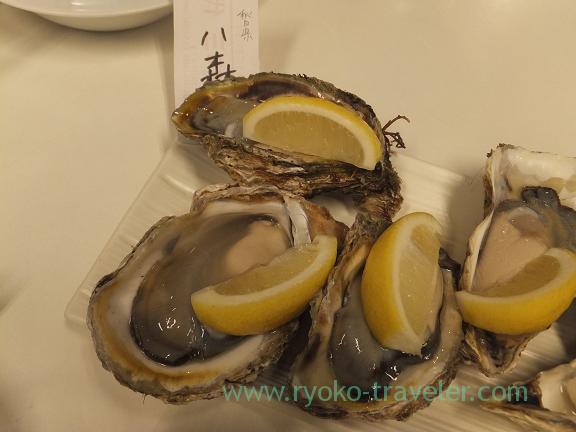 From Shizugawa, Miyagi prefecture (Pacific oyster)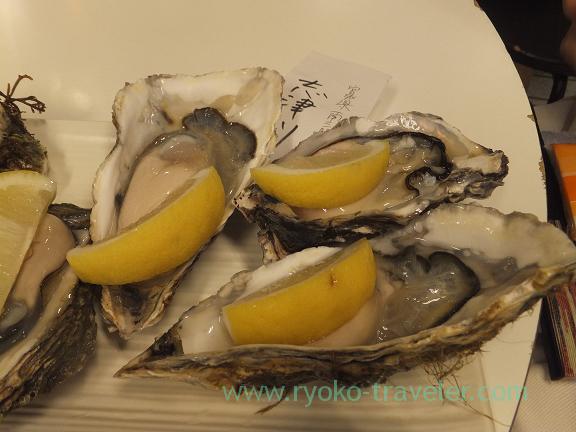 From Niigata, Niigata prefecture (Crassostrea nippona)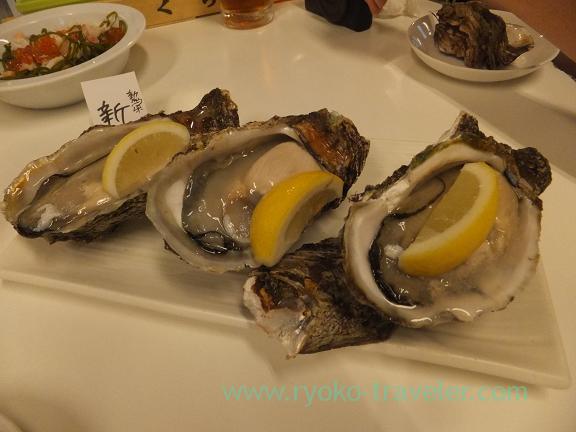 Everyone except me liked Shizugawa oysters best, but I liked the Niigata oyster best 🙂
Then, we wanted to eat oysters grilled, so we ordered Shizugawa oysters again.
*Grilled oysters from Shizugawa. (志津川の牡蠣の素焼き) 360 yen plus 50 yen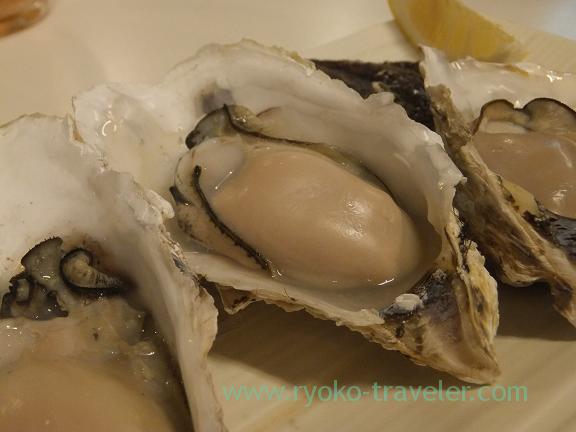 Ah,,, I like the Shizugawa oyster grilled better than as it was raw 🙂
*Grilled oysters from Konbumori with Saikyo-miso and butter (昆布森の牡蠣の西京味噌バター焼き) 420 yen plus 100 yen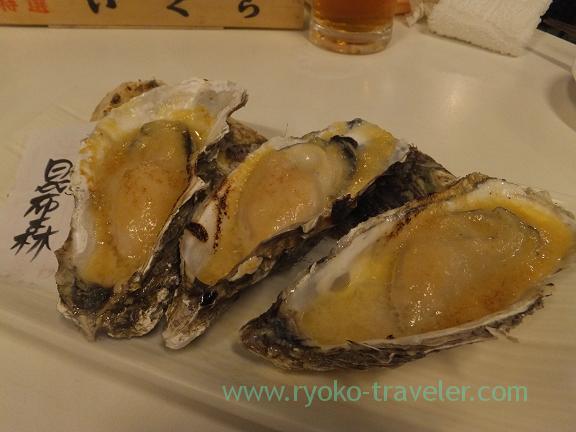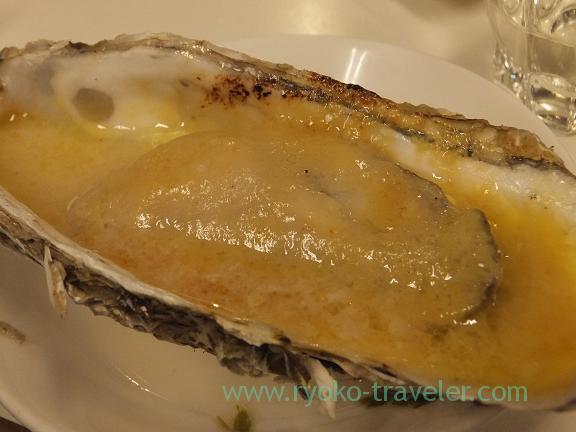 I love saikyo-miso ! Saikyo-miso go with oysters very well ! Amazing !
*Natural seafoods soup curry (天然魚介出汁のスープカレー) 840 yen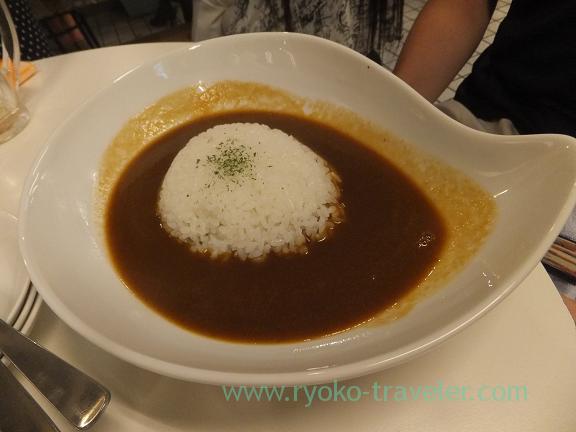 It was not so hot, something sweet. But the sweetness was from natural seafoods. So I liked its natural sweetness 🙂
Chika-no-iki (地下の粋)
Tsukiji KY Building B1F 4-7-5 Tsukiji, Chuo-ku, Tokyo
Open – from 17:00 to 22:00
Saturdays – from 17:00 to 21:00
Holiday – Sundays, National holidays