I found a good restaurant for lunch in Harumi Toriton Building.
The name is Harumi Toriton branch, Chigasaki Umibune .
The restaurant is on 3rd floor of Harumi Toriton building. There used to be a fancy restaurant. But it was closed and Chigasaki Umibune opened.
We have to take our shoes off in front of the restaurant. That's bothersome 😛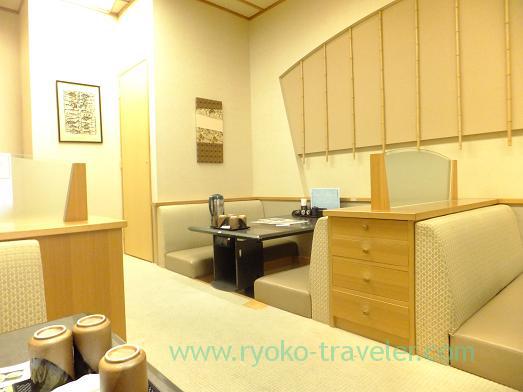 It has a little luxury atmosphere, but they serve lunch set from 880 yen 😀
They serve good fishes as its name having "Chigasaki".
I wanted to eat tuna, so I ordered Tuna from Misaki bowl set (三崎発 まぐろ丼御膳) 980 yen.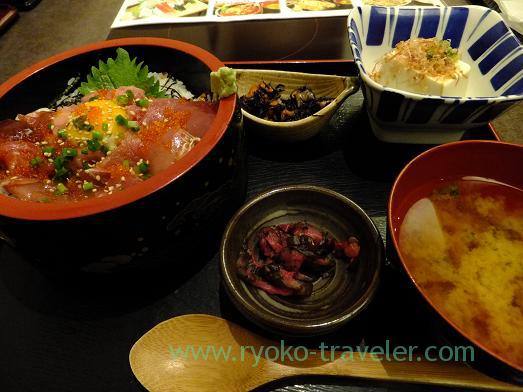 Cold tofu, pickled vegetables, boiled hijiki with soy sauce and miso soup. It's a healthy lunchs set 😀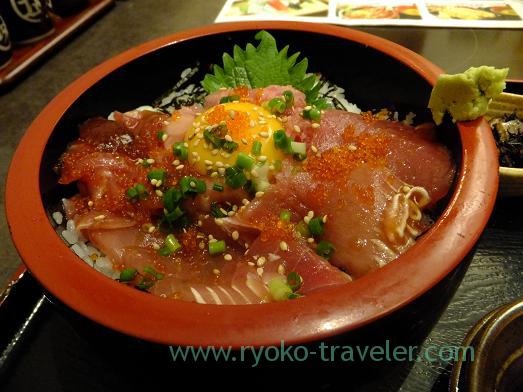 Those slices of tuna tasted good. I was satisfied.
We have to order lunch until 14:00, and the waitress started to prepare nighttime beside me eating. I was annoyed a bit.
Well, now it's a casual restaurant ….
Harumi Toriton Branch, Chigasaki Umibune (茅ヶ崎 海ぶね 晴海トリトン店)
Harumi Toriton Square 3rd floor, 1-8-16 Harumi, Chuo-ku, Tokyo
Open – from 11:00 to 23:00
Saturdays, Sundays and national holidays – from 11:00 to 22:00
Holiday – No holidays