Great gift from the earth.
Finally, I went to Chidorigafuchi moat to see cherry blossoms this morning.
Though it was still 7 a.m., there were lots of people to see cherry blossoms.
Most of people seemed to come there before working 🙂
This was the first time to visit Chidorigafuchi, so I was uneasy that I could find the place.
But the moment I got out of Kudanshita metro station, I found that I was already in a Cherry blossoms world.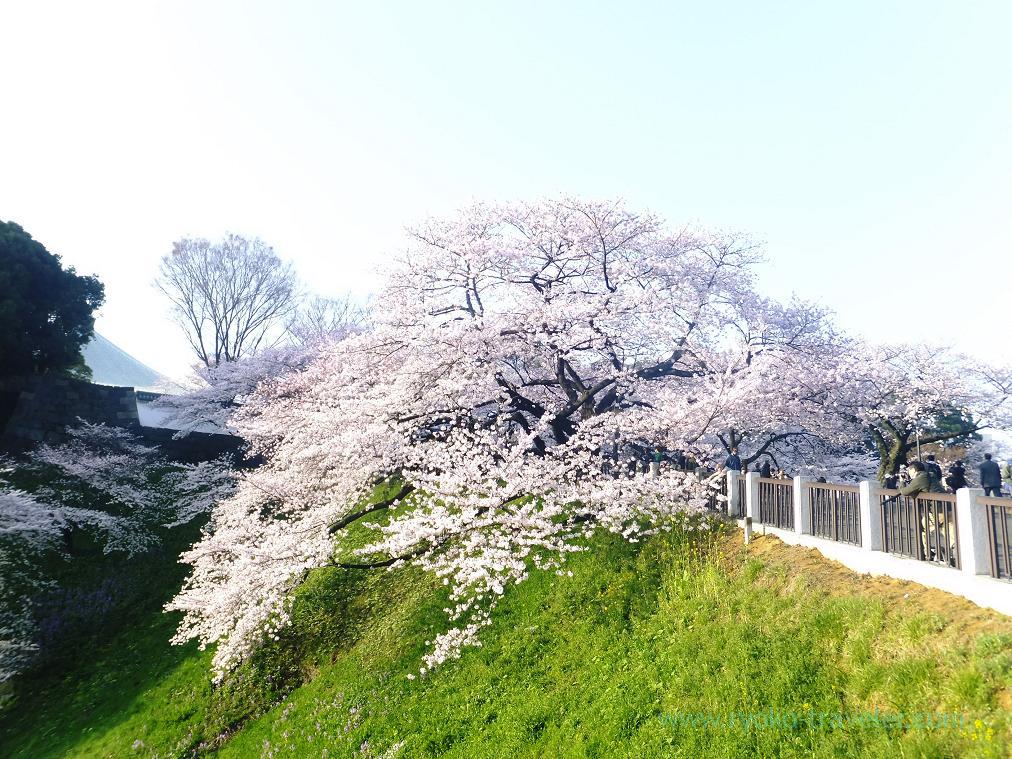 "Chidorigafuchi" is the western side of moats of Imperial Palace.
Long long cherry blossoms tunnel along the moats. I felt I'm in a heaven.
Cherry blossoms, the moats constructed in Edo period and modern skyscrapers in the photo.Fantastic !
There are boats on the water and we can enjoy cherry blossoms on the boats at daytime,.But I think at daytime Chidorigafuchi is packed.
Also it is lit up at evenings. I want to see illuminated cherry blossoms next year.
I heard that the weather is going to go downhill and now strong wind blows.
If you are now around Tokyo, you'd better go there tomorrow in the morning.Cherry blossoms are waiting for you !
About Chidorigafuchi moat (千鳥ヶ淵)
Address / 1-2 Kojimachi, Chiyoda-ku, Tokyo
Station / Hanzomon station (Tokyo metro)
Open / 24 hours