「 Kushiage & Kushikatsu 」一覧
Kushiage chain store has come within my living area We decided to eat kushiage after work the other day.Maybe we missed Osaka! Kushikatsu Tanaka Motoyawata branch This is chain stores of...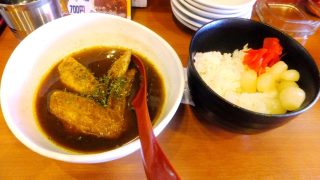 Kushiage shop's lunchtime. I want to find any another good restaurants for my lunch and I tried a lunch meal at the shop the other day. Tenkushi Nishioka The neighborhood is melon breads s...
When you visit Osaka, at first you should eat kushikatsu ! I traveled in Osaka end of the last month. We stayed there two nights and we did nothing but eating :P At first, we got to Kansai airport f...