「 Eatery (Teishoku) 」一覧
I went to Tsukiji Market with some minds what I would have eaten at breakfast. The restaurants located outside Tsukiji Market is cold, so I went in Tsukiji Market. But I couldn't decide my breakfa...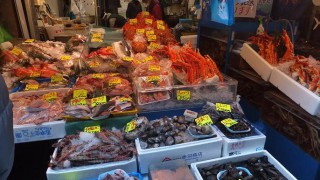 New year is drawing near, so I thought how is Tsukiji, and I went to see, But Tsukiji Market opened as usual unexpectedly. I expected more and more decorations just as New Year. I wonder if it is d...