「 Bangladeshi curry 」一覧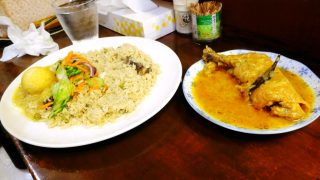 I had strong impact when I visited Asia Curry House in Kinshocho area for the first time. The inside is dimgloomy. Merchandises from Bangladesh are piled up on the shelves without gap.There're only 5...
About one year have passed since the Bangladesh foods restaurant named "Asia Curry House" has opened in Kinshicho area. That was surprising news because there was no Bangladeshi restaurant around m...