New coffee shop along railroad.
New shop named CAFE BLAIR is open located along railroad in front of JR Motoyawata station before I know.
They are coffee shop (TO GO only).It's very close to my home and I dropped in at this shop on my way to home and got one.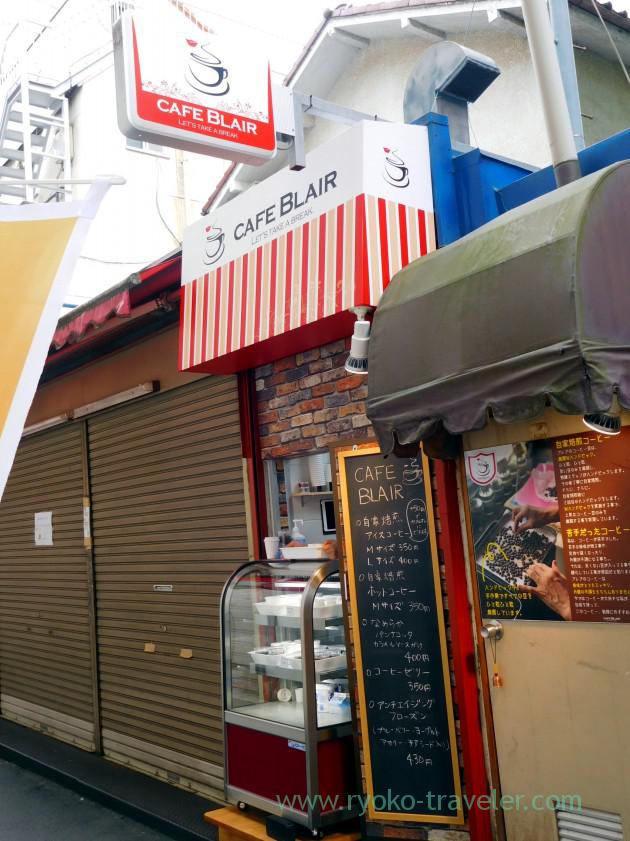 It is cozy and small. But they are sandwiched with long-established shops, so they are eye-catching !
I heard they started their business from July 18th.
It stands along the railroad close to JR Motoyawata station.
It is next to taiyaki shop named "Hamidashi Taiyaki (はみだしたいやき)". Coffee and taiyaki. Sounds good 😉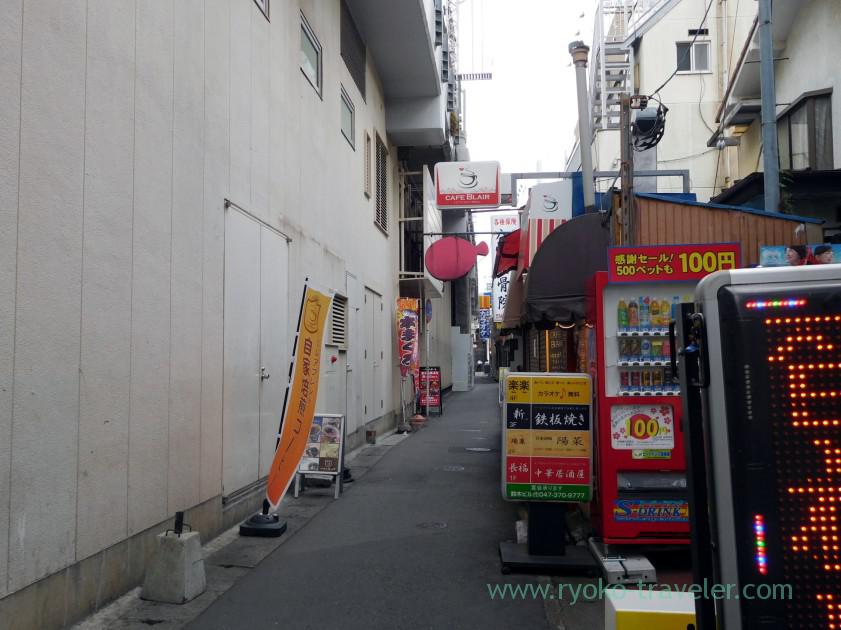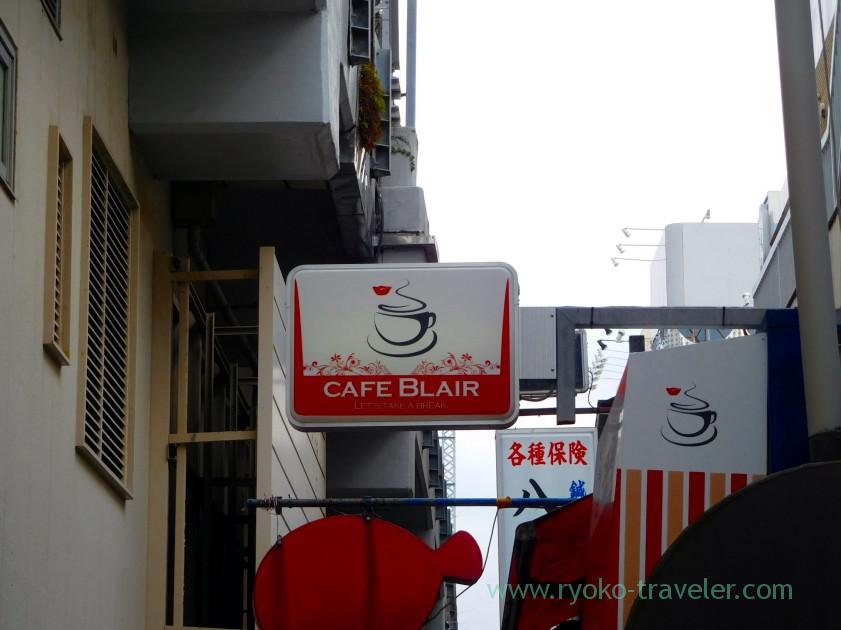 Menu is at the door.
Iced Home-roasted coffee (自家焙煎アイスコーヒー, M-size 350 yen, L-size 400 yen)
Hot Home-roasted coffee (自家焙煎ホットコーヒー, M-size only 350 yen)
Cafe au lait +50 yen
I want to try Anti-aging fozen drink (アンチエイジングフローズン, 430 yen) ! It seems smoothie.
Foods are Panna cotta (パンナコッタ, 400 yen) and coffee jelly (コーヒーゼリー, 350 yen). That's all.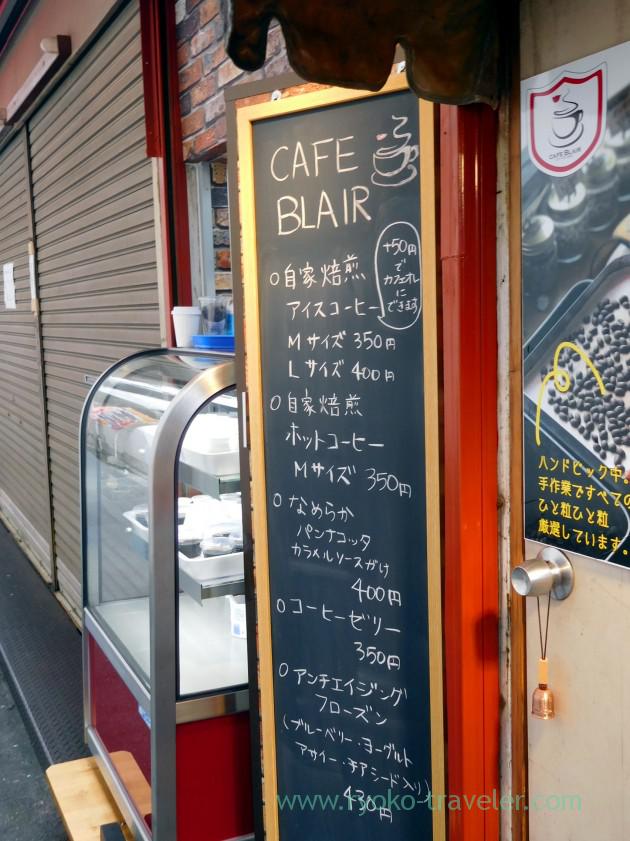 Cold Panna cotta and coffee jelly in the refrigerator.
Coffee jelly looks yummy !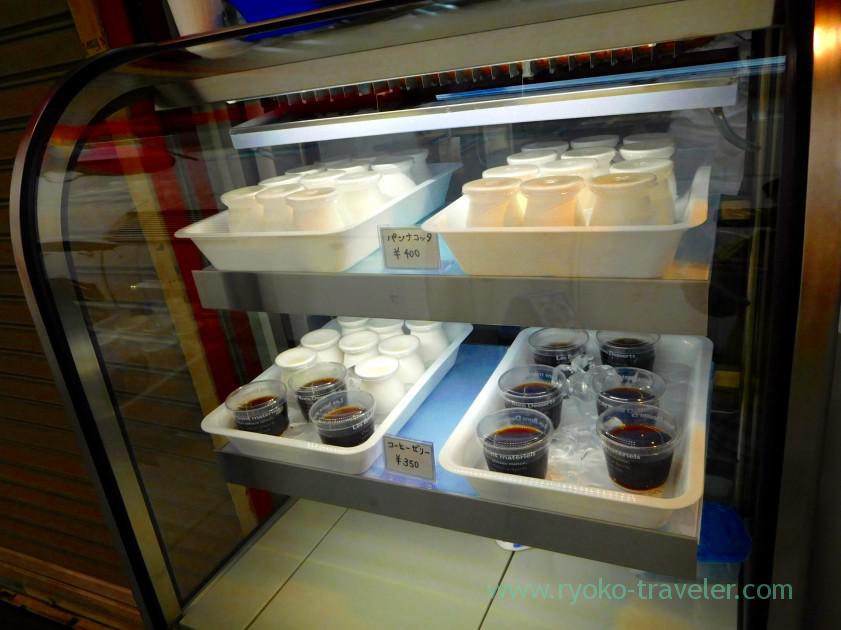 I bought M size of iced coffee. The lady asked me whether I need syrup or not. I said yes and the lady thankfully put syrup into my coffee.
I could walk and drink smoothly.
There was no unpleasant taste. It was tasty.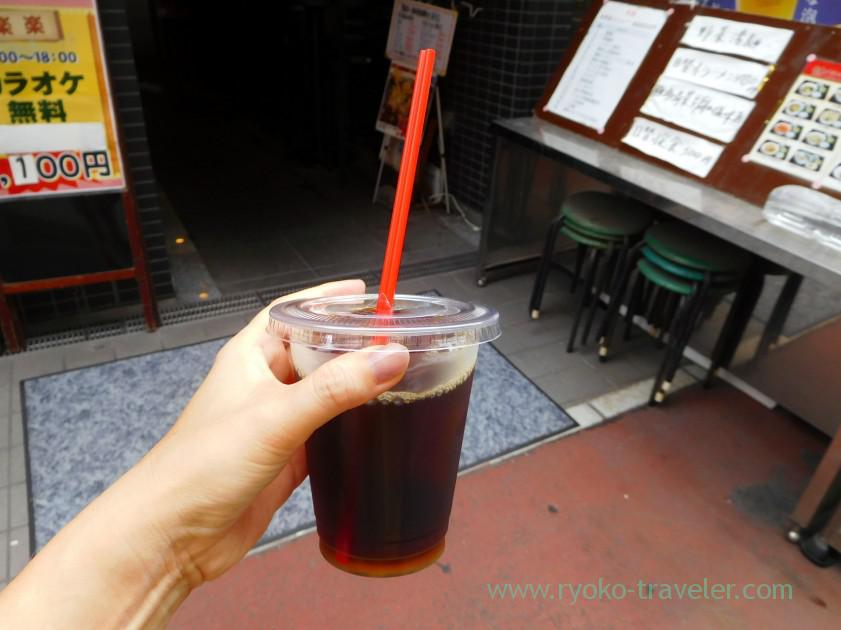 Heart-shaped straw is cute 😉
About CAFE BLAIR
Address / 4-3-14 Minami-Yawata, Ichikawa-shi, Chiba
Station / Motoyawata station (JR)
Open / 9:00 a.m. – 9:00 p.m.
Closed / no scheduled
Website / http://cafeblair.jp/