I visited Boqueria market some times while staying in Barcelona.
Its location is excellent. And we don't have to pay any admissioon fee :p
Their formal name is Sant Josep Market (Spanish : Mercat de Sant Josep).
I heard there are some some pickpockets. So, I walked so carefully.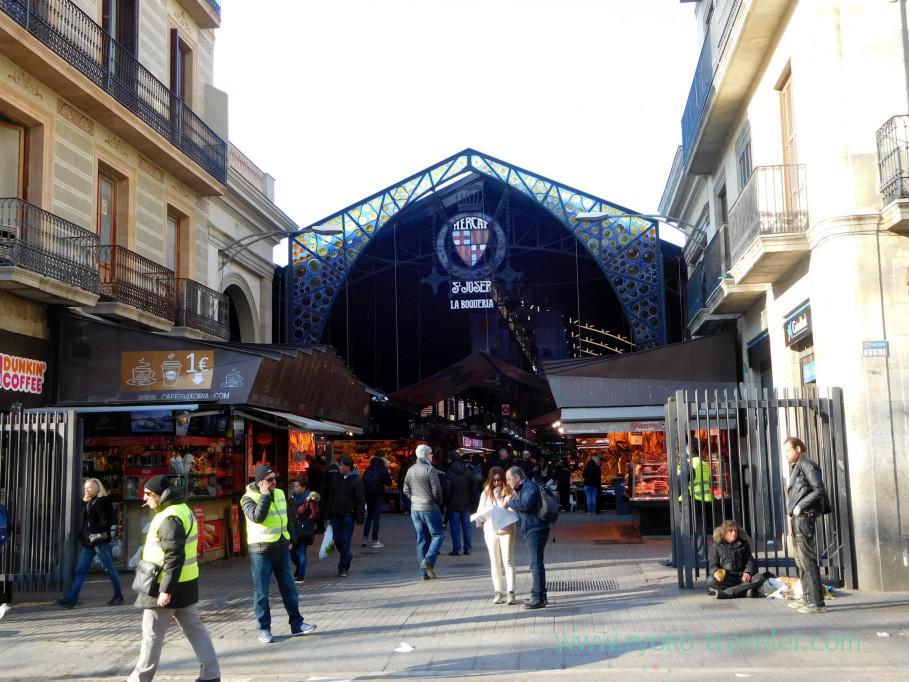 Where?
It's located along Rambla street (La Rambla).
It's also close to Palau Güell. So, I dropped in at the market on my way from Palau Güell.
Market around 3 p.m.
When I visited there around 3 p.m., many shops were already closed.
But still I walk around the market curiously.
What the most attracted me was it ! Uncured ham market ! Curtain of whole Iberico legs !
As I examined in advance, prices are higher.
Only a few bar was open, but those were busy.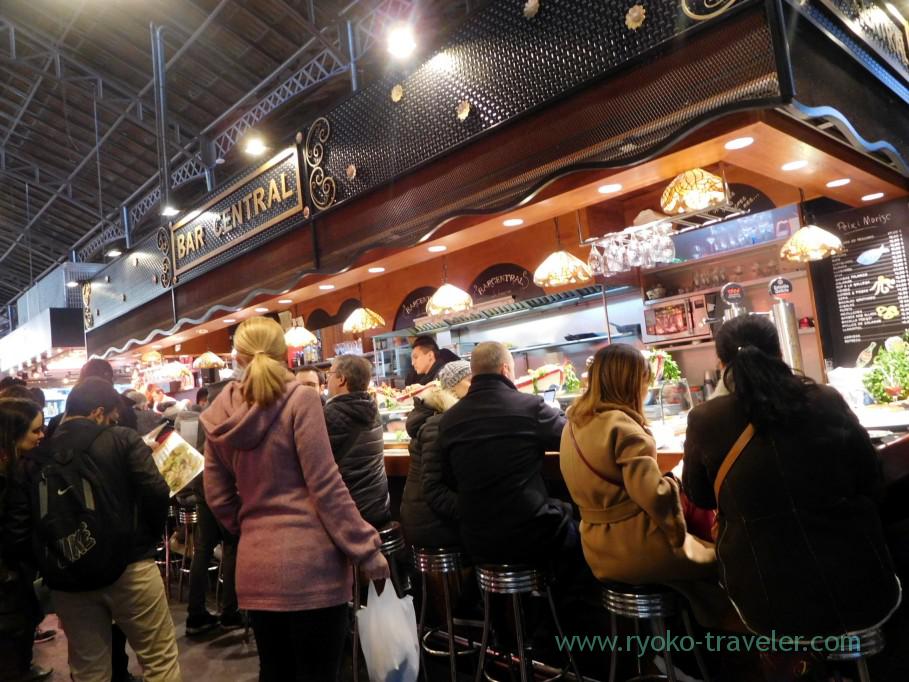 Many fruits shops were open. Each shops sold cut fruits, fresh fruits and fruits juice.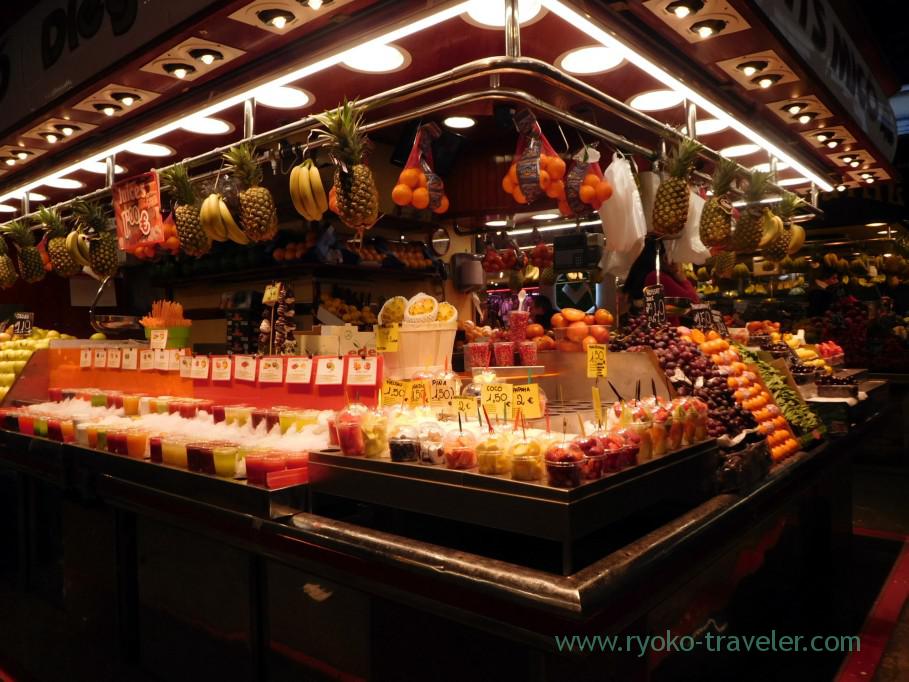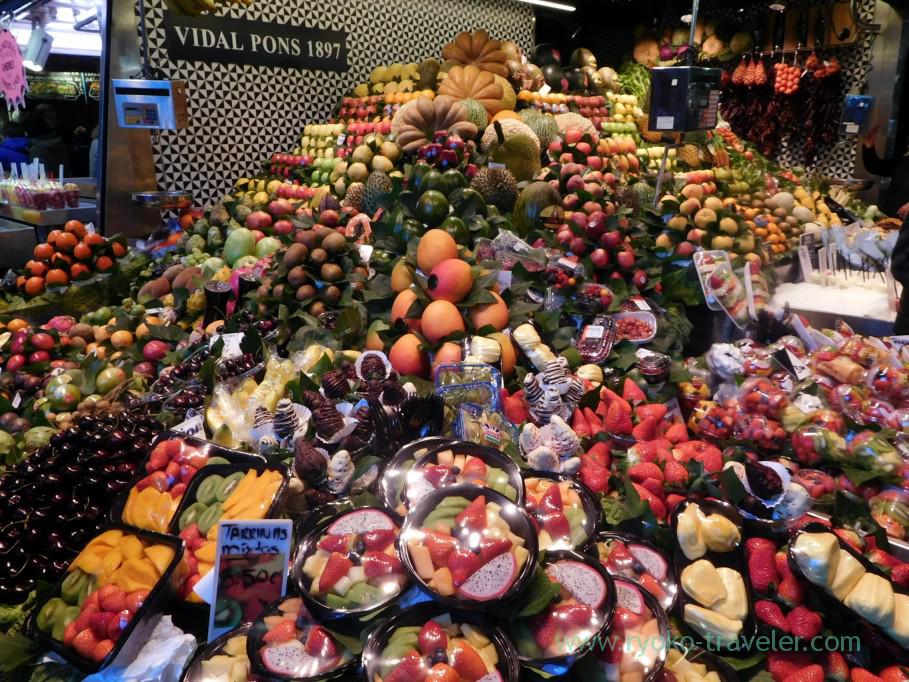 Both fruits juice and cut fruits was made and cut in advance, but everything was iced.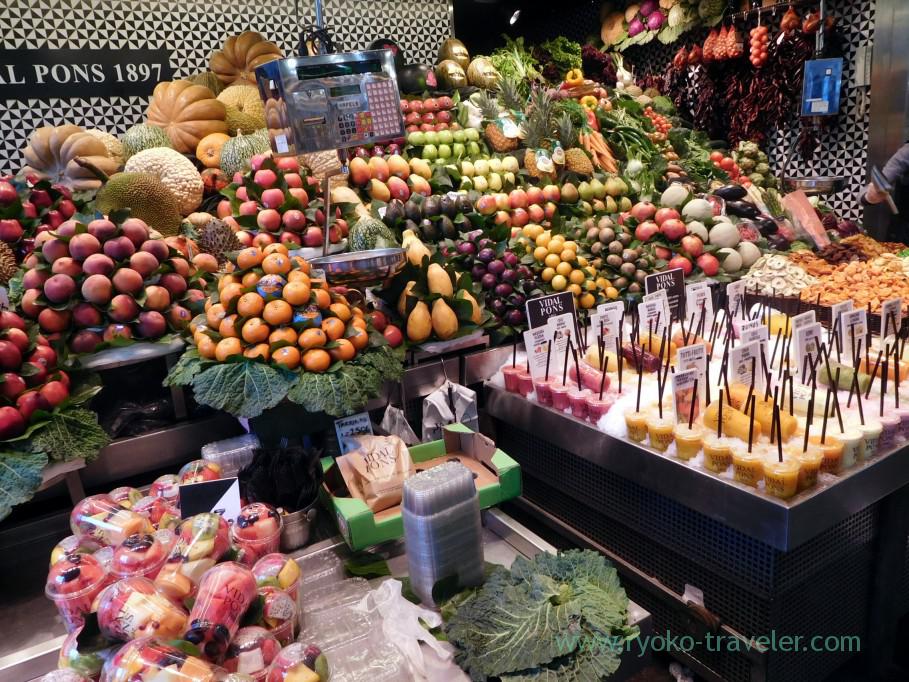 Cut fruits was about 1.5 euro. I bought it every day and ate because of unbalanced diet while trip.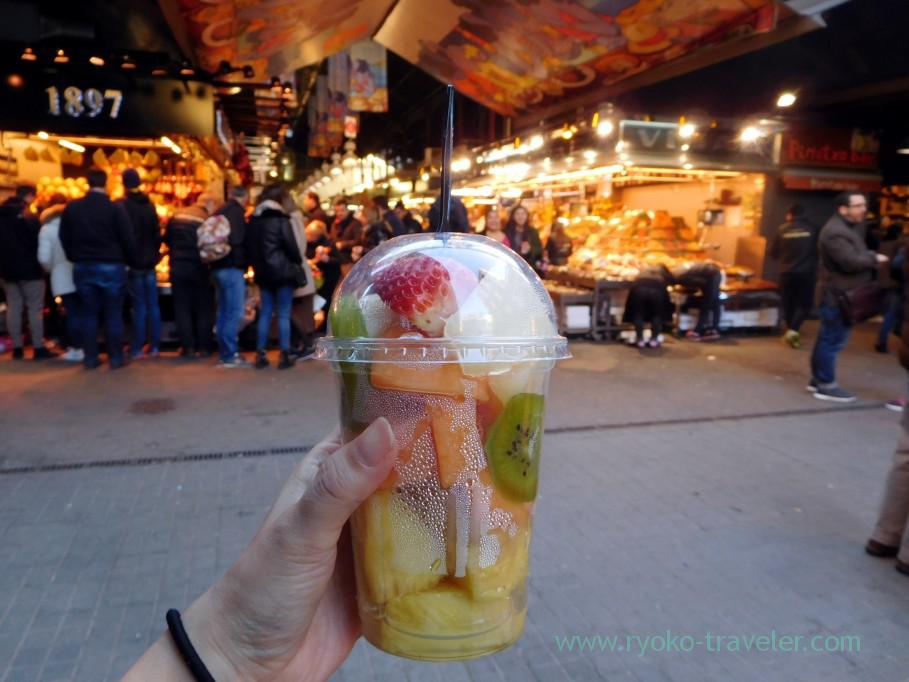 Nuts and dried fruits.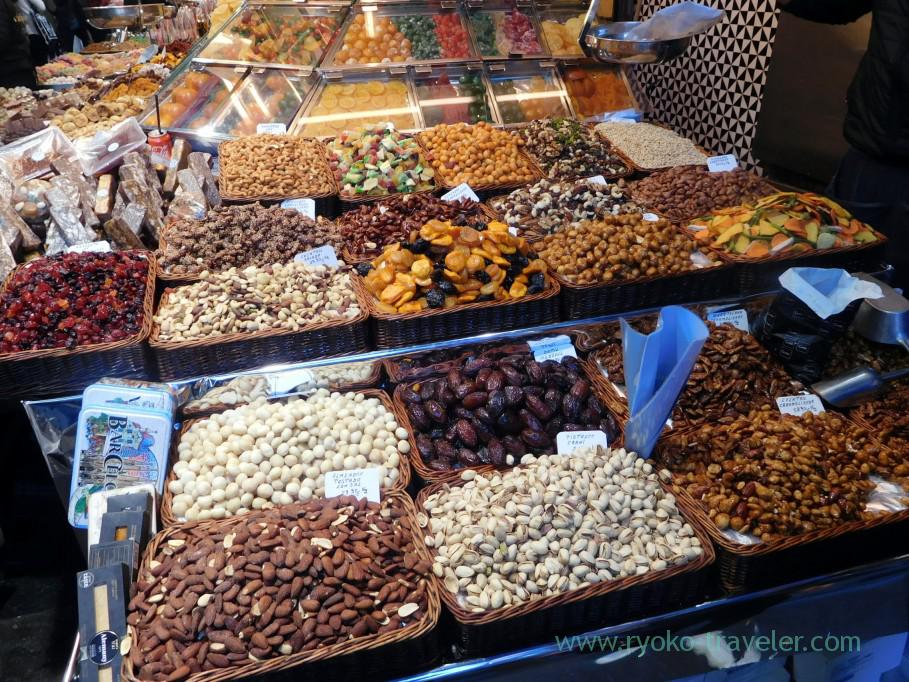 Chocolate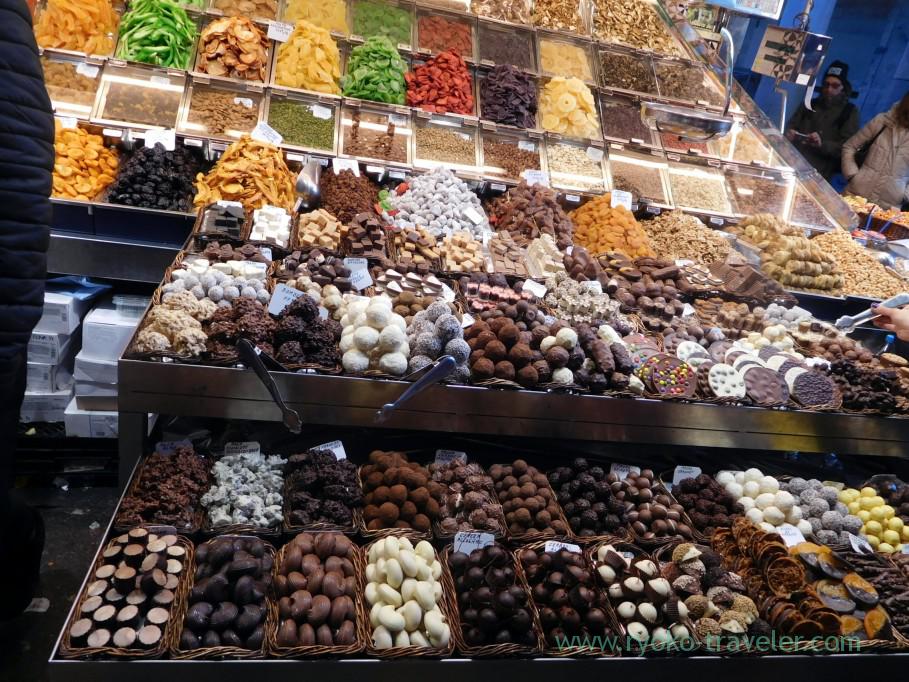 Cheese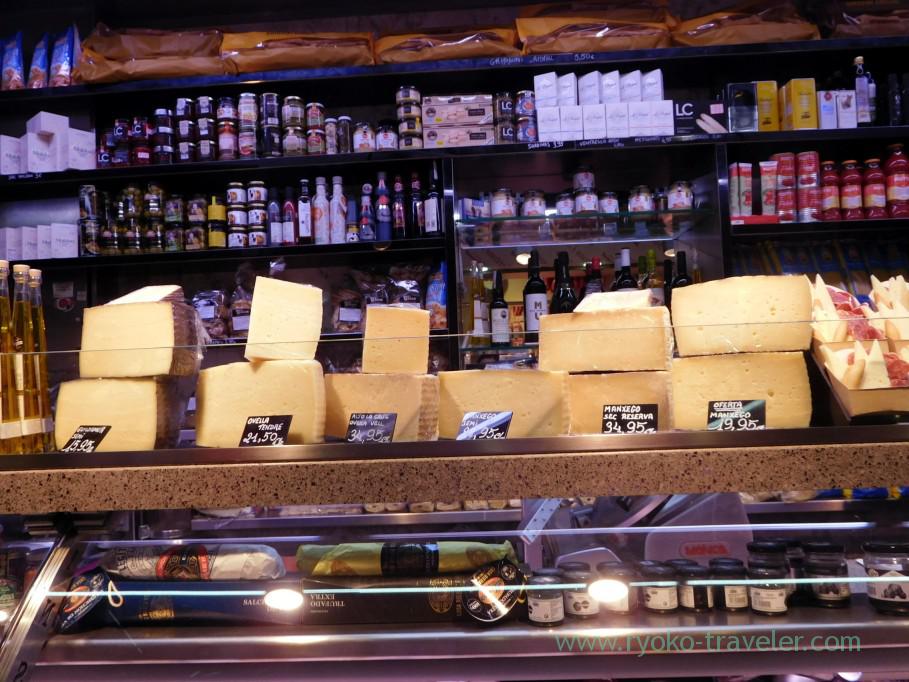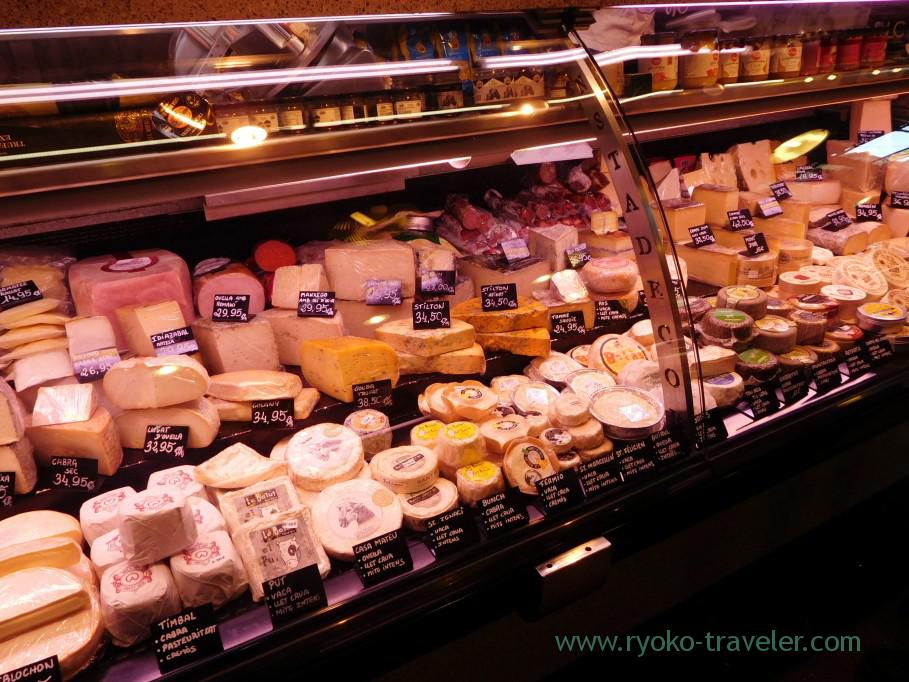 Olive oil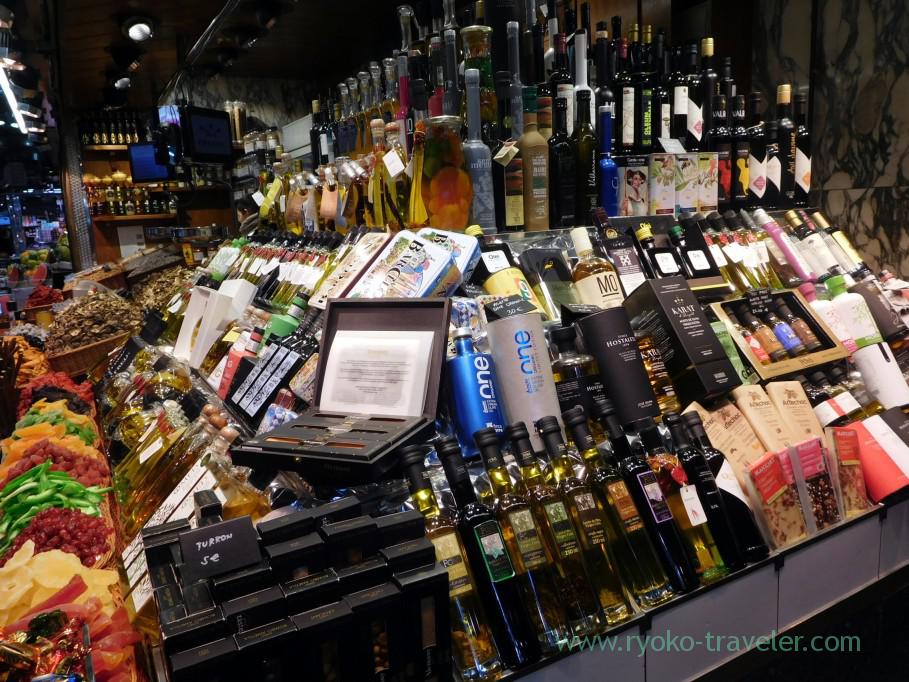 But almost all fresh seafood markets and vegetable markets were already closed.
If you want to see busy seafood and vegetable market, we should be there in the morning !
Market in the morning
There were many people in the morning. Many shops were open !
I heard this market wasn't used by many local people. But actually it wasn't.
Many local people got fresh seafood 🙂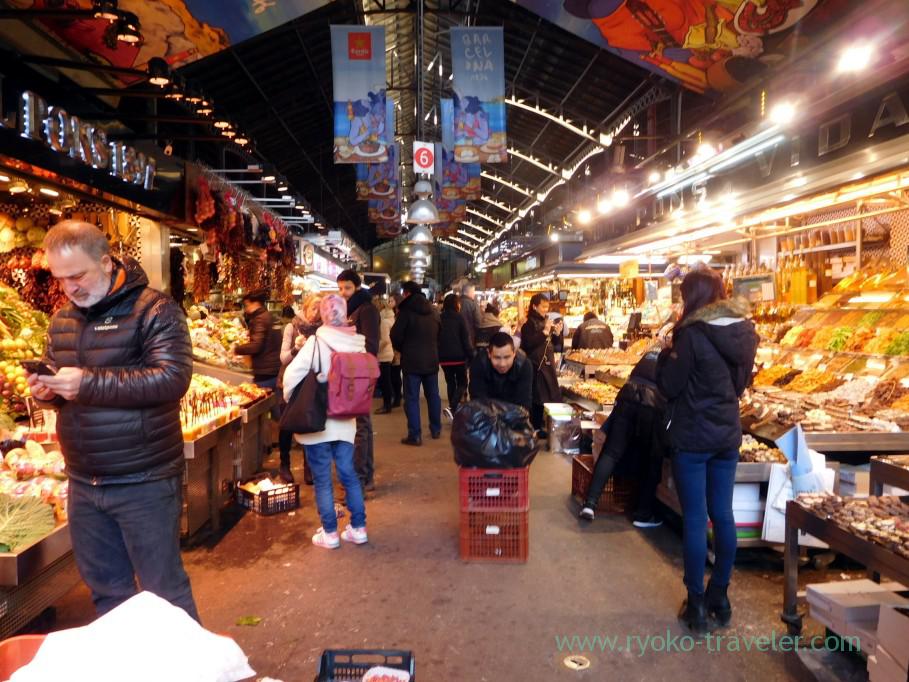 Much seafood. This is the port city ! This is the fish market !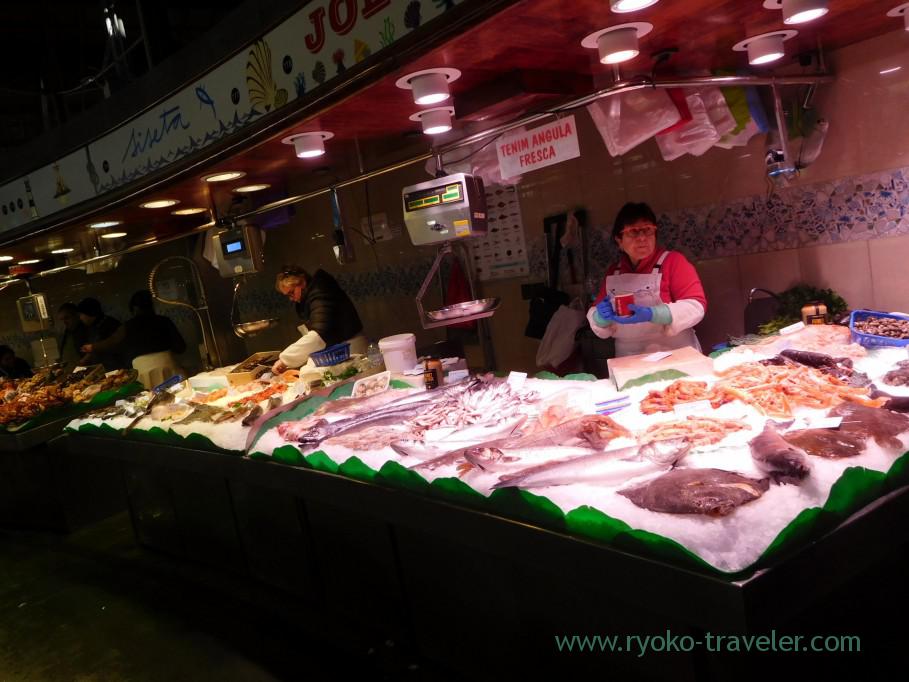 Much razor clams. I felt like eating it !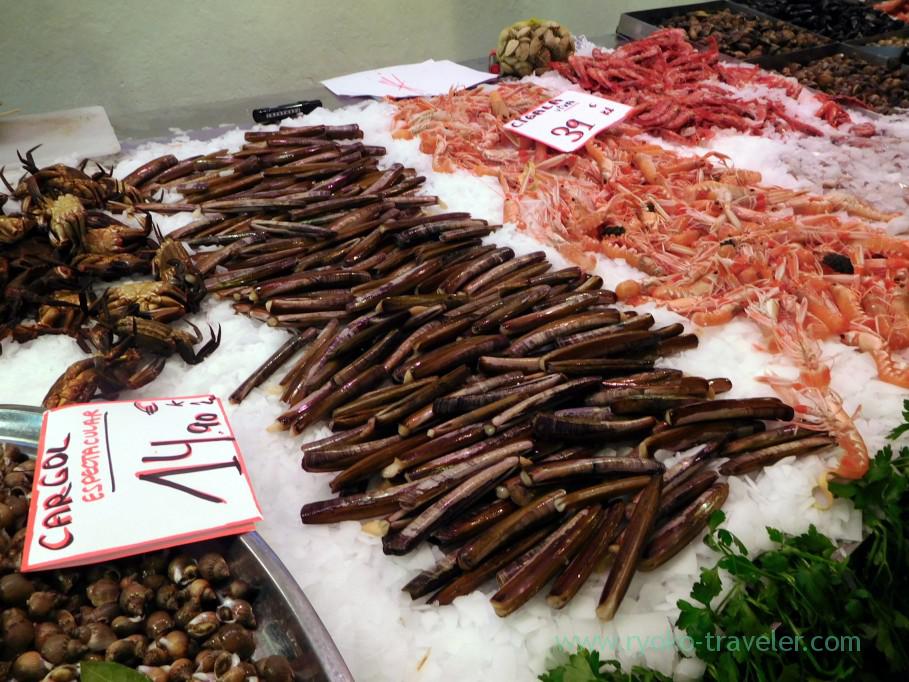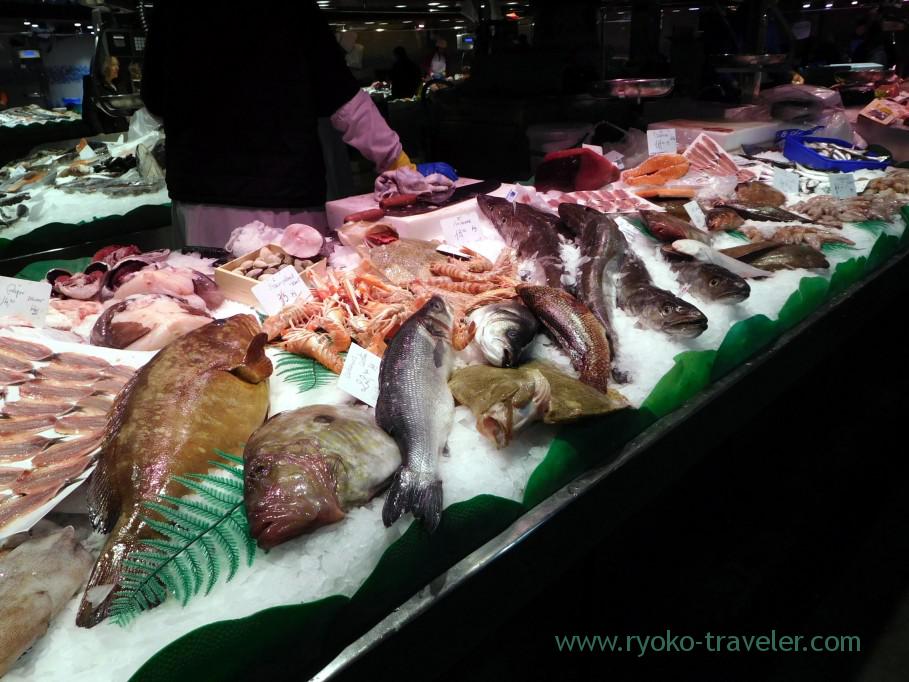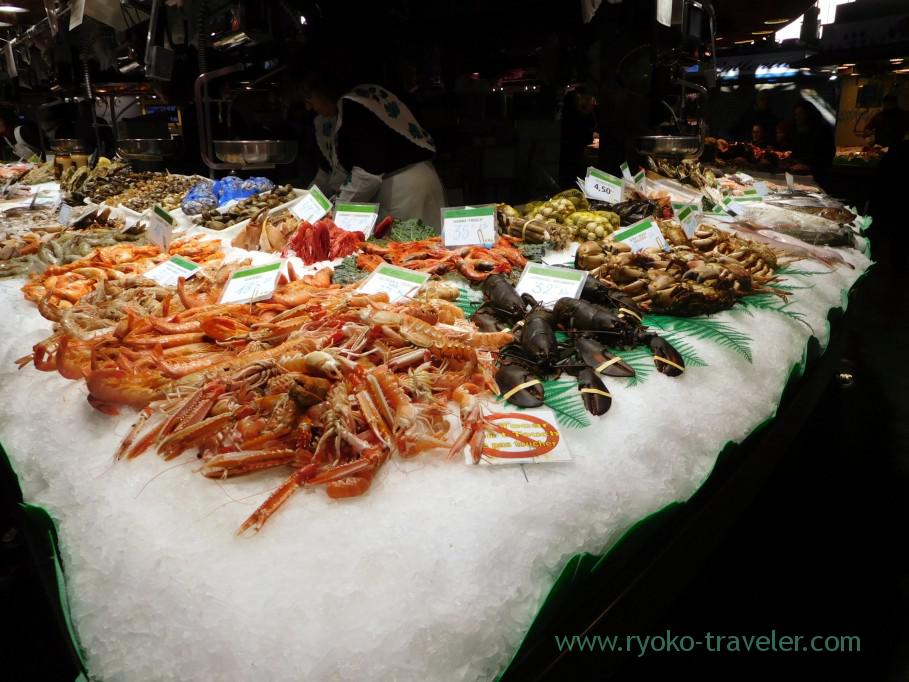 Bakery and deli.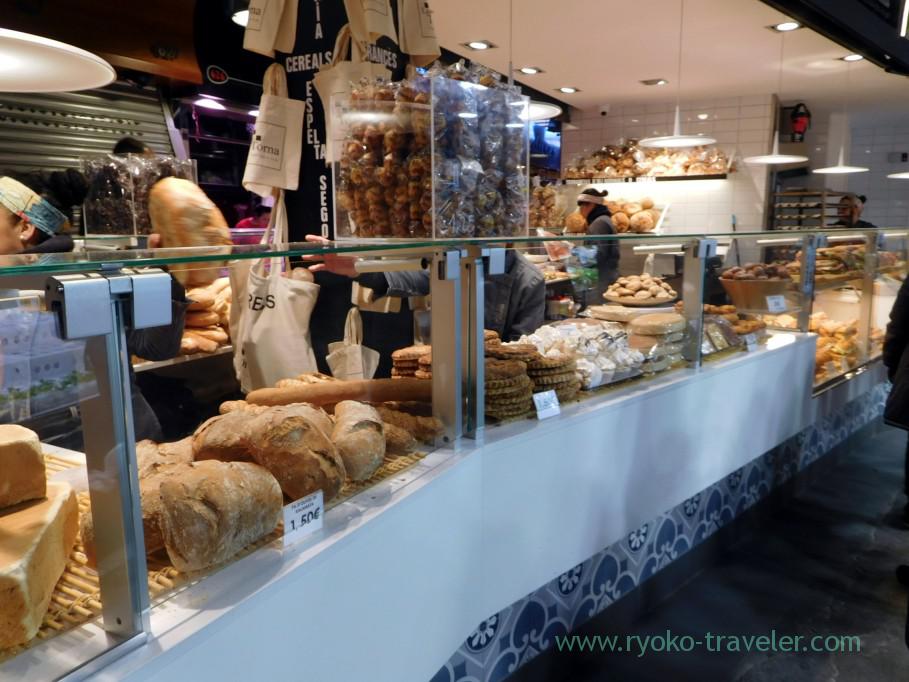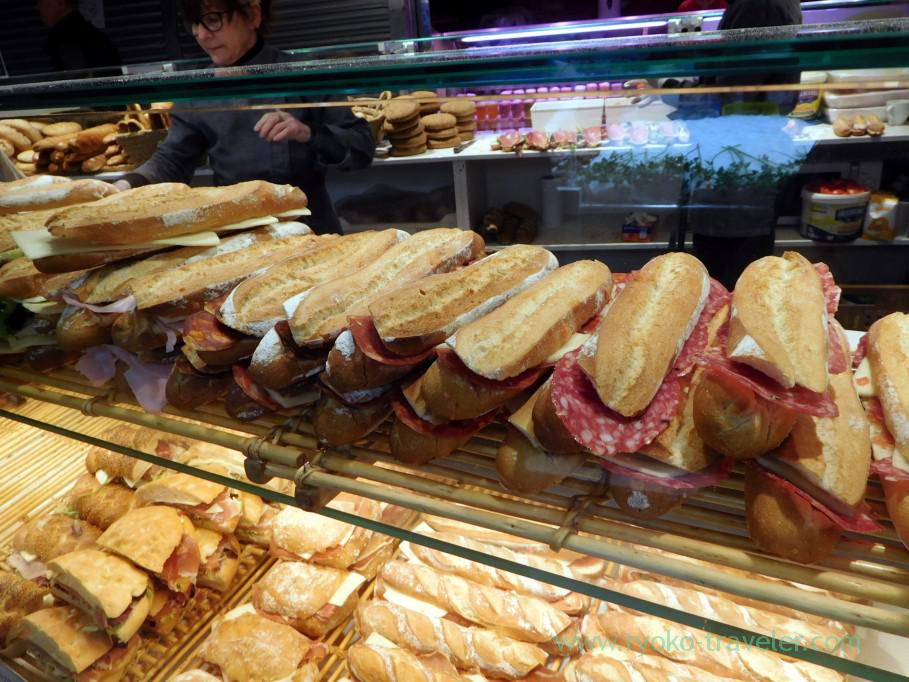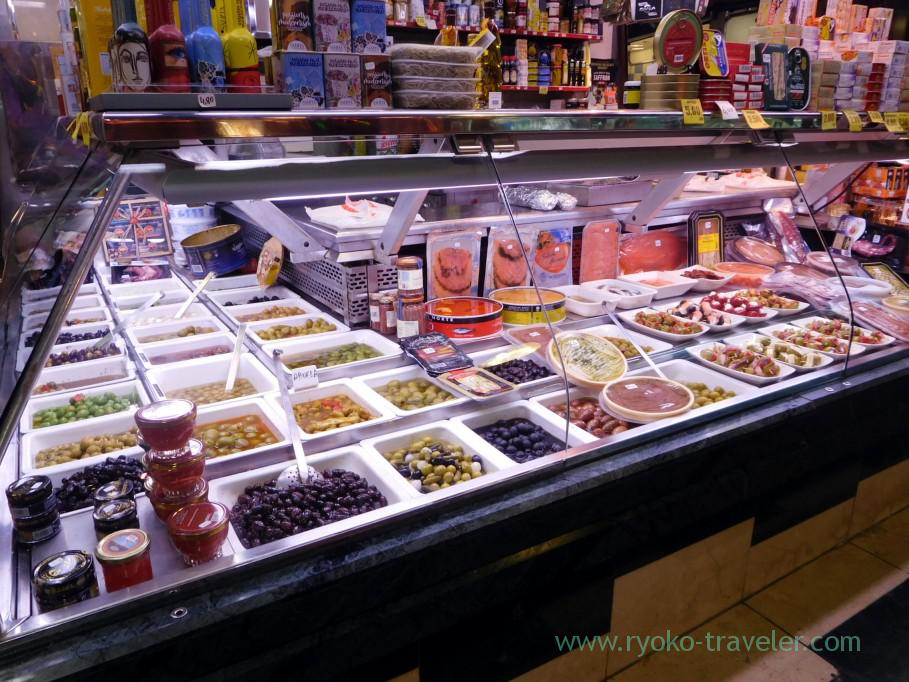 seasonings market
Meat.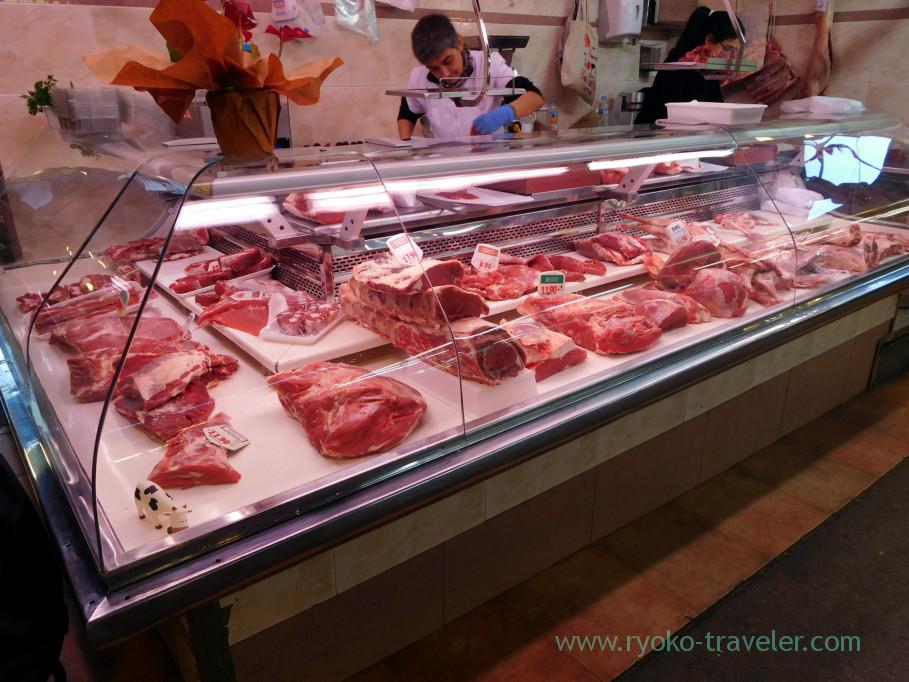 Morning market was held besides the market. Variety of vegetables were sold.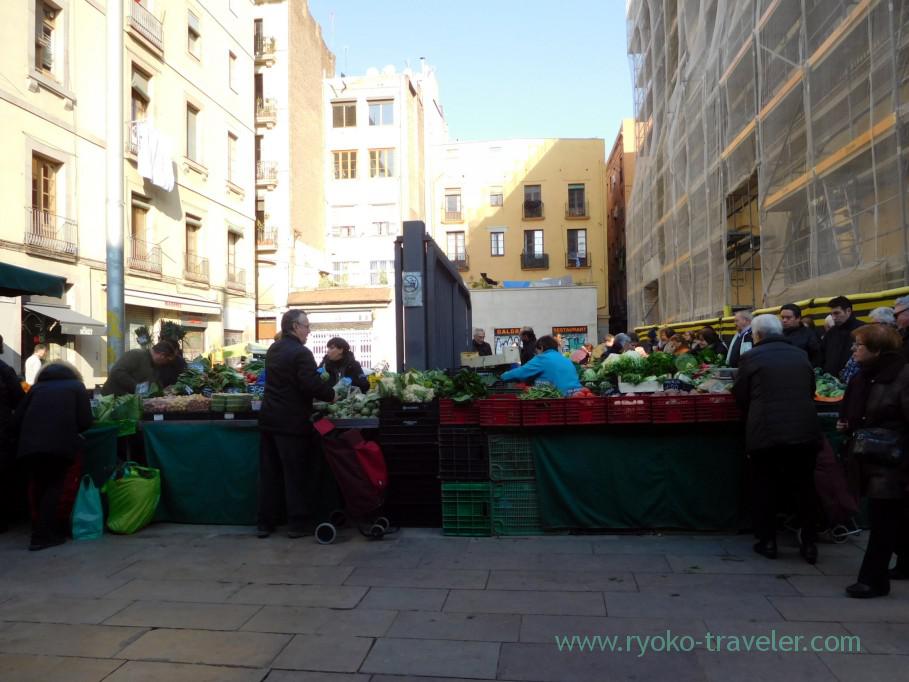 If you want to see busy local market and eat at popular bars, you'd be better there from 8 – 10:30 a.m.
After that, many shops are closed and contrary to that, tourists are gathering.
There is rest room at the back of the market (0.5 euro / money changing machine is in front of the rest room)