One day my lunch.
The restaurant is a bistro that stands in a residential area near Tsudanuma station. Probably the 2nd floor is their private room.
As its restaurant name, the restaurant is famous for good pot-au-feu.
Of course I ordered a "Pot-au-feu with pho, summer version set(フォー入り夏バージョンポトフ, 1200 yen)".
This set have a salad, soup, pot-au-feu, dessert and drink
At first salad came.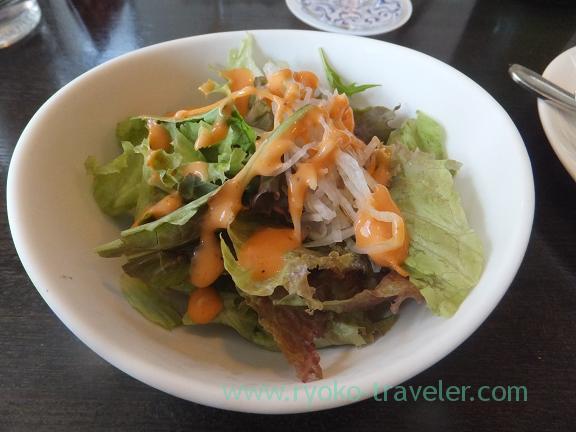 And, cold pumpkin soup. As you see, it was so creamy and smooth 🙂  Sweetness of pumpkin was good.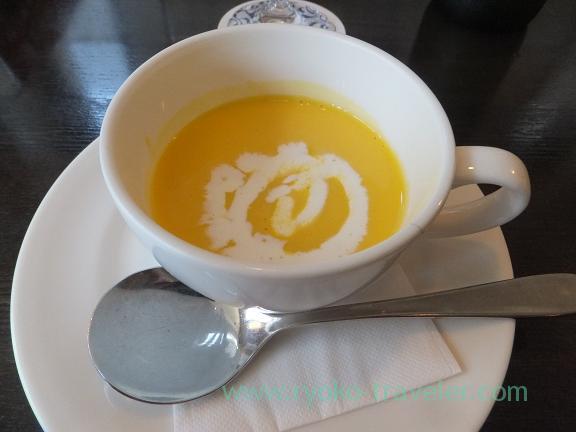 Bread. But it was not good. So, I dipped it in pot-au-feu later. It was crusty for me.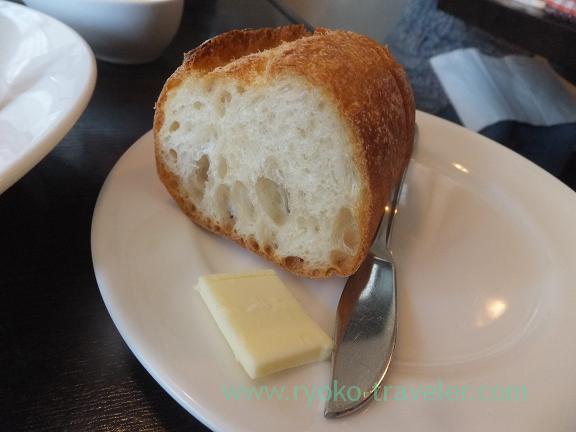 Pot-au-feu with pho, summer version.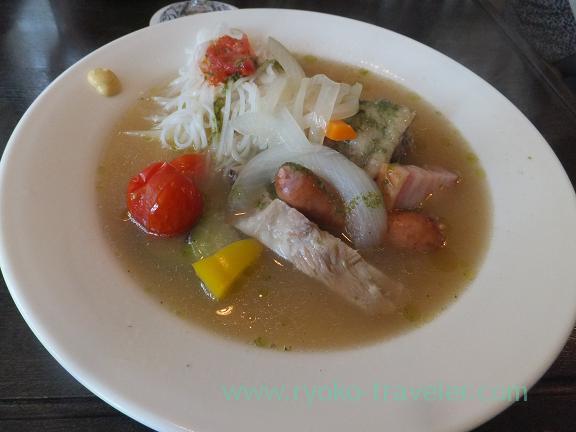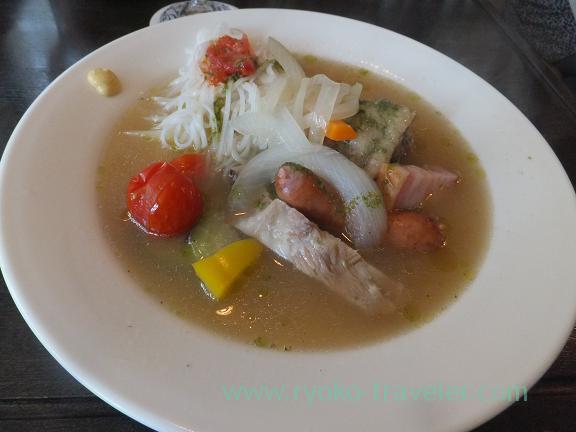 The soup was warm. Though it was hot day, but I enjoyed eating it. The soup had plenty taste of vegetables.
My friend ordered a spaghetti with swimming crab and scallop and tomato sauce(ワタリガニと帆立のトマトソーススパゲティ,1200 yen).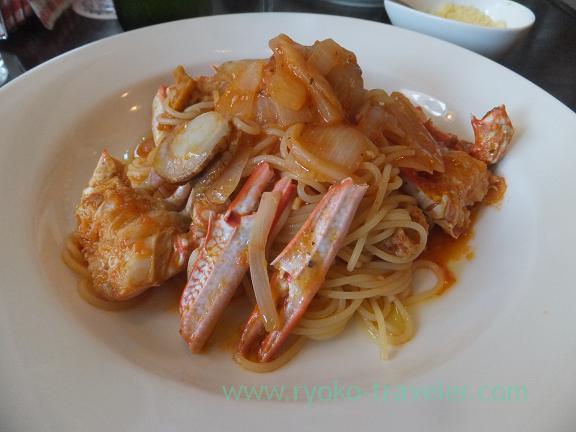 WIth grated cheese.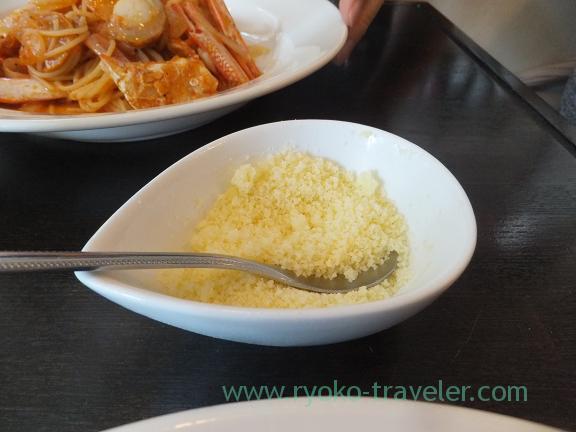 My friend paid extra charge(+300 yen) and ate gorgeous sweets ! The cake is banana and fig chiffon cake. I also tasted it, and it was tasty 🙂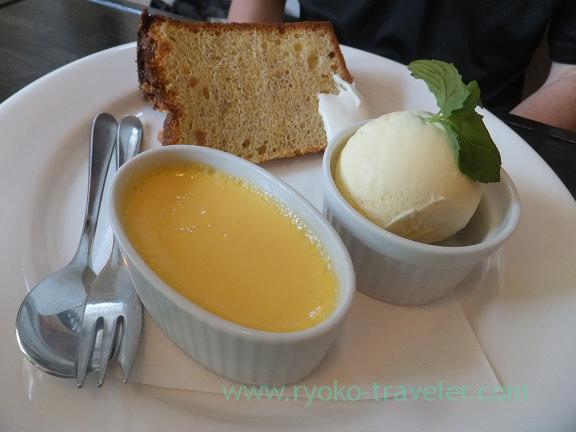 But only the pudding was enough for me !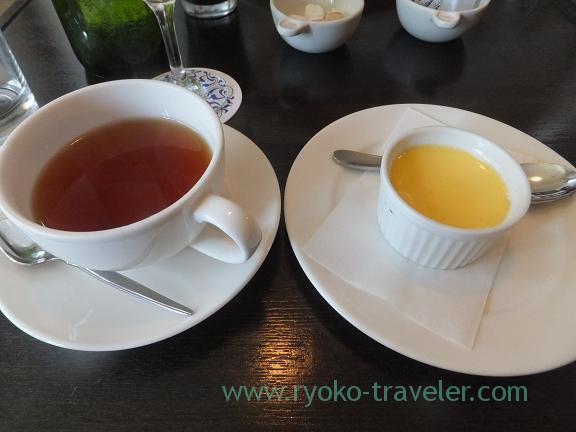 Bistro Pot-au-feu (ビストロ・ポトフ)
2-8-6 Tsudanuma, Narashino-shi, Chiba
Open – Sundays from 11:30 to 14:00, from 17:30 to 21:00
Holiday – Sundays, First and third Monday