After got out from Rupurin,we went toward a hamburger shop.But, we found the hamburger shop was already closed on the way on the internet.
So we changed the way, and we went to Kashigashira.
But also Kashigashira was closed.
We were at a loss, but thankfully, Perci welcomed us 🙂
Grape juice (ぶどうジュース). I want to know the brand of the grape juice… I forgot to ask this time, too…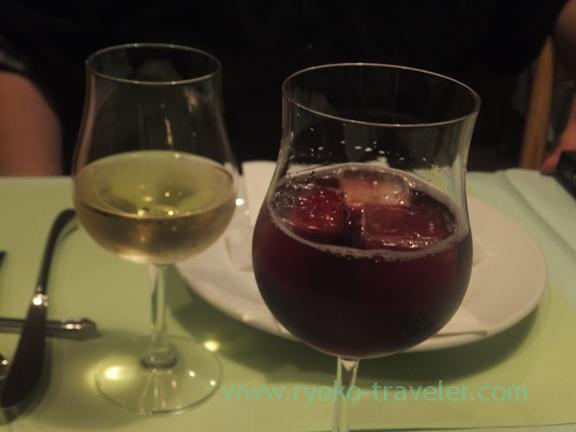 Perci's handmade bread is soft and soft.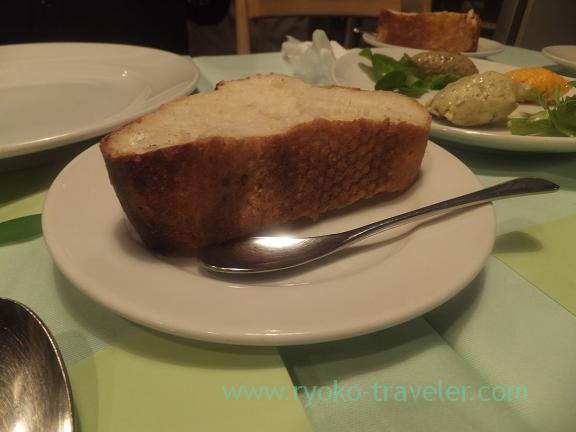 *Paste (ペースト)
Grilled eggplant, Oriental carrot and Japanesque spikenard. Putting on the bread 🙂

*Negiyaki (ねぎ焼き)
Negiyaki is Kansai local foods. But the snow crab sauce had French taste. Those were very compatible.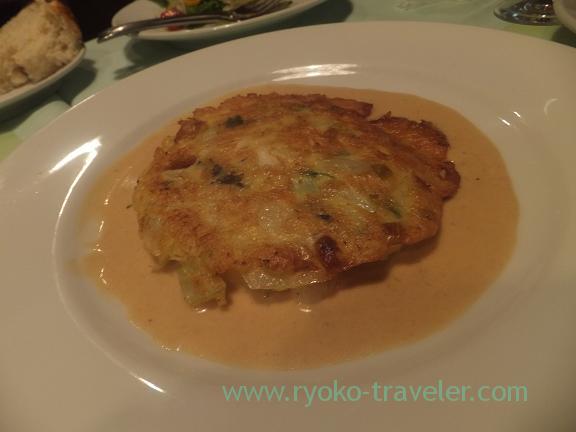 Capellini with seaweed and bamboo shoot.
*Capellini with seaweed (生海苔のカッペリーニ)
Salted seaweed went with narrow pasta well. And the smell of seaweed was awesome.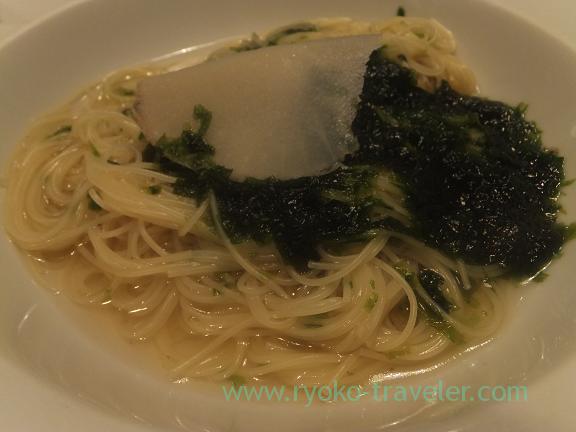 *Dessert (デザート). Pudding and ice cream.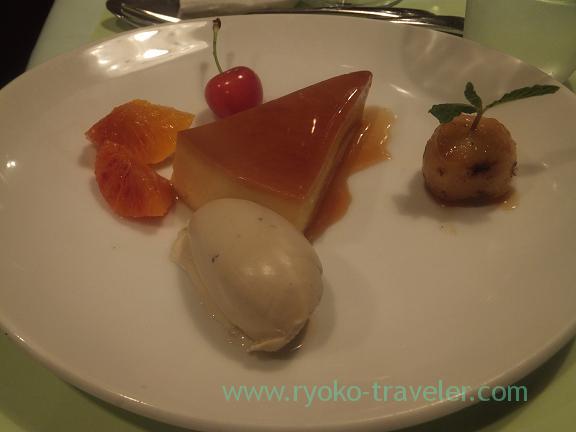 Very thanks !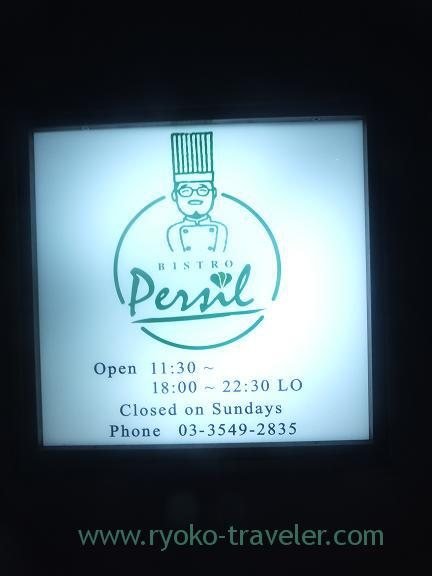 Still,,, we ate too much that day……
Perci (ぺるしぃ)
Dairoku Maruka Building. 1st floor, 3-11-8 Ginza, Chuo-ku, Tokyo
Open – from 11:30 to 13:30, from 18:00 to 23:00
Saturdays and national holidays – from 18:00 to 23:00
Holiday – Sundays, 3rd Monday of every months