There's a douhua shop named Beans Village (豆花荘) close to Ningxia night market (寧夏夜市). I always eat at the shop when I visit the night market and visit nearby. Douhua cost from 40 TWD, so I visit there as if I buy drinks at the drink vending machine 🙂
They have started their business in 1965, but they were renovated in March 2016, so it's still new.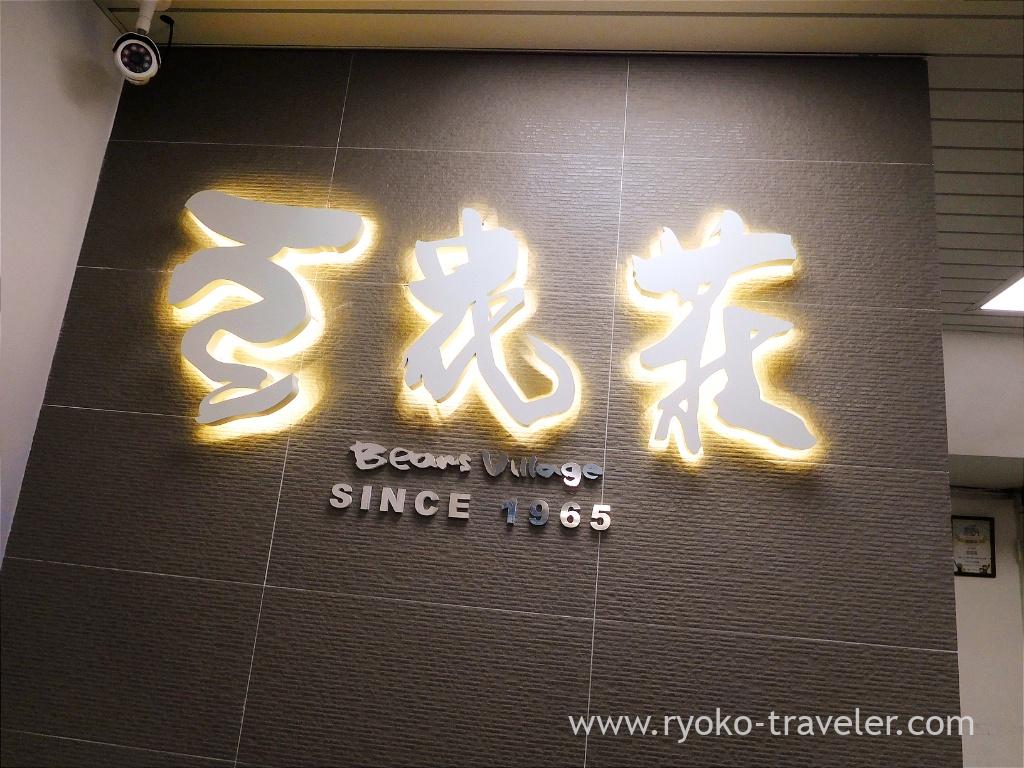 They are really crowded while the night market's business hour. There're tables and chairs on the 1F and 2F. There're two lines for getting douhua. Right line is for "to go" and left line (inside the shop) is for "for here".
If you want to eat inside the shop, you order and pay at the cashier and get your sweets on the tray. And then you have a seat anywhere you like.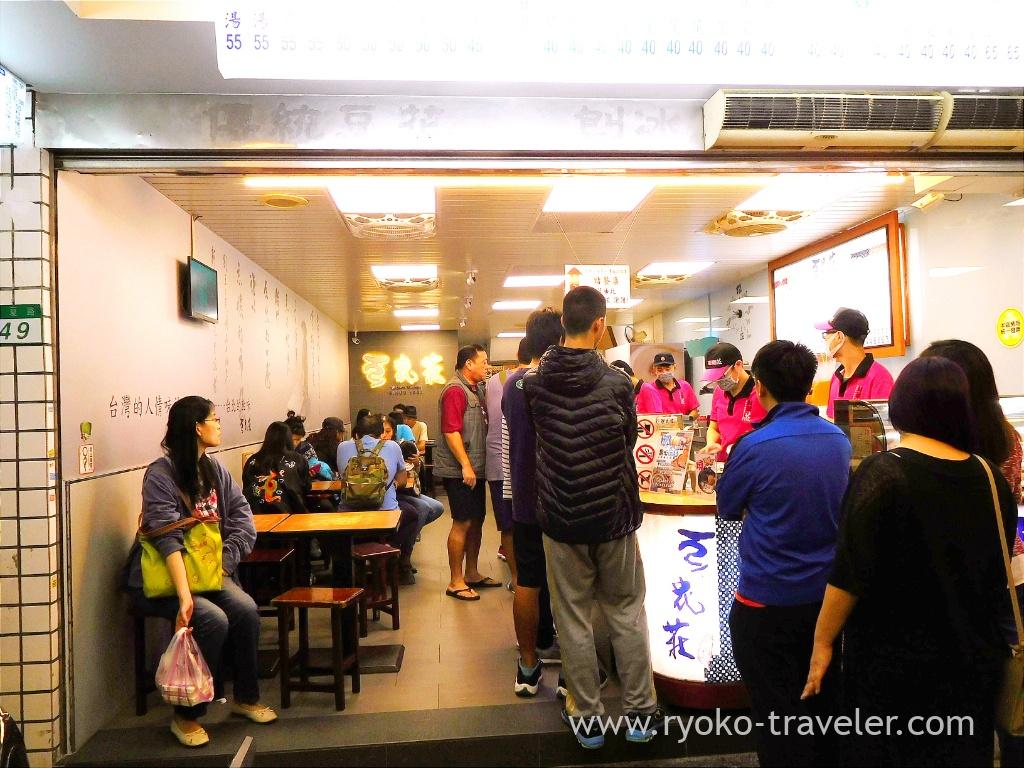 This is on 2F. There are more seats than 1F.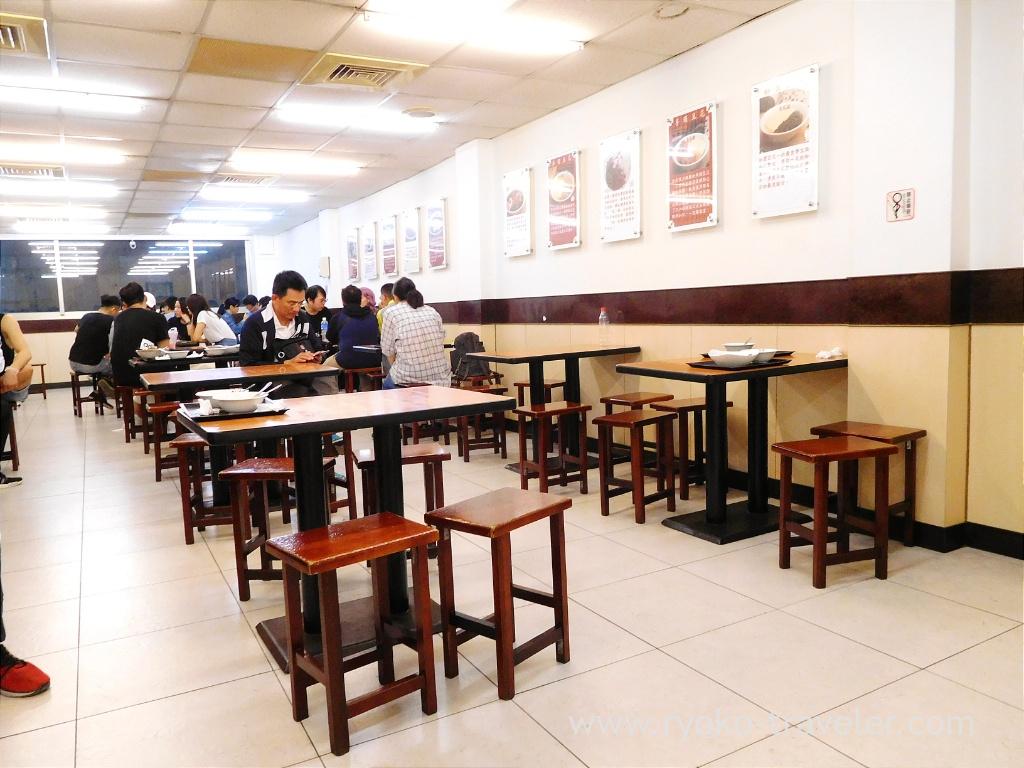 This is the menu. From right, shaved ice, douhua (tofu pudding), and warm soup (winter limited). Douhua can be chosen from warm (winter-limited) and cold. Taro (芋頭), Black sesame pastes in rice-flour dumplings (黒心白玉) is 15 TWD, and another is 10 TWD each. They have menu having English and Japanese words with photo. Not only douhua but also toppings are made by them inside the shop.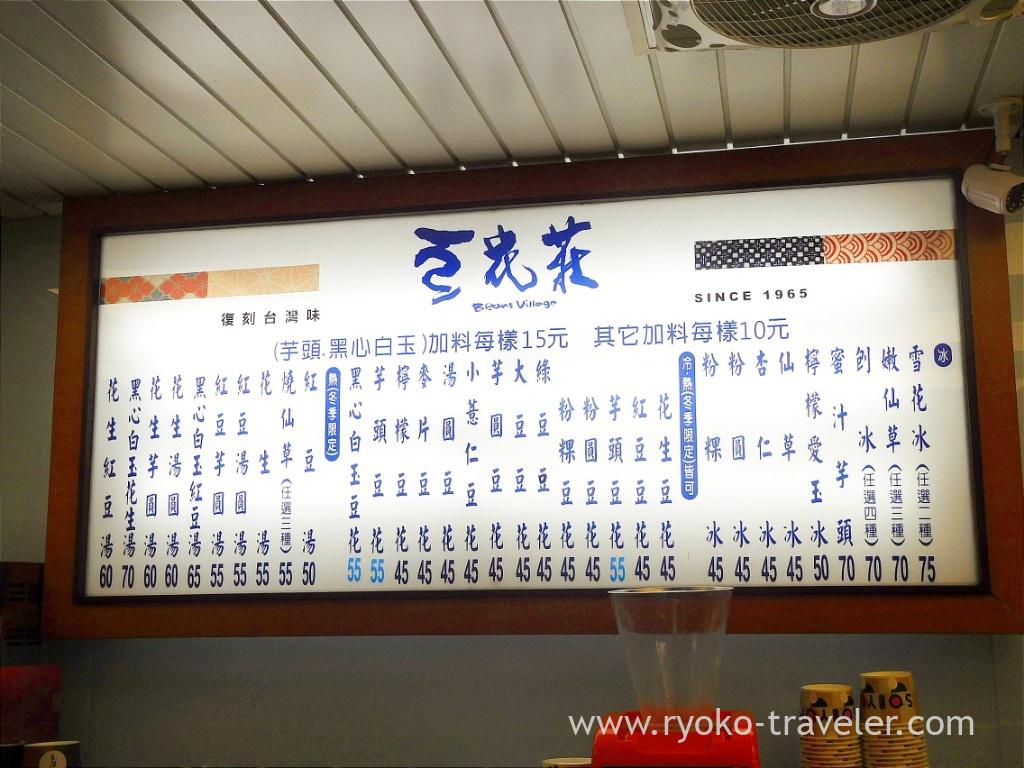 This is the No.1 douhua in this shop. Douhua with peanuts. It's cold one. The douhua was covered with shaved ice like sorbet and peanuts syrup. Cold douhua have ice. The staff said to me "Ice ?". So, I said "yes, please". Price is not change. This peanuts syrup was very sweet, and plenty of syrup was put on the douhua.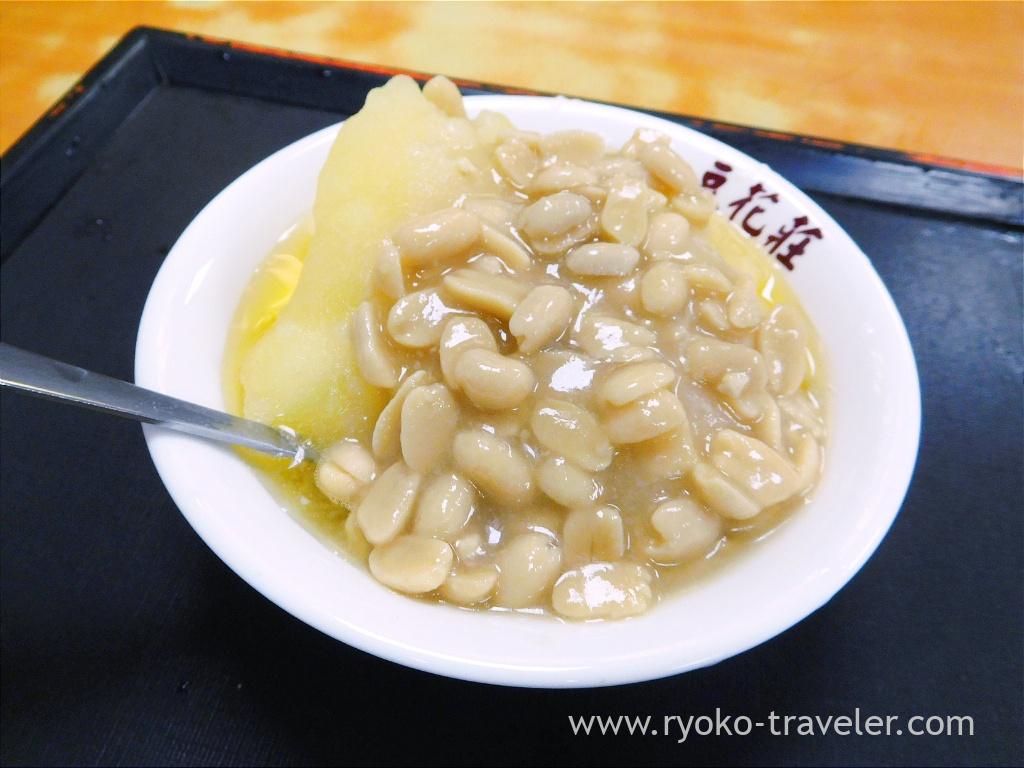 This is douhua with taro ball. Warm one. Taro balls had springy texture ! This amber colored syrup was warm and sweet. It had mild tastes. Warm douhua was good, too.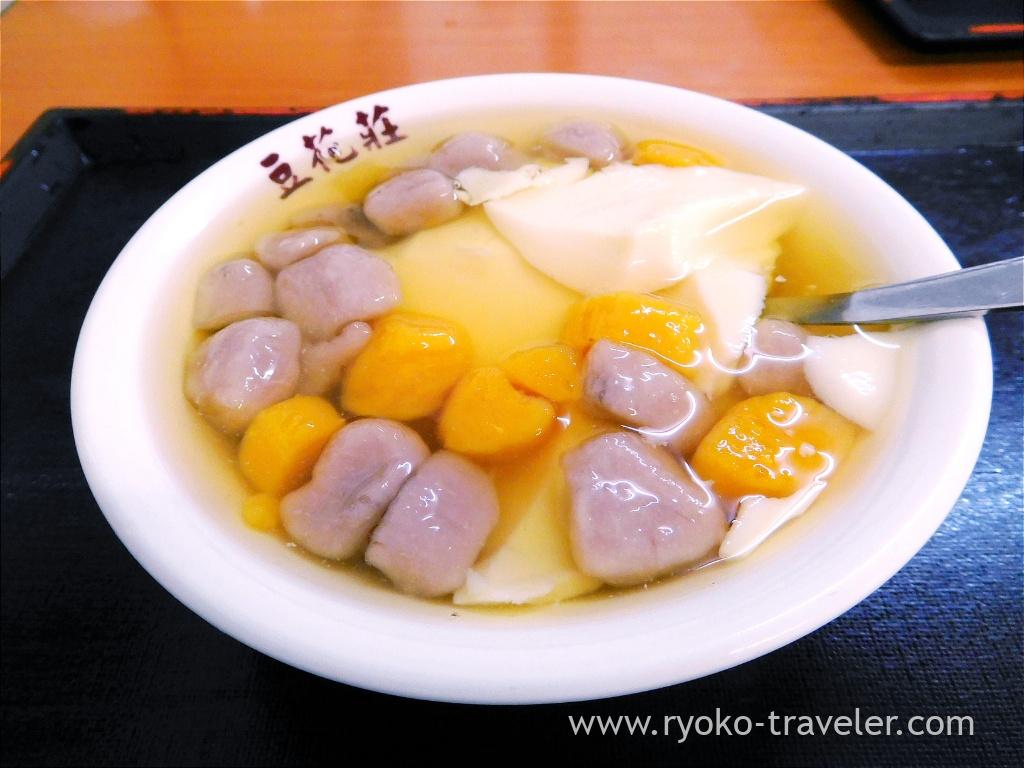 Last, it's not douhua. Almond jelly shaved ice. Because its name have "冰", you might think it's shaved ice, but its almond jelly. There's much almond jelly and shaved ice cover on it.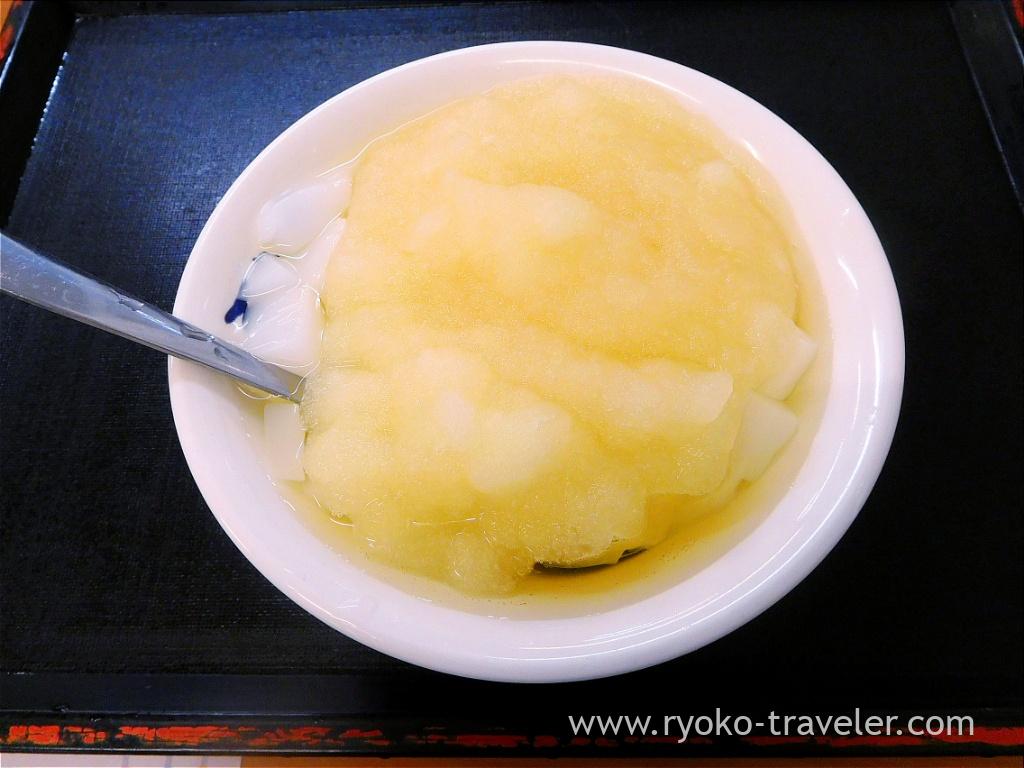 The almond jelly wasn't too sweet. It had refreshing tastes. Like jelly 🙂
After eating, you don't have to return dishware. You need just you leave the shop with your all belongings 🙂
About

Name Beans Village (豆花荘)
Open Morning through midnight
Reservation Unavailable
Credit card Unavailable

Google Map