Thai foods at the intersection of multinational city
Sometimes I have opportunities to visit Thai foods restaurant in Tokyo area, but this is the Thai foods restaurant that I had eaten Thai foods for the first time.
Ayuthaya
According to the research by Funabashi city municipal, Funabashi is multinational city that have 16000 foreigners from 89 countries.
It is the only Thai restaurant near the station, but there are many Thai massage shop just around Funabashi station.
And there are various countries foods restaurant like Italian, Spanish bar,
Chinese, Taiwanese, Hawaiian, Indian, Korean, French and Asian fusion.
About 10 minutes walk from the closest stattion. It is on the third floor of the old and small building that have no elevator. Yoshinoya is on the first floor 🙂
But the restaurant is loved by local people.
At lunchtime, they serve Thai curry, Pat thai, Pho and gapao.
Every lunch set except pho have vegetable soup (ordinary vegetable soup. Not
Thai style). but they change it to Tom Yum Koon soup with etra 330 yen 🙂
Thai government recognize this restaurant officially and 15 years have passed
since they had started their business at this place.
My choice was green curry with chicken and eggplants (鶏肉と茄子の緑カレー, 870 yen).
I like this spicy curry. The ingredients were chickens, eggplants, bamboo shoot and so on.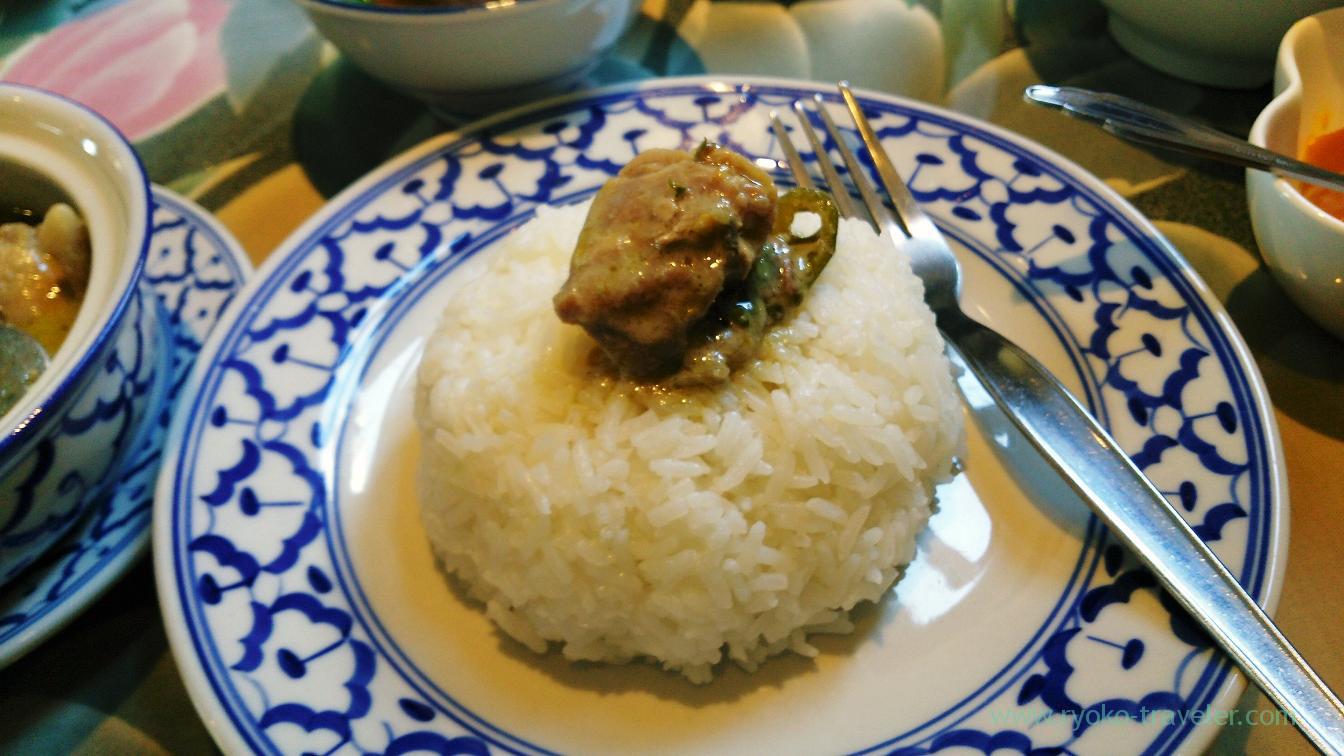 To be frank, I wasn't satisfied its size.
Though it was delicious.
No, Because it was delicous ….
I want more !
Because the curry was spicy, I didn't order Tom Yum Koon. Vegetable soup.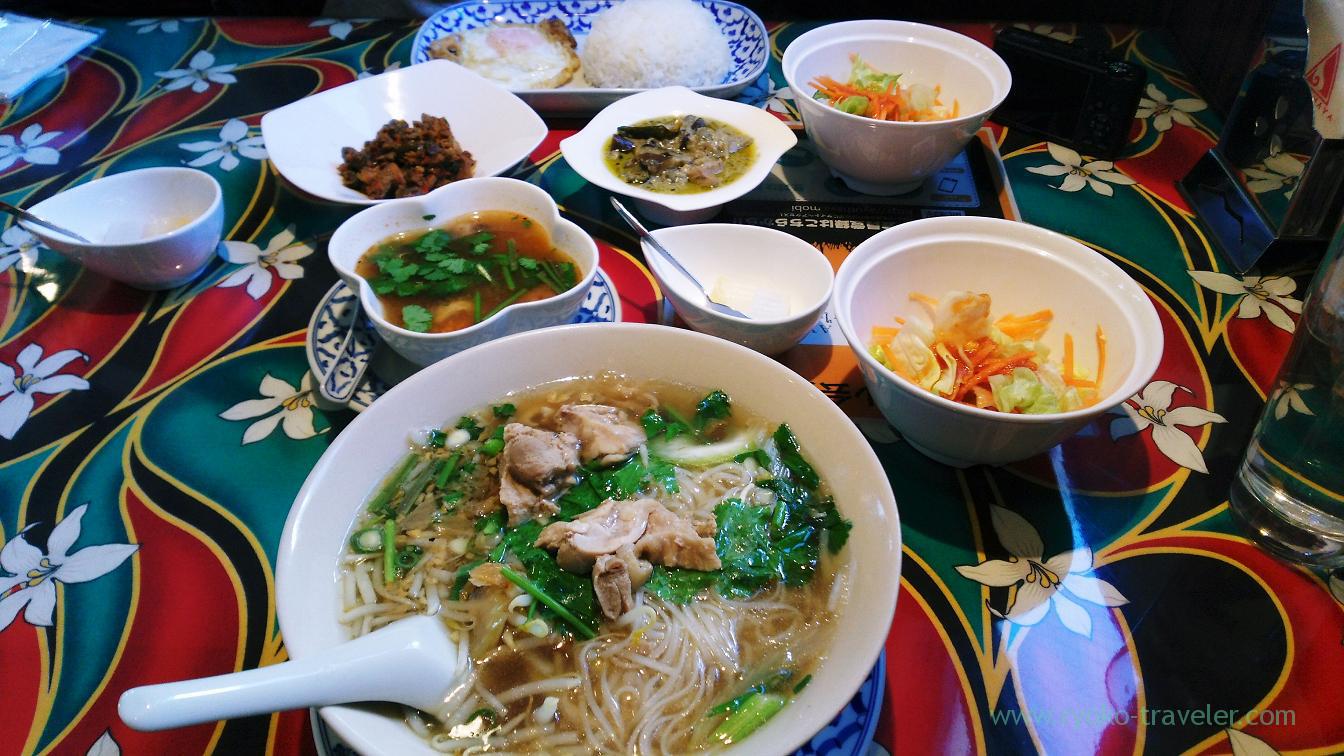 Funabashi : Thai foods at Ayutthaya (アユタヤ)
Ayutthaya without passport Though my work becomes less busy, my trip to Italy is nearby. So, now I'm very busy prepar...
Of course Thai foods are tasty, but I love Thai cofictioneries !
Every lunch set  have small dessert. Those are simple but delicious !
I need cafes that serve Thai confictionery !
Thai people ! Come here Japan and start your business !
Also my friend's Pat Thai (パットタイ, 870 yen) was tasty.
It takes about 40 minutes from Narita International Airport to Funabashi sta.
Though Sky Liner that pass Funabashi and carry you to Tokyo only 40 minutes is very convenient, also it is fun to take rapid express or local train and get off at port town, Funabashi 🙂
About Ayuthaya (アユタヤ)
Address / Ishii building 3F, 3-36-34, Honcho, Funabashi-shi, Tokyo
Station / Funabashi station (JR), Keisei-Funabashi station (Keisei main line)
Open / 11:30 – 14:30, 17:00 – 23:00
Closed / Mondays
Website / http://www.ayuthaya.net/ (in japanese only)