Ayutthaya without passport
Though my work becomes less busy,
my trip to Italy is nearby.
So, now I'm very busy preparing 😛
But I cannot stop eating out 😛
I haven't been to Thailand yet, so I don't know real Thai foods. But I like Thai foods very much.
By the way, Funabashi have Ayutthaya and we don't have to go there with our passports.
It's on the third floor of the old building a little far from Funabashi station.
The building have no elevators.
Still there's always lots of guests 🙂
Mostly, I cannot help eating spicy foods, especially curry when I come to this shop.
Last time, too.
http://www.ryoko-traveler.com/ayutthaya-funabashi1/
But I decided to eat another foods before arriving at the restaurant.
My choice was …
Chicken noodle (クイッティオガイ, 870 yen)
Jelly-like dessert. Coconuts flavor. I like such a simple and natural sweetness 🙂
Every lunch set have salads and dessert.
My friend ordered red curry and gapao set (レッドカレーとガパオのセット, 970 yen) (Rice topped with stir-fried pork and holy basil) set. With fried egg (+60 yen). I sampled it and it tasted good as usual.
And this Tom yum goong. Curry set have soup and we can change it to Tom yum goong with extra charge 330 yen.
This tom yum goong was so tasty ! I should order it next time !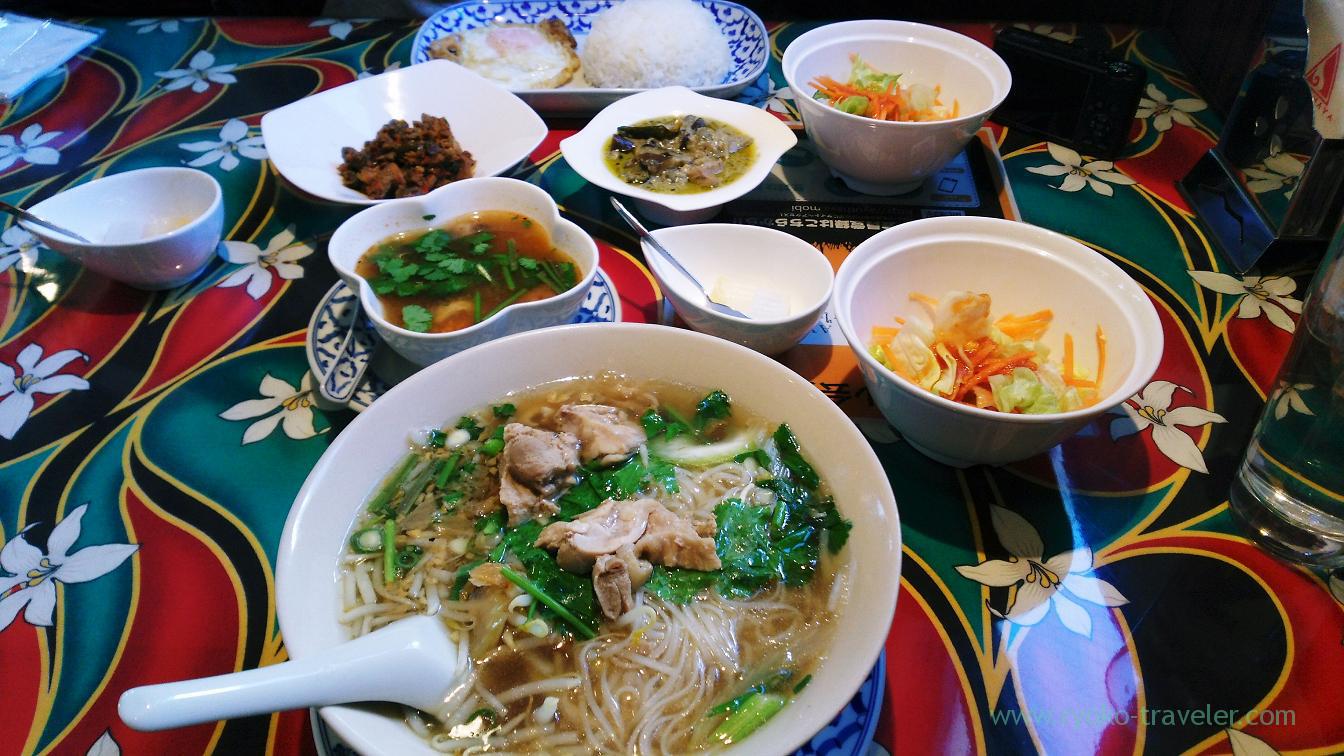 About Ayuthaya (アユタヤ)
Address / Ishii building 3F, 3-36-34, Honcho, Funabashi-shi, Tokyo
Station / Funabashi station (JR), Keisei-Funabashi station (Keisei main line)
Open / 11:30 – 14:30, 17:00 – 23:00
Closed / Mondays
Website / http://www.ayuthaya.net/ (in japanese?only)