Autumn leaves in a Japanese garden !
I went back from Nara. I had a good time there. I'll write about the travel after arrangement of my pictures 🙂
Today, I write about illumination of Kiyosumi garden.
Kiyosumi Garden is, so called a Daimyo-teien(Daimyo Gardens).
There was a residence of daimyo in Edo period.
It is a traditional Japanese stroll garden.
There are three islands and a teahouse on the pond.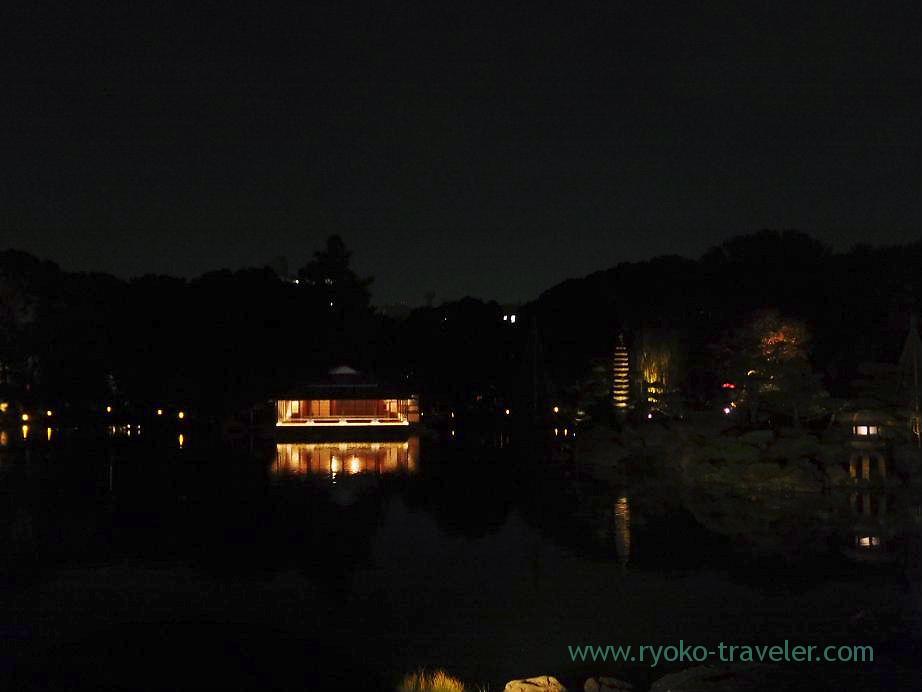 Kiyosumi Garden is lit up in the night during only one or two weeks in every Autumn and Spring.
This Autumn, it was lit up until November 25.
I managed to go there just before last day.
The garden have only a few trees whose leaves turn scarlet.
But one big red tree is lit up in the night.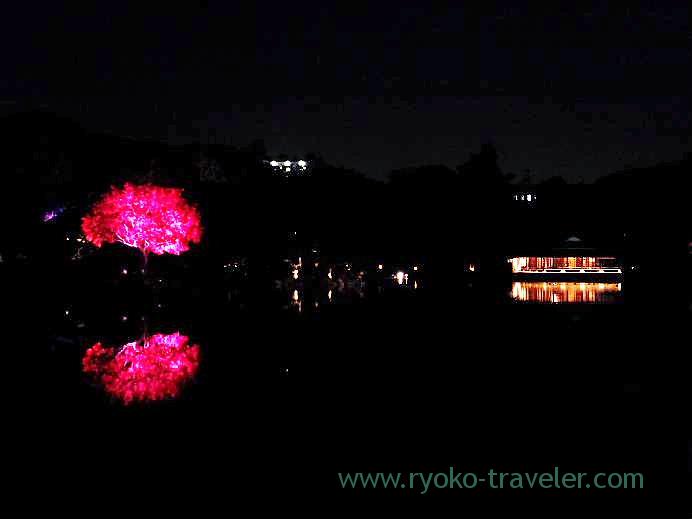 It seems to be lighted by moonlight. And the tree was imaged in a pond.
Like a dream. Lambent tree on the pond looks like fire.
Lights in darkness and silence is so beautiful.
About Kiyosumi garden (清澄庭園)
Address / 2 Kiyosumi, Koto-ku, Tokyo
Station / Kiyosumi-shirakawa station (Tokyo metro, Toei subway)
Open / 9:00 – 17:00
Closed / Dec 29th – Jan 1st