Motoyawata being considered for my new town have lots of Indian foods restaurants.
Sapna that I visited years ago and Atithi that I visited the other day is very popular among them.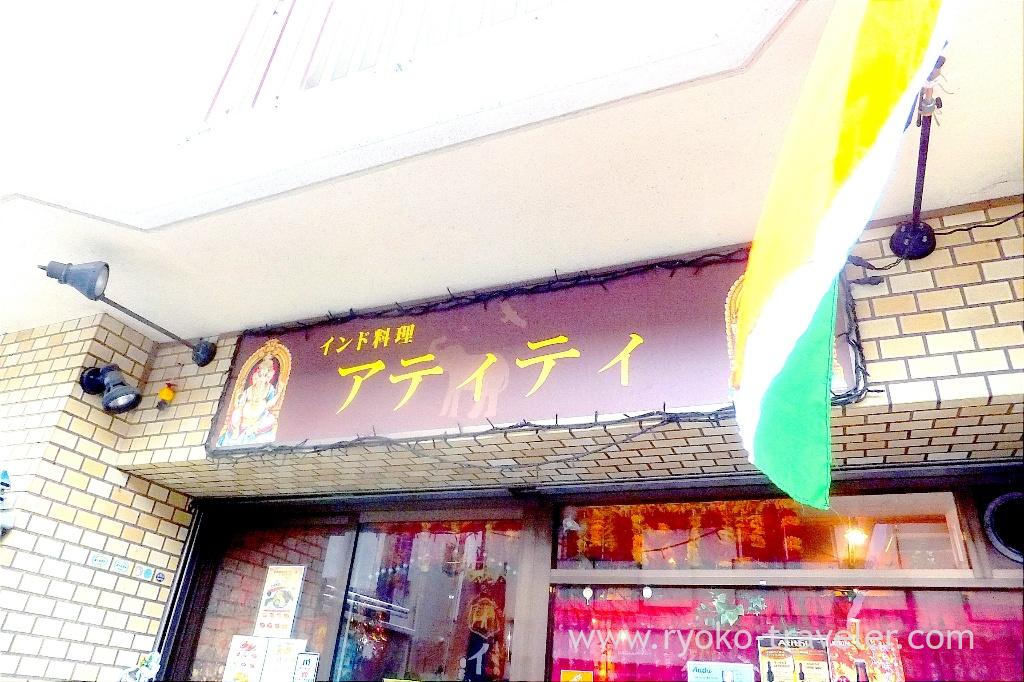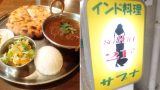 [Motoyawata] Indian curry lunch at Sapna (サプナ)
I was satisfied with the cheese kulcha that I had at Khybel the other day. So I want to eat cheese kulcha near my house...
Atithi is not far from the station, but it stands along calm street. Everyone seems to be Indian people 🙂
There're three lunch sets. We chose C set that is the largest lunch set.
We can chose two curries from about five species of curries, and rice, salads, two tandoori chickens, achar, naan and drink.
This plate had butter chicken curry and seasonal vegetables curry (today's special).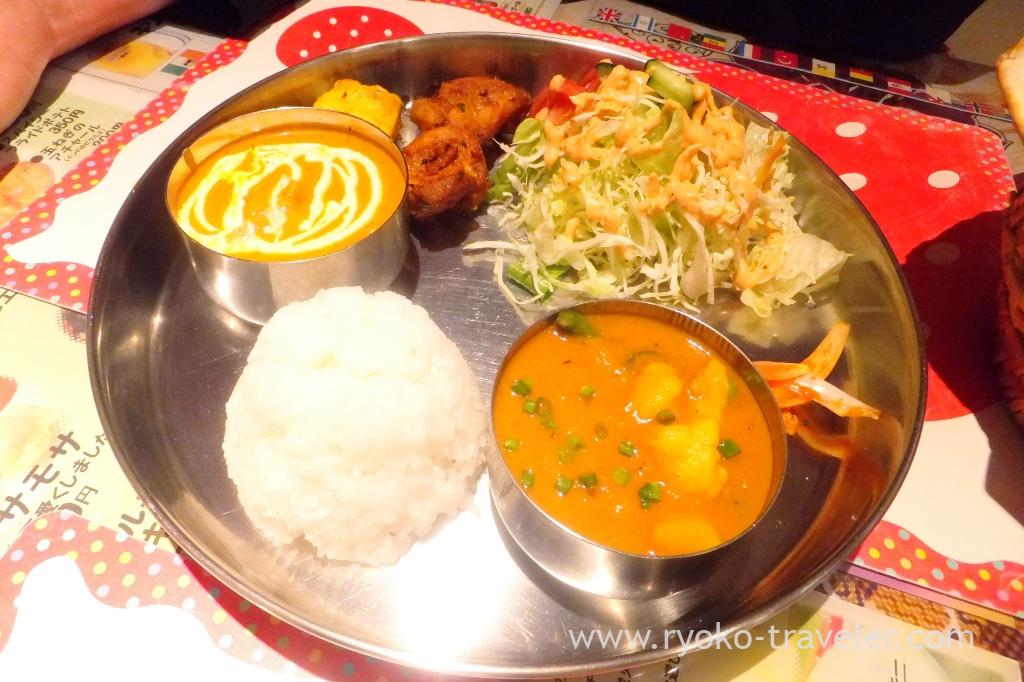 It had mutton keema and chicken saag. We chose our drinkslassie.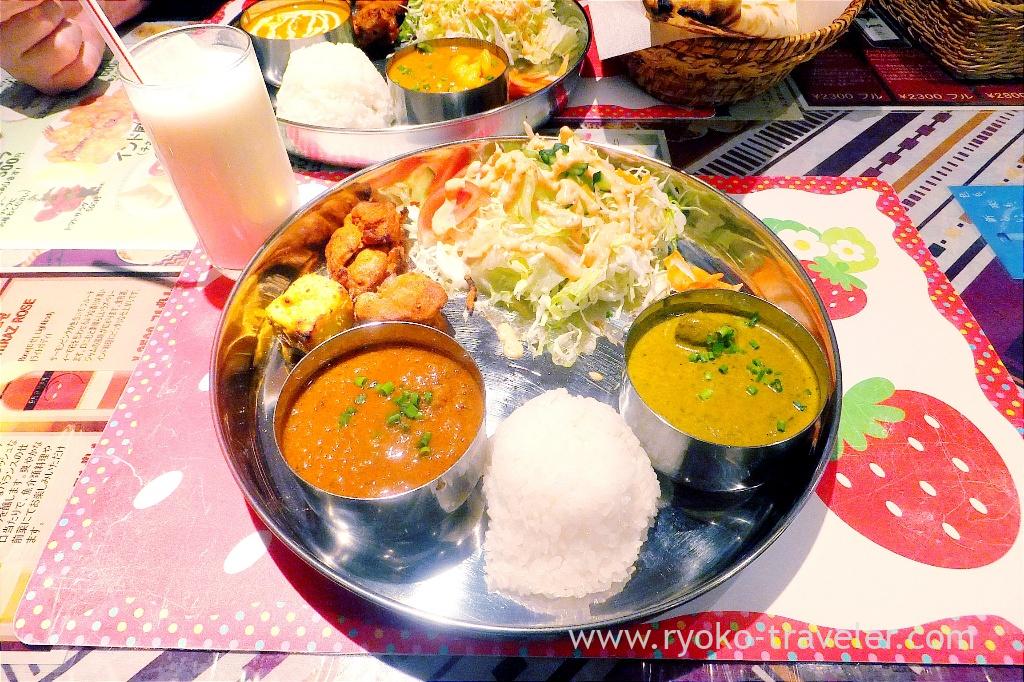 We can have second helping of naan and rice at both lunchtime and dinnertime. But don't need second helping. Naan is enough huge.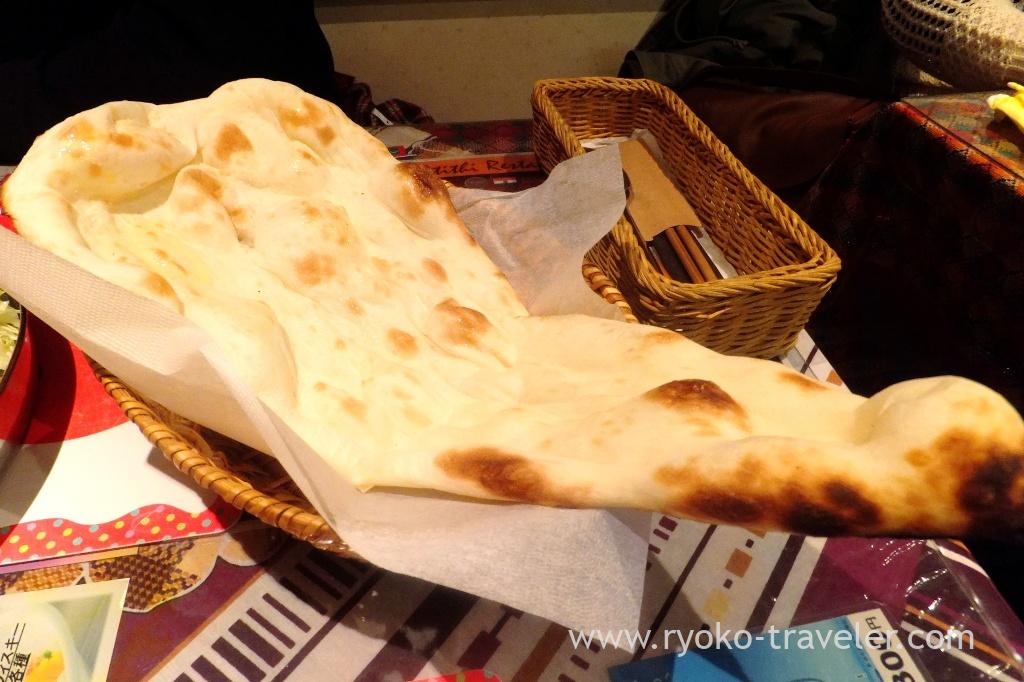 We brought coupon for change from normal naan to green naan and showed it.
"Green naan" is spinach naan.
Their curries were spicy and tasty. It went with rice more than naan 🙂
About

Name Atithi (アティティ)
Open Lunch, Dinner
Reservation Available for dinner time only
Credit card Unknown

Google Map