I found many new restaurants has opened in Harumi Toriton Building.
I went to one of those restaurants that serves Taiwan foods the other day.
Arijo Harumi-Toriton Branch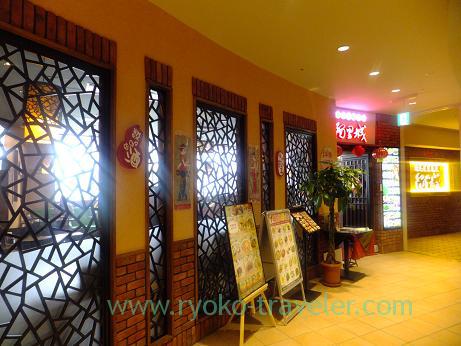 Around 2 p.m., most of restaurants in Harumi Toriton building don't have much guests, but this restaurant was nearly full.
There used to be many restaurant that serves lunch sets by more 1000 yen.
But every new restaurants serves lunch set by under 1000 yen.
This restaurant, too !!!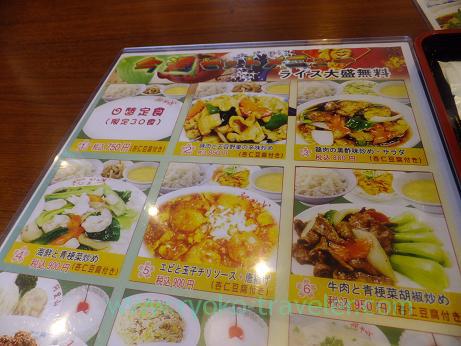 Every sets are under 1000 yen ! And big rice is free ! (Though I don't need that :P)
Well, those lunch sets are not Taiwan foods 😛
I ordered *Situan Tantanmen noodles and half frie rice set (四川タンタンメンと半炒飯セット, 950 yen).
Well, also not Taiwan foods.
Ah,,,,,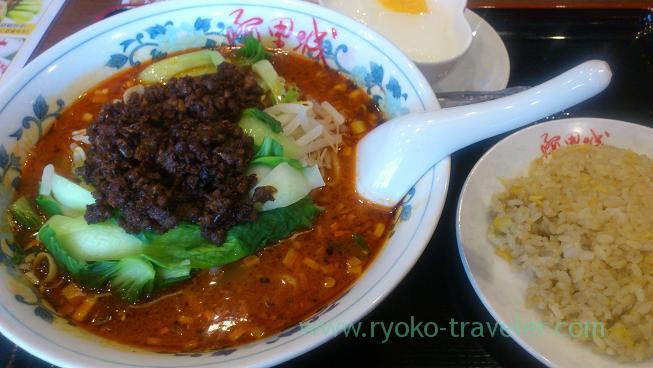 It wasn't Tantanmen noodles !!
It had minced pork and Chinese cabbage. It seemed tantanmen noodles from its appearance.
But it was spicy shoyu ramen !!!!
And it didn't have any sesami.
But it was soooo tasty!
I like its taste !!!
Absolutely not tantanmen noodles !! 😛
The fried rice was not good. Because it had strange smell. May be it had some alchohol for adding the flavor.
But I don't like the smell. Shaoxingjiu?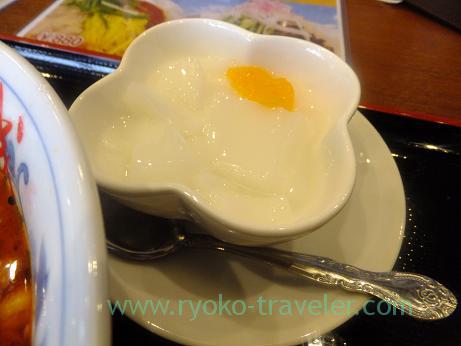 Every lunch sets have almond jelly.
Feeling of almond jelly travelling down my throat was nice after eating spicy ramen.
Arijyo Harumi-Toriton Branch (阿里城 晴海トリトン店)
Harumi Toriton Square Building 3rd floor, 1-8-16 Kachidoki, Chuo-ku, Tokyo
Open – from 11:00 to 23:30
Closed – No holidays