After arriving Fukushima station, we went to ramen shop and then we took a rest at a cafe.
Both of shops are popular around Fukushima station.
Kuwon(自家製麺 くをん)
This ramen shop make their own noodles. It was still 11 a.m, but the shop was already full and some people were waiting in front of the entrance.
It seems a prefab hut.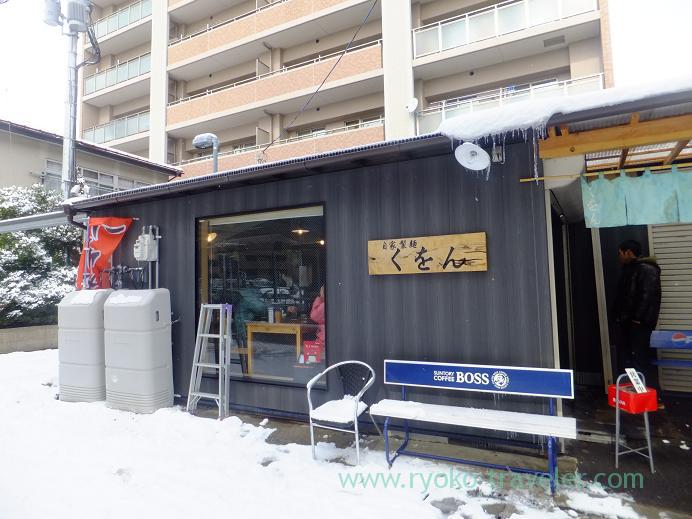 I ordered a hot soup tsukemen (辛つけめん, 680 yen). It was sweet a bit and it was really hot.
The soup was covered with a film of  oil thickly. This film kept the soup hot longer.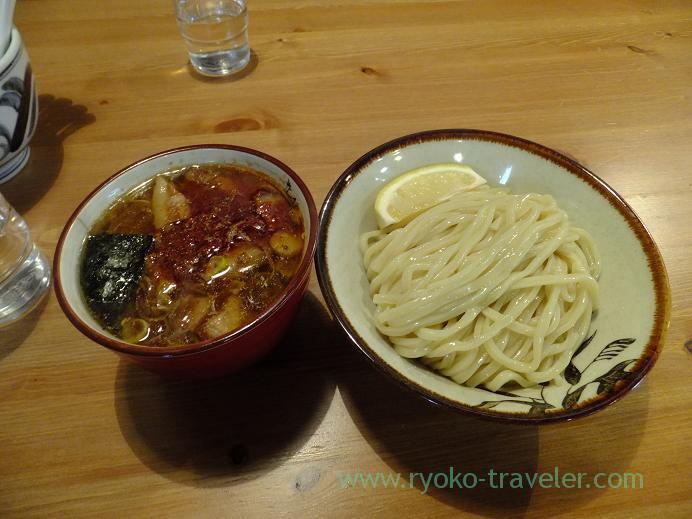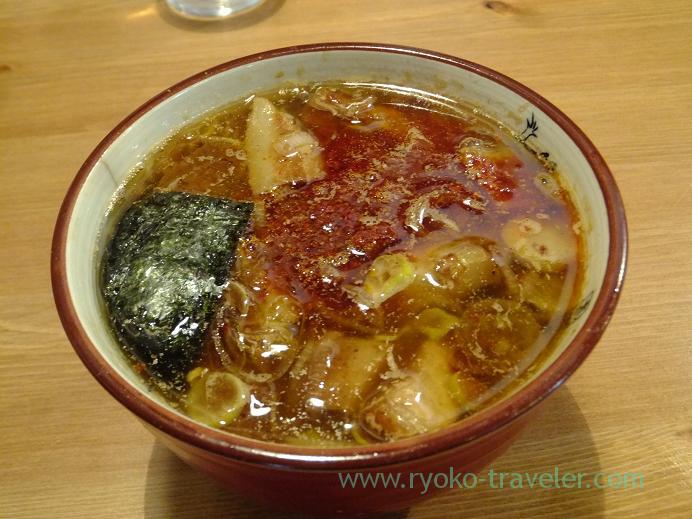 My mother ate an ordinary Chinese noodles (中華そば, 650 yen). There was a large roasted pork fillet on it.
I tasted it.
The shop use plenty of  dried bonito for this soup. So it had a taste of fish. It was my favor taste 🙂
Of course, my mother like it,too.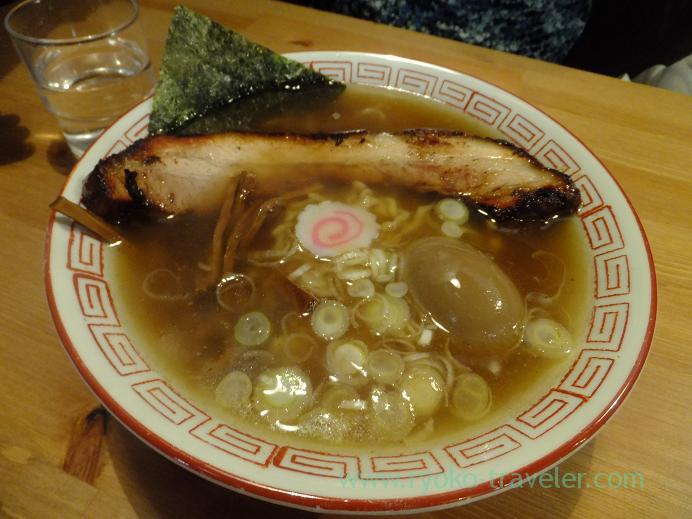 After ramen shop, we moved to this cafe.
Coffee Gourmet(珈琲グルメ)
There were a lot of women in the cafe 🙂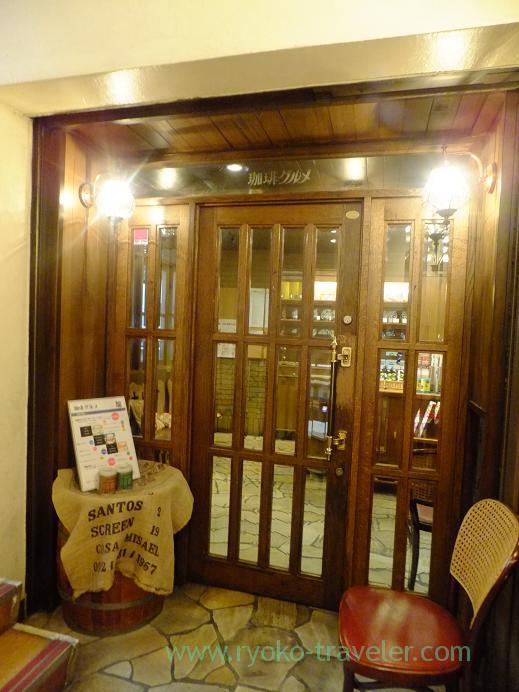 Exotic ? Classical ? Anyway, there was a good atmosphere. It is natural that women visit such a nice cafe.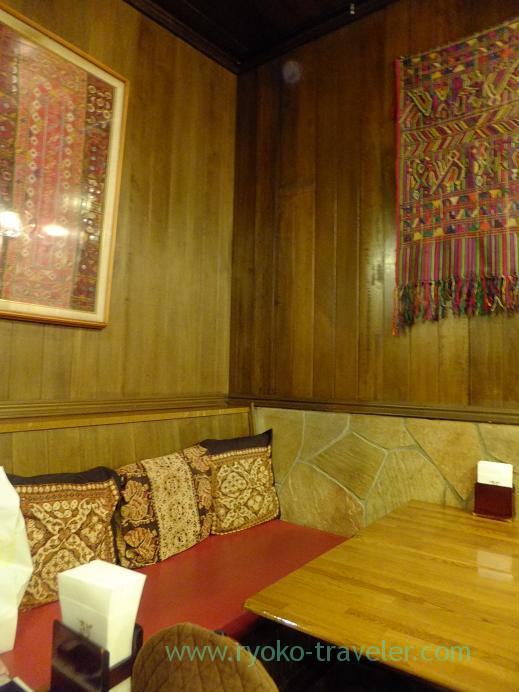 And not only atmosphere, the cafe serves good sweets in lower price 🙂
Coffee flavored Bavarian cream (珈琲ババロア, 630 yen). Plenty of ice cream on it. It was so tasty.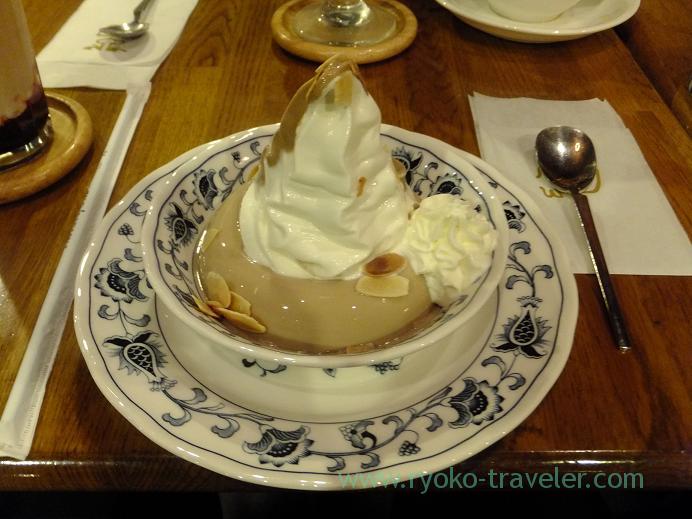 My mom ate the Coffee jelly(珈琲ゼリー, 580 yen). Well, it had plenty of ice cream, too.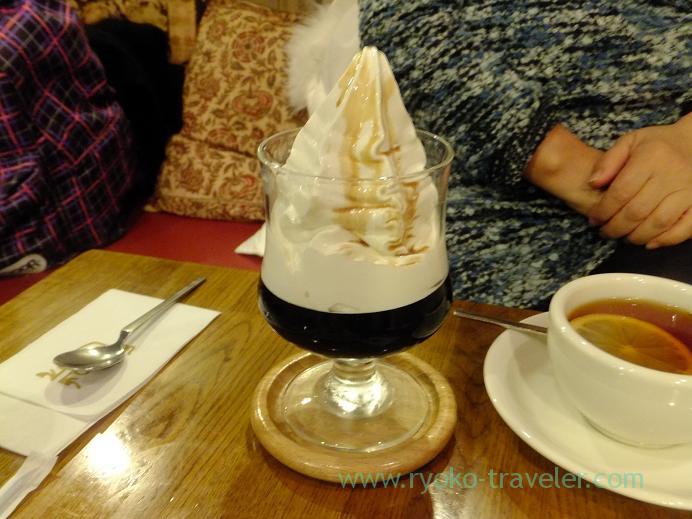 Drink set +200 yen. It is better to order by drink set. Drinks are from 400 yen to 600 yen.
This cafe's paper napkin is unique 🙂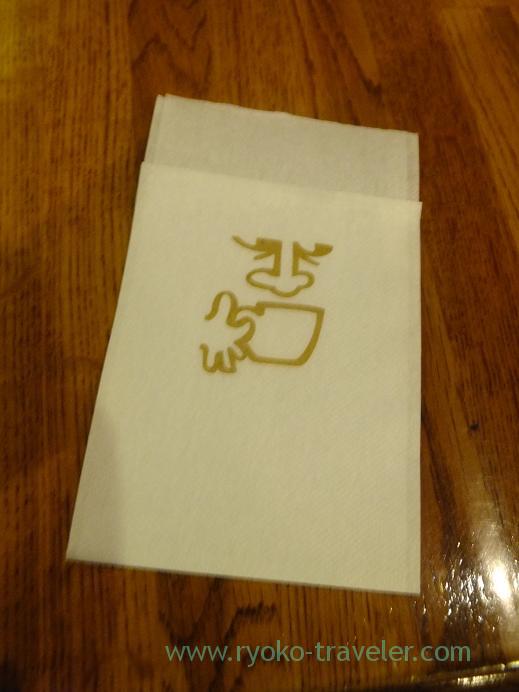 We enjoyed the cafe's atmosphere to the full. And we went back to station.
This was a nice trip. We once again think Tamagoyu is the best hot spring inn for us.