Finally, we landed on Venice !
The third days of the morning, we went to Venice from Malcontenta by bus.

We got to our hotel in small village named Malcontenta close to Venice around 8 p.m. It already got dark. This is the photo taken next morning, too :P Hotel Palladio I forgot to take pictu...
Venice is called city on the water because it is situated on Adriatic Sea.
Vehicles are unable to enter the main island. So, we went to there by ship. You can go there by foot, too.
Because our group had 40 people. So, we could hire boat at inexpensive cost.
GO!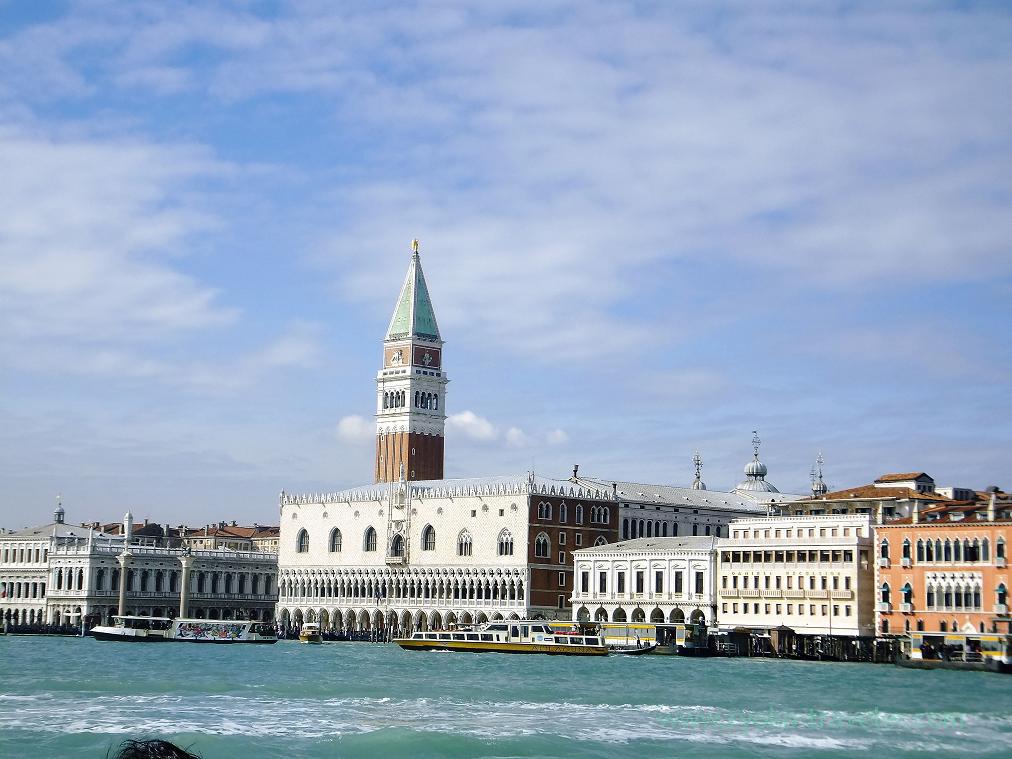 After 10 minutes or so,
We arrived at the main island.
Beautiful city with water
First, we went to Piazza San Marco.As its reputation, it was so beautiful ground.
Bell tower on Piazza San Marco
There is elevator for 60 meter. It commands commands a panoramic view of Venice. But I didn't enter it.
I just saw it from bottom this time because I didn't have much time. We had only three hours there. 🙂