After we enjoyed seeing Duomo, we went toward Castello Sforzesco.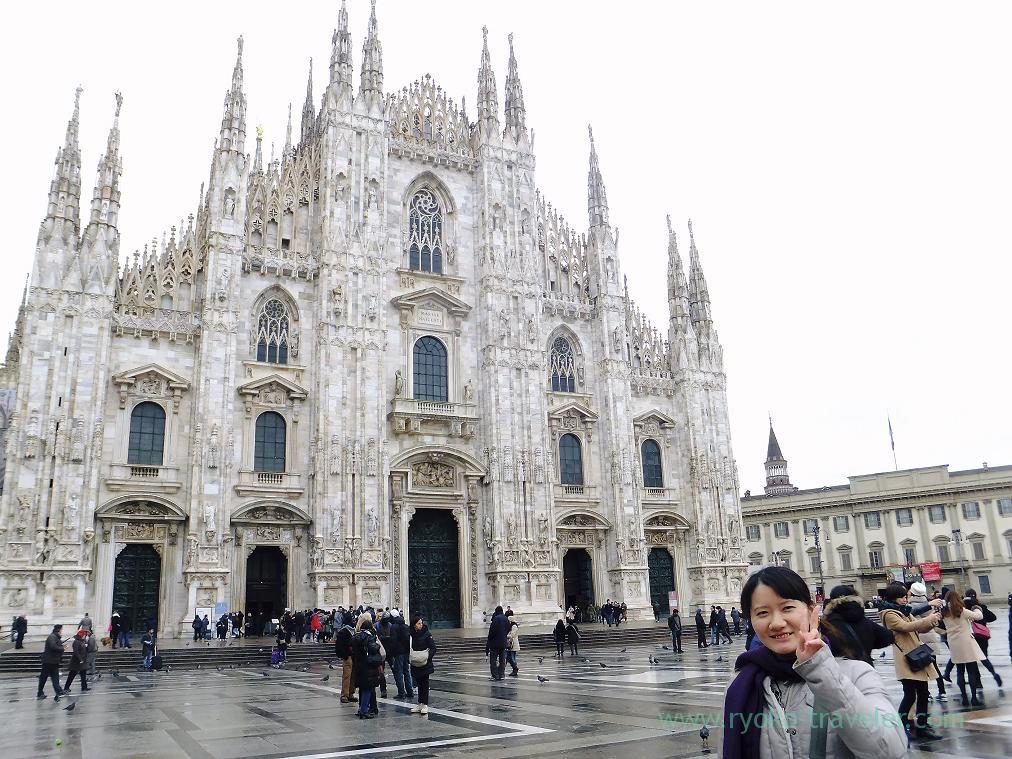 Italy 2015 (2/14) : Galleria Vittorio Emanuele 2 and Duomo, Milan

Everything in my sight was overwhelming in Milan At Milano, it mizzled that day all day long. But we didn't need a...


We found jelato shop on our way to Castelo Sforzesco, and we decided to eat something.
CAFFE Mercanti
Milan was not so cold as I thought and heard. So, I could eat and walk outside like this.
This was nuts flavor and it was too sweet for me.
We arrived.
Castello Sforzesco
Somehow there weren't many people inside of it.
Cat appeared !
I felt sick to my stomach at Uzbekistan because I touched cats and after that I had lunch. I didn't wash my hands 🙁
So, I'm deciding not to touch any animals during trip.
Some random stones made mysterious atmosphere
Street in front of the Sforzesco.
Truthfully seaking, I wanted to go to the restaurant near Brera museum. But we had no time and we took lunch at this restaurant on our way to rendezvous after all.
CAFE DE VILLE
Milanese style cutlet and Milanese style risotto was our targets at Milan.
But I am accustomed to thick tonkatsu. So,,, this thin meat disappointed me…. I love thick meat ! (Though I know it is the Milanese style cutlet …)
Saffron risotto was tasty 🙂
But it took much time to be served and I couldn't eat most of it.
We hurried to the rendezvous. And then we went toward Verona by bus.
About CAFE DE VILLE Address / Via Dante 16, 20121 Milan, Italy
Open / 11:30 – 23:00


Via Dante 16, 20121 Milan, Italy