Everything in my sight was overwhelming in Milan
At Milano, it mizzled that day all day long.
But we didn't need any umbrellas.
Beautiful street.
At first, we went toward Galleria Vittorio Emanuele 2.
I found it is shopping area.
It was still early in the morning, so there were few shops open. But many restaurants were already open and lots of guests were seated.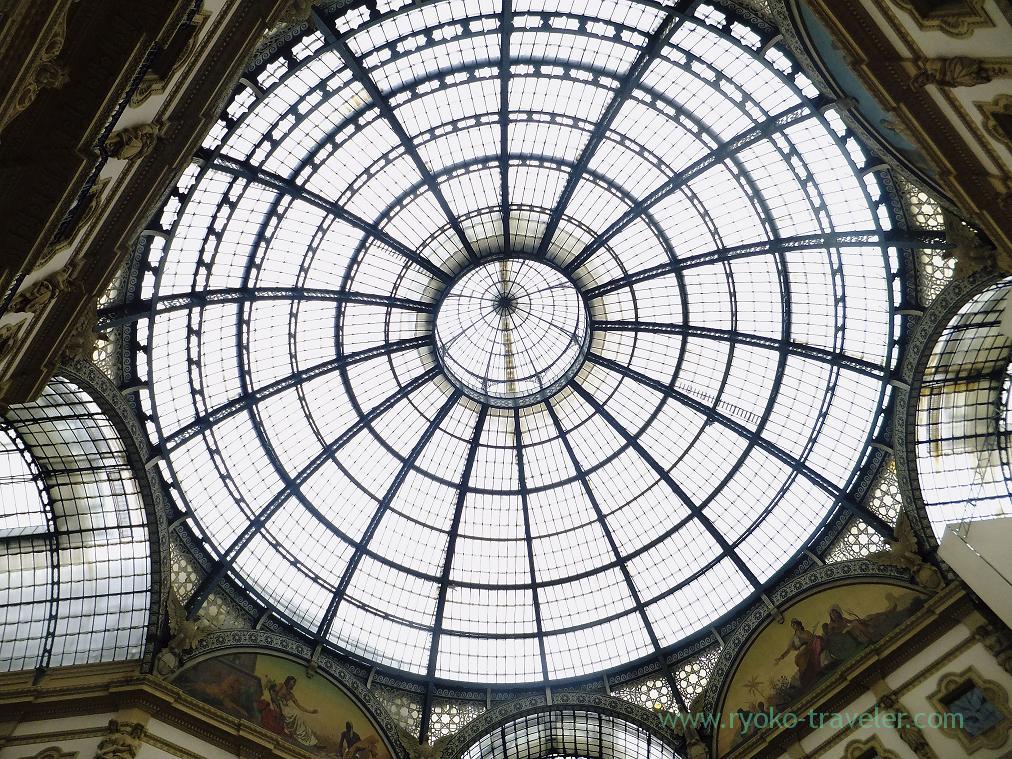 Duomo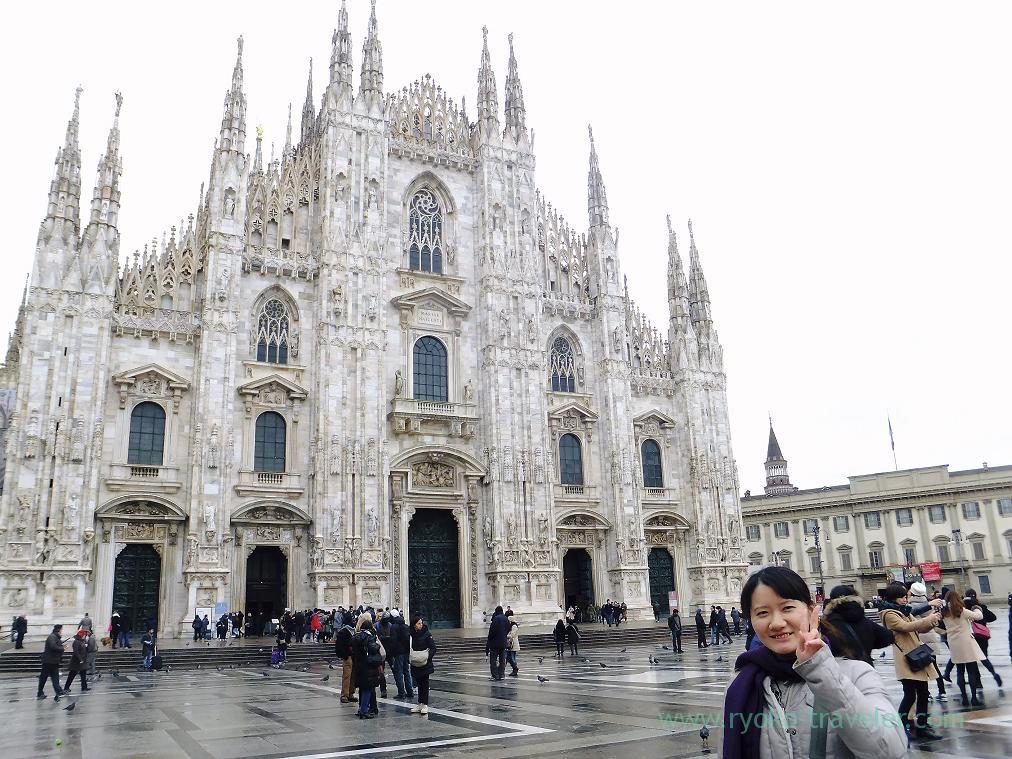 I heard that it took about 400 years to be completed. One of the greatest gothic architecture in Italy.
When I saw the picture of it, I didn't feel it is great. But the real thing was splendid all the same.
Our tour conductor said we can't enter the Duomo because they held service. But we could enter into it.Servicemen checked our baggage before entering into the hall.
But I was anxious about their check. They should check more carefully.
Heavy architecture. Awesome.Fantastic.
Beautiful stained glass.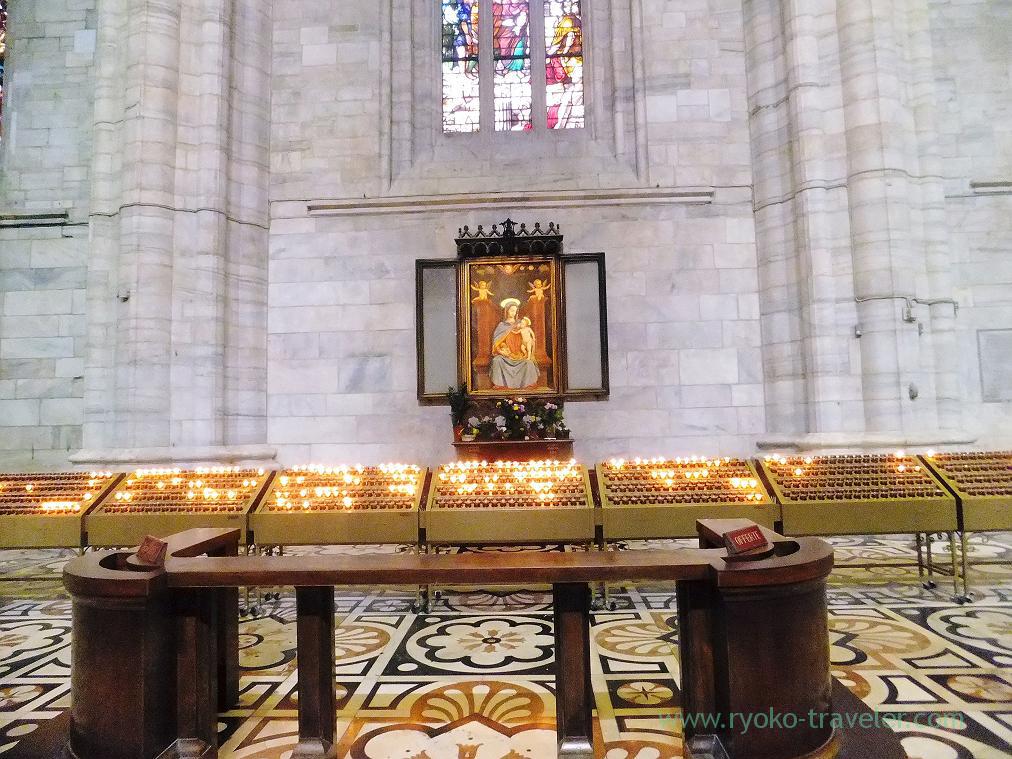 We went up to housetop by stairs.
There are two ways of going up, by stairs and by elevator. We chose by stairs.
Great view could be seen !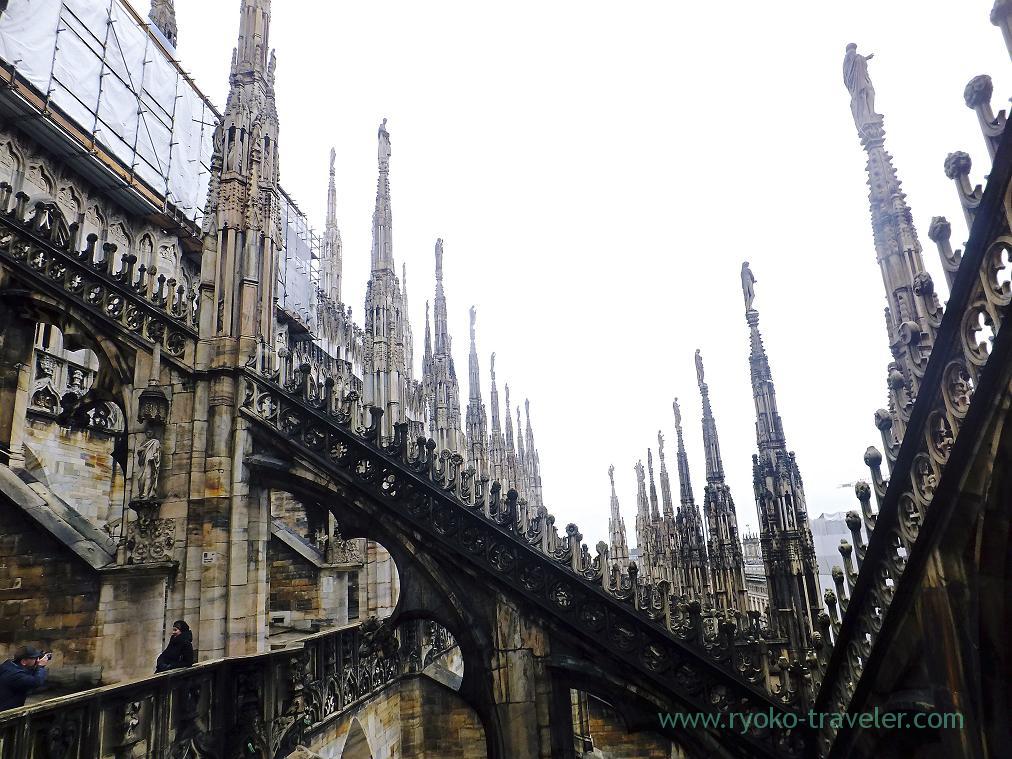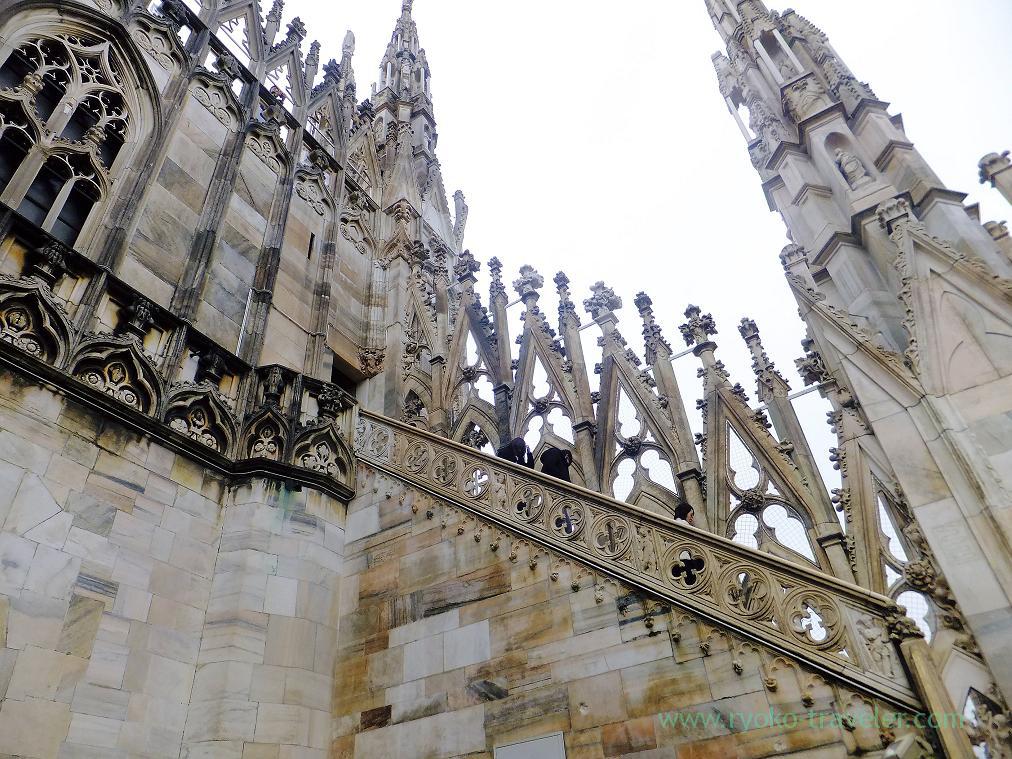 After that we went toward Castllo Sforzesco.
Galleria Vittorio Emanuele